Stories

5 organizations making a difference: helping BC get through COVID-19
July 13, 2020
British Columbians have really stepped up to help each other out in this extraordinary time of need, and we're so proud of the way our communities have come together. So many of you have donated money or volunteered your time, whether it was through an organization or just offering a neighbour a helping hand—and we want to say thanks to you, and some of the hard-working organizations we've partnered with recently: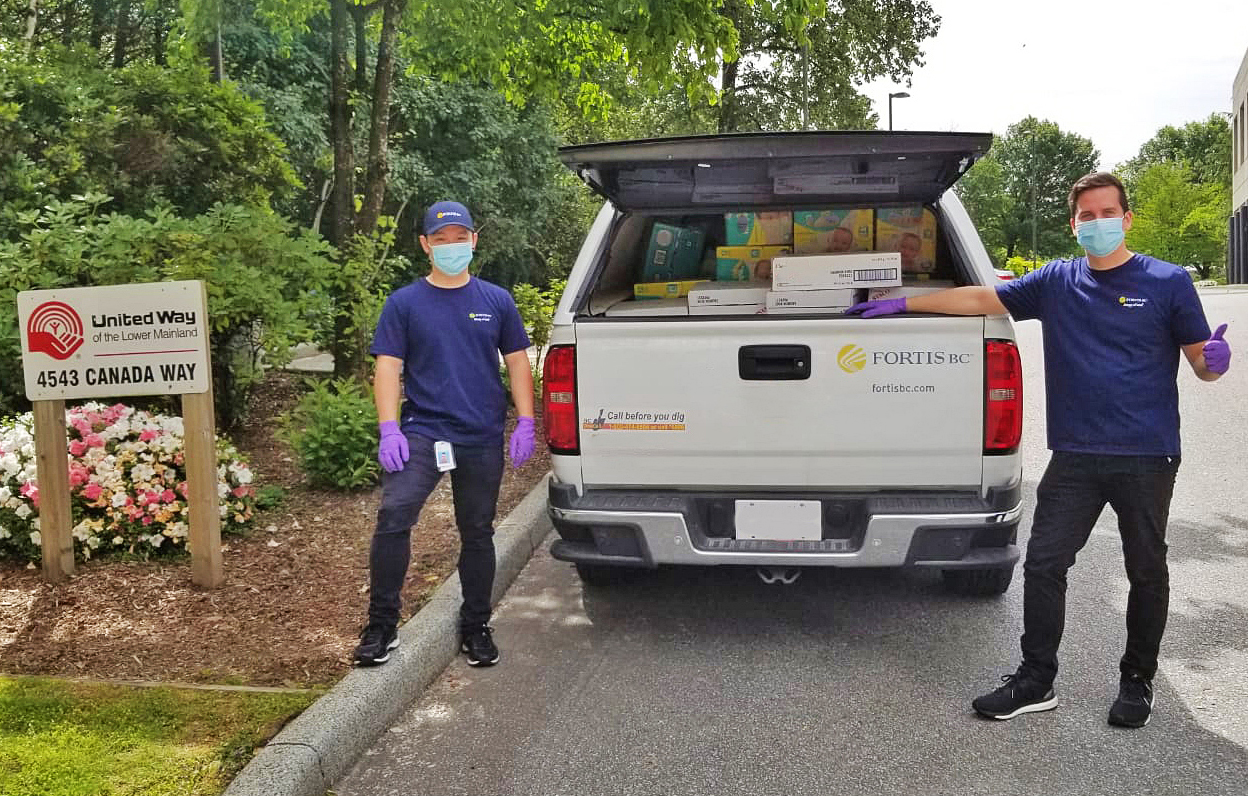 United Way
Our employees fundraise for United Way every year, so we're already familiar with the amazing work this organization does. We wanted to provide extra support while they worked tirelessly to provide food for BC communities, so we donated $100,000 to help them assist the communities most in need. This includes supporting dedicated "food hub" distribution points in the Lower Mainland and community food programs across the rest of the province.
Additionally, our Street Team members—who are normally busy at community events providing energy conservation and safety education—have been helping deliver food to hubs in the Lower Mainland.
Learn more about the United Way.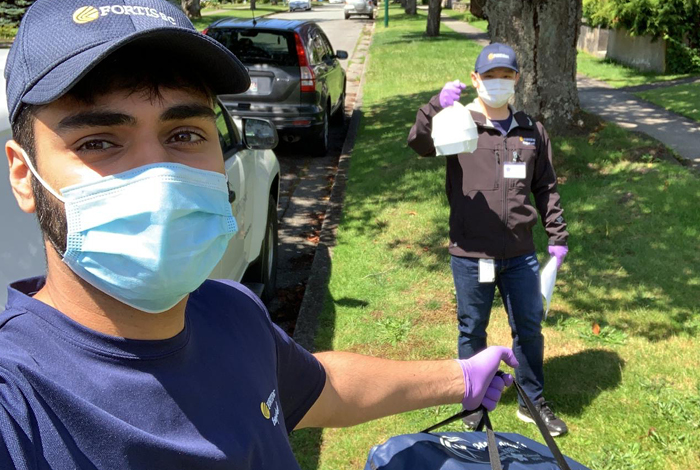 Meals on Wheels
Similarly, the Health and Home Care Society of BC has been working hard to keep up with the demand for their Meals on Wheels program, which normally provides about 400 meals a day to residents in Vancouver and Richmond.
Since COVID-19 has increased their meal requests substantially, our Street Team has been helping out three days a week, delivering meals to vulnerable seniors in these communities. It's been a truly rewarding experience for our team, and they appreciate the opportunity to do such meaningful work during this difficult time.
Learn more about Meals on Wheels.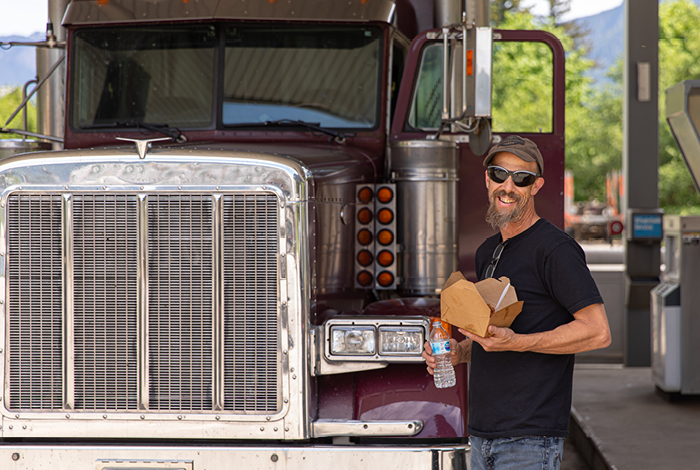 BC Trucking Association
When the vast majority of restaurants were closed during the first few months of the pandemic, long-haul truck drivers were having a hard time finding a meal on the road. The BC Trucking Association created Meals for Truckers, setting up food trucks at card lock gas stations in Hope, Kamloops, West Kelowna, Kelowna and Chilliwack, and asked for sponsors to cover the costs. We jumped at the chance to donate $10,000 to the cause, to support truckers who were working through the pandemic providing an essential service—and at the same time, provide work for food truck operators.
Learn more about Meals for Truckers.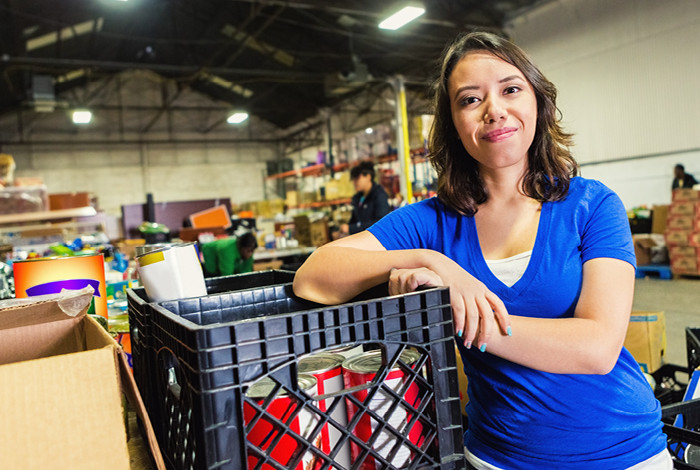 Food Banks BC
With all the businesses temporarily—and in some cases, permanently—closed due to COVID-19, food banks across the province were quickly overwhelmed with large numbers of people needing food. Food Banks BC supports 100 food banks, and when they put out a call for financial donations to help those banks keep up with the demand, we donated $50,000. We're grateful to Food Bank BC for providing this essential service and making sure our donation helps those communities most in need.
Learn more about Food Banks BC.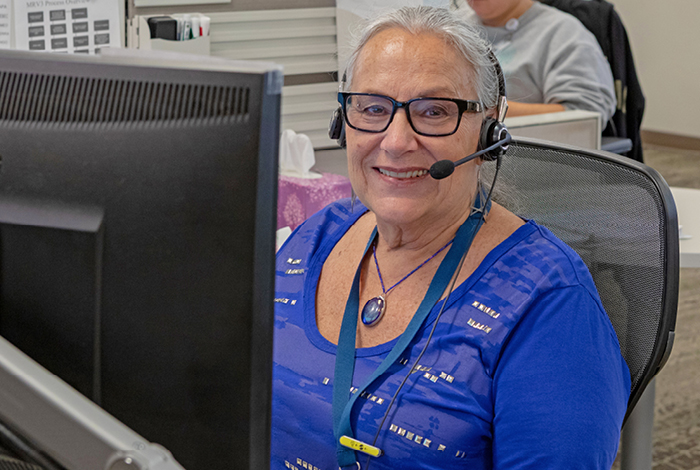 BC Economic Development Association
We're big fans of the BC Economic Development Association, for all the work it does to support BC businesses. So when they started Support Local BC, a program that encourages people to buy gift certificates for their favourite BC businesses that have been struggling with closures or reduced sales due to COVID-19, we were eager to help out. Our customer contact centre has been managing the Support Local BC hotline, taking calls from businesses to answer their questions and help register them for the program.
Learn more about Support Local BC.
Related stories
More about