Manage your online account


Keeping track of your home's energy use and your billing and payments are among the benefits of creating an online profile for your FortisBC accounts. It's easy to register with your FortisBC account number and email address, allowing you to log in anytime to access self-serve options to manage your account at your convenience.
My energy use
The My energy use tab in your online account will let you customize an energy-savings action plan for your home, make goals and find energy-saving tips. Plus, you can earn points that can be applied towards your bill as a credit. Learn more about My energy use.
View your billing and energy usage history
Easily find out if you've made a payment and download invoices if you need them. Plus, see your energy use patterns over a specified timeframe in easy-to-understand charts and graphs.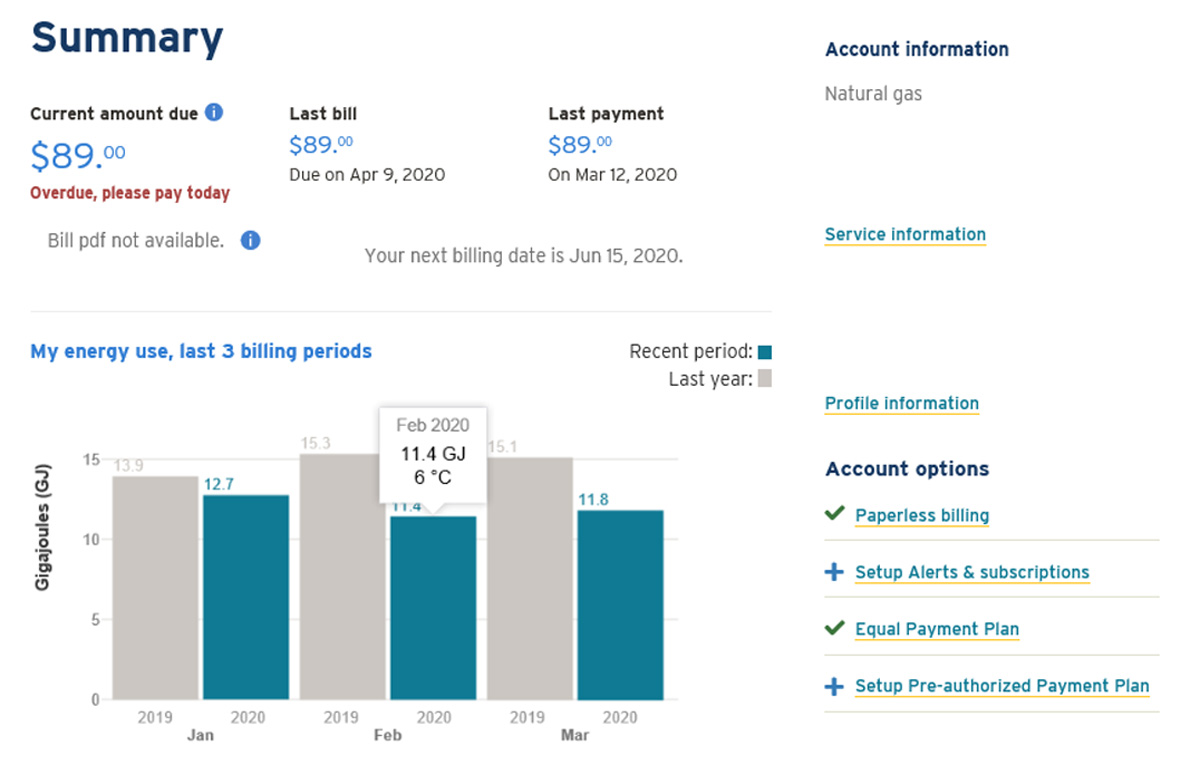 Sign up for the Equal Payment Plan
Even out seasonal fluctuations on your energy bills by signing up for the Equal Payment Plan , in your online account. Once signed up, you can find information here about your monthly instalment amount.
Choose how to get your bill
Paperless billing is a convenient way to get your FortisBC bills delivered to your email inbox. You can choose your bill delivery options while signed in to your online account.
Open, close or move your account
If you need to open a new FortisBC account, close your account or move your account to a new location where natural gas or electricity service is installed, you can log in at your convenience to complete the request.