Safety around dams


Public safety is our top priority. Remember these tips to stay safe around our hydroelectric dams as you enjoy the lakes, reservoirs, rivers and streams of the Kootenays.
Staying safe around dams
Rivers and lakes are a great place to enjoy the summer with water sports, fishing, kayaking and swimming. However, it's easy to be unaware of the dangers around dams—and where there's water, there's danger, including the risk of drowning.
These tips will help keep you safe: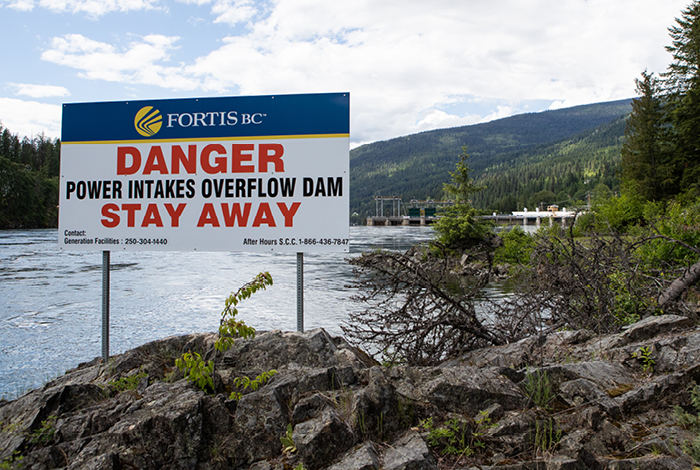 Obey all warning signs and respect fenced, marked and gated areas, including those that indicate private property. They're there for a reason — to keep you out and everyone safe.
Supervise children at all times.
Stay a safe distance from waterways that could have unstable footing or slippery banks.
Keep dogs on a leash.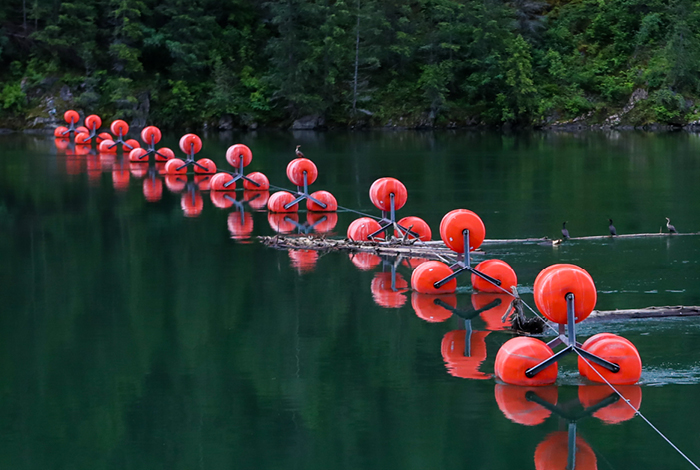 If you choose to go out on the water near a dam, here are a few other things to remember:
Stay outside of safety booms, markers and buoys in the water above and below a dam.
Be aware. Water levels can rise or fall quickly without warning, on a daily basis throughout the year, since we use the flow of water to generate electricity.
Watch for concealed hazards. Floating debris can accompany water level changes, especially in shallow shoreline areas.
Know your boating safety. Don't stand or tie/anchor your boat below a dam since rapid and unexpected changes in water flows and levels can create significant hazards such as capsizing. Boaters must also adhere to all regulations of the Canadian Coast Guard.
Think twice about ice. In winter, changing water levels and currents around dams and stations can cause gaps to form under the frozen surface of reservoirs and rivers. So avoid activities like snowmobiling, skating, cross-country skiing, ice fishing and walking on ice.