Business development with Indigenous partners

The trust Indigenous communities and FortisBC have created together is reflected in our work on important energy projects that cross Traditional lands. The initiatives we're collaborating on together include community-led projects brought forward by First Nations communities and infrastructure projects that support us in bringing energy to 1.2 million customers. We'll strive to deepen the relationships and trust we're building with Indigenous communities as we continue our collaboration.
Could mutual respect spark growth?
In a word, yes. We have a history of working with Indigenous business leaders and partners, are guided by our Statement of Indigenous Principles, and recognize the Calls to Action of the Truth and Reconciliation Commission of Canada. As a proud member of the Canadian Council for Aboriginal Business (CCAB) and committed member of CCAB's Progressive Aboriginal Relations (PAR), we support the continued growth and prosperity of Indigenous communities.
Always ready to collaborate
We value the knowledge and expertise Indigenous consultants and contractors contribute to an energy project and welcome the opportunity to develop mutually beneficial relationships with First Nations communities. Read on for a few examples of these partnerships.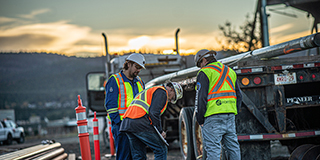 Safety professionals play critical role
Discussions between the FortisBC and ProActive Safety & First Aid, a Ktunaxa citizen-owned business, resulted in a great opportunity for the business, the wider community and FortisBC. The process of listening and collaborating led to the creation of a one-year safety officer internship for a member of the Ktunaxa Nation. This helps launch a career closer to home while increasing availability of safety professionals, a critical role on FortisBC projects.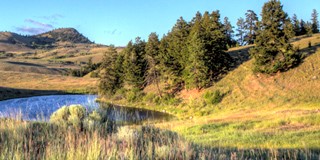 Partnering for renewable energy
The Upper Nicola Band and the Okanagan Nation Alliance asked the industry for proposals on a 15-megawatt solar project and chose to partner with us. Once completed, this community-led project will produce enough electricity to power close to 5,000 homes and be the largest solar farm in Western Canada.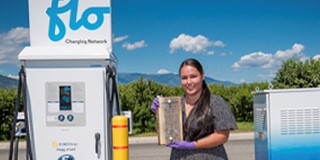 Powering emission-free travel
The opening of two electric vehicle charging stations in the Interior in 2020 marked the first publicly available stations in a First Nations community in BC. The joint effort with the Osoyoos Indian Band reflected their forward-thinking approach to economic development and our shared belief for cleaner transportation and sustainable business growth.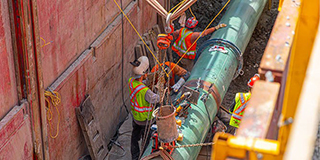 Preparing the way for energy delivery
For any infrastructure project, environmental monitoring and restoration is vitally important to the environment itself and the surrounding communities. When we upgraded and replaced 20 kilometres of gas line running through Vancouver, Burnaby and Coquitlam, we joined forces with Seven Generations Environmental Services, a company owned by six Stó:lō Nations communities, for the expert monitoring and Inlailawatash, of the Tsleil-Waututh Nation, for vegetation clearing and restoration.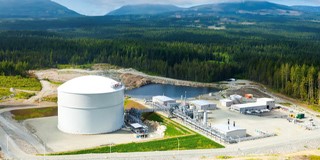 Creating jobs and millions in investment
In 2012, the Stz'uminus First Nation and Cowichan Tribes each invested $5.7 million in our Mt. Hayes LNG storage facility project on Vancouver Island. As a result, the region saw approximately $70 million in investment including direct employment during construction and 12 full-time facility jobs.
Let's get in touch
Have a business opportunity in mind? Email us today and let's have a conversation.