Stories

Top 4 ways we can help with your energy bill during the COVID-19 crisis
April 14, 2020
Updated February 1, 2021
We know that the COVID-19 outbreak has affected our customers in a lot of ways, especially their livelihoods, and we're finding new ways to help through flexible payment options tailored to fit your needs. Here's the top four ways we can work together to support you with your energy bills.
1. Making payment arrangements
Even if you haven't lost your livelihood, we can still help you through this. Call us if you have any billing issue and we will work with you to set up a payment plan. We can help lower your monthly bill by spreading the balance over a set period while still paying down the amount owed. We help thousands of customers each year make payment arrangements, and we're here to help you too.
2. Balancing your bill throughout the year
Now may be the ideal time to sign up for an Equal Payment Plan. This can also lower a high monthly bill by spreading the cost of your energy use equally across the year. It's also helpful for reducing seasonally high bills, as well as making sure your bill is a predictable amount each month. You can sign up for this (and find additional tools to keep track of your use) on Account Online. You can also call our contact centre for help through this process.
3. Taking care of someone else's account
We realize some customers may not be able to pay their bill due to age, illness or ability. If you are taking care of an elderly family member or dependent who needs your help to make billing arrangements, we can add you to their account. Find out how.
4. Considering ways to lower your energy use over the long term
More time at home may give you new insight into how you use energy every day and consider ways you can lower your energy bills over the long term. For example, you may have time to seal up gaps and cracks where your home is losing heat, or find ways to incorporate energy-efficiency upgrades, like adding insulation, into your renovations. You may also notice an increase in the hot water being used for showers, laundry and dirty dishes as you and your family self-isolate. We're here to help through conservation advice, programs and rebate offers.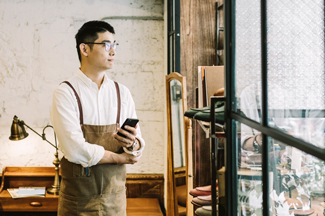 Let's connect
If you want to talk about your bill, we encourage you to get in touch with us and allow our customer service team to help you find a way forward that alleviates your concerns.
Call us at 1-866-436-7847 for electricity and 1-888-224-2710 for natural gas, or you can email us, and access your account online.
Related stories
More about