Stories

How to have a COVID-19 friendly Family Day
February 10, 2020
Updated February 4, 2021
Family Day is coming up fast – Monday, February 15 – making it a long weekend! Not sure how to go out and have fun with your family this year while maintaining physical distancing wearing a mask when required? We've got some ideas that won't break the bank and can also help you make some lasting memories.
Bundle up and get outdoors in your community!
No matter where you live in BC, there's always an opportunity to truly appreciate the outdoors in your local parks. So bundle up the family and have some fun. And even though you'll be outdoors, please keep aware of physical distancing while you enjoy Family Day.
Join the world's largest treasure hunt
Have you ever heard of geocaching? It's a real-world, high-tech treasure hunt that combines GPS tracking with outdoor adventure, and it's fun for all ages. There are millions of geocaches (boxes/containers) with trinkets and little treasures hidden all around the world in parks, trails, and urban areas – even your neighbourhood. You only need to create an account and download the free game app. So what are you waiting for? Start your hunt!
Take a night walk
For those living near Whistler, check out Vallea Lumina. It's a multimedia illuminated walk along a 1.5 km pathway through an old-growth forest. You'll enjoy hidden wonders and a story that unfolds and delights in chapters along the way. Book your tickets early.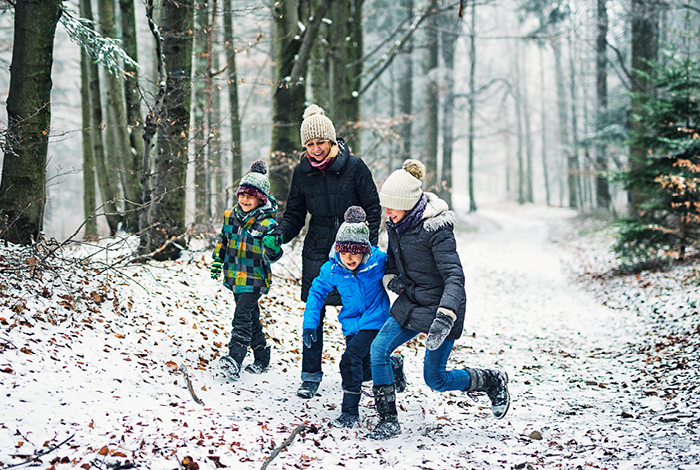 Stay cosy at home
Feel like staying cosy in your own home? There are plenty of activities you can do there. And we suggest you enjoy them with a cup of cocoa and the warmth of a natural gas fireplace.
Have a home board game tournament
Board and card games can bring your whole family together to connect in a fun, brain-stimulating way. There are thousands of games out there, so you can surely find one that suits your family's preferences: ruthlessly competitive or kindly cooperative? Easy party games or all-day strategic battles?
And if you have a teen or tween at home, it's likely they know about Among Us, a video game you play with friends online. Due to the pandemic its popularity has skyrocketed, as well as others like JackBox games. And if you're a noob, give it a go anyways. Chances are you'll have a blast. Plus, these online activities are great if not all family members are in your immediate bubble, as you can all play them together online.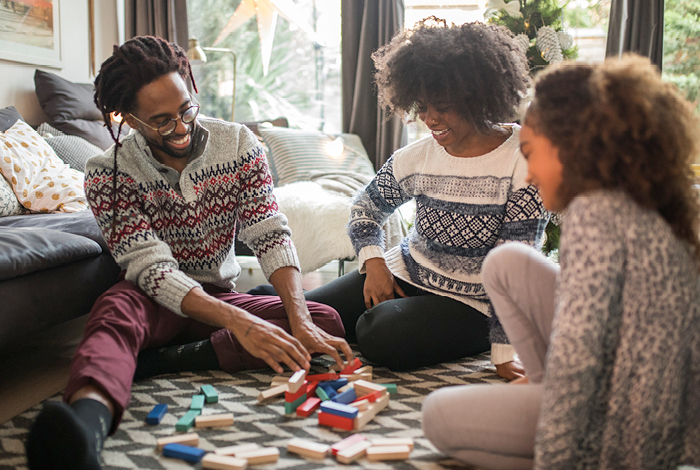 Get cooking with your kids
This Family Day long weekend might be the perfect time to get your kids' hands messy and make a meal or bake some treats together. Or you can cook up some homemade playdough.
Of course, natural gas ranges, cooktops and wall ovens can make cooking and baking easier and more convenient, with precise temperature control and instant heat.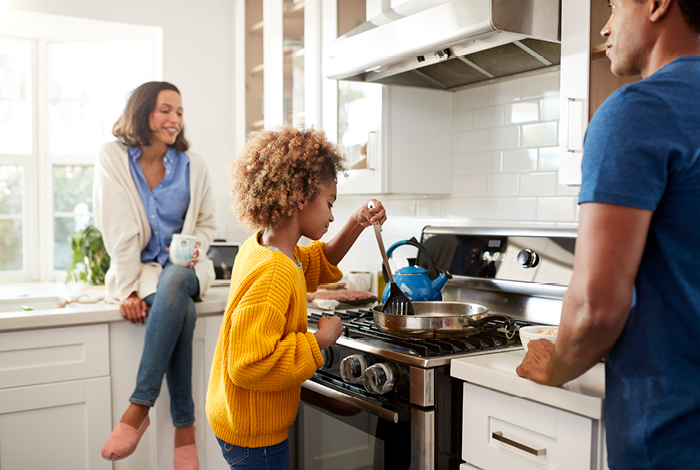 Go wild with homemade bread
If you joined the homemade bread movement during the pandemic, why not take it a step further and make your own homemade wild yeast. Yeast lives all around us, but the wild yeast from outside contains a different strain which reportedly changes the flour into a more nutritionally superior product during the rising process. Making wild yeast requires some patience, but you can turn it into a fun adventure for your family, by finding different natural places outside to grow your yeast starter.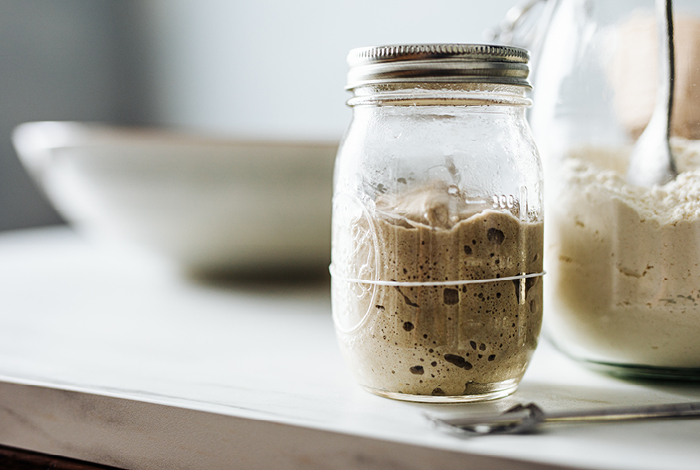 Enjoy a virtual tour
There are so many virtual tours, online exhibits and live web cams to choose from – there's something for everyone in your family. Start with a virtual cruise down the hallways of the Vancouver Art Gallery and browse room to room through a Douglas Coupland exhibit. Next up, we recommend the Sk̲wx̲wú7mesh L̓il̓wat7úl Cultural Centre (the Squamish Lil'wat Cultural Centre) that showcases the art, culture and history of these two First Nations communities.
We have two last recommends that'll surely inspire the kid in all of us. Take advantage of the Vancouver Aquarium's live cams – especially if you love to watch cuddly sea otters, waddling penguins or fascinating jellyfish.
Discover the wonders of science online with Science World. Featuring online films such The End Game about the world's coral reefs or Space Suit, a series that explores the our universe and our interactions with the cosmos.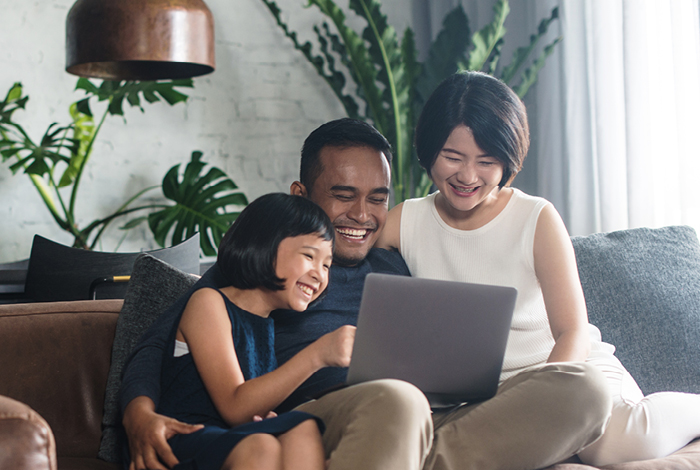 Visit us on Instagram stories (@FortisBC). We'd love to know what you chose to do for Family Day.
Related stories
More about