Stories

7 of the best holiday movies and sweet treat combos
December 4, 2019
When the weather outside is frightful, you know it's time to be snuggling up on the couch—preferably in front of a natural gas fireplace, watching a holiday movie and treating yourself to some seasonal snacks.
But with all the options available, which flick should you choose? And what treat should you indulge in? Here's a few of our favourite festive combos:
1. The Nightmare Before Christmas (PG) + pumpkin gingerbread cake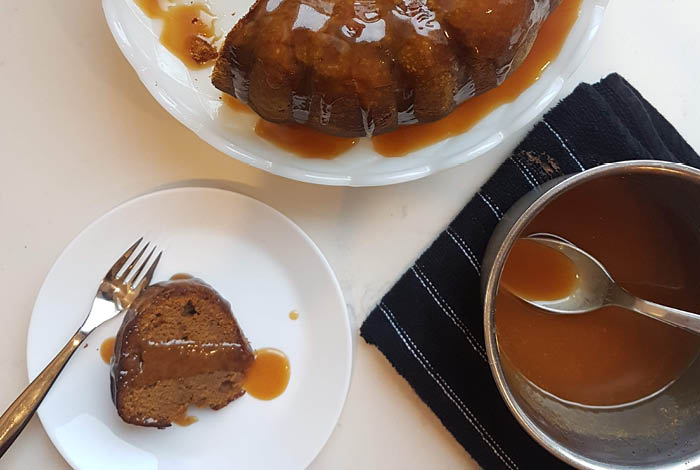 If you like October 31st as much as I do, you're probably also a fan of this stunning Halloween/Christmas mashup movie from Tim Burton.
To get in the mood for some creepy Christmas magic, you could try your hand at Sally's deadly nightshade soup, which she gives to her creator to make him fall asleep so she can escape. You'll need some frog's breath and worm's wart though, which can be hard to come by. Instead, we figured a nice pumpkin gingerbread cake combines the best flavours of Halloween and Christmas.
The one we recommend uses molasses as a sweetener—did you know you can replace sugar with molasses in many recipes, as a healthier alternative? One of our graphic designers, Tammy, swears by molasses-flavoured whipped cream for topping holiday desserts. She also warns you to follow the caramel sauce instructions in this recipe carefully because if you don't watch the temperature, "it can go from golden brown to lava in about 30 seconds." At times like this, a natural gas cooktop really helps with temperature control!
Pumpkin gingerbread cake with caramel sauce from Canadian Living
2. National Lampoon's Christmas Vacation (PG-13) + egg nog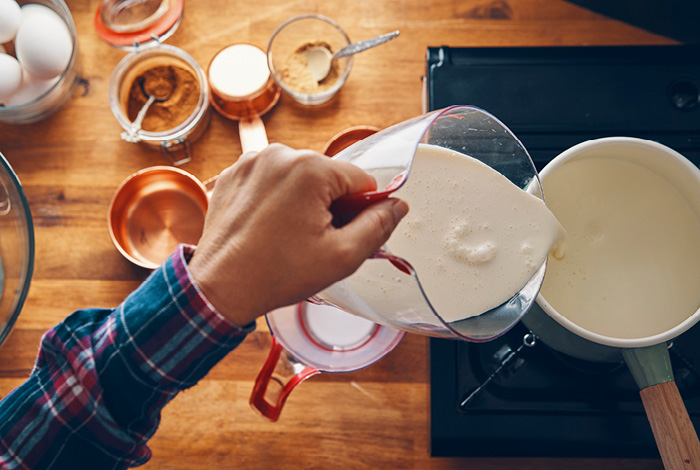 An electrified cat, some seriously over-the-top Christmas lights and a greased-up sled are just a few reasons to love this classic comedy.
There's a beautiful exploding turkey scene to get you into the holiday cooking spirit, and some generous helpings of 'adult' egg nog for a frustrated Clark Griswold when he doesn't get his Christmas bonus. We think a kid-friendly version of this classic, creamy beverage is the perfect pairing for this movie.
The traditional method of making egg nog calls for raw eggs, but that's not safe according to Health Canada. We recommend following a recipe where the eggs, milk and other ingredients are heated on the stove and then chilled before serving.
Homemade eggnog from Tastes Better from Scratch
3. Love Actually (R) + banoffee pie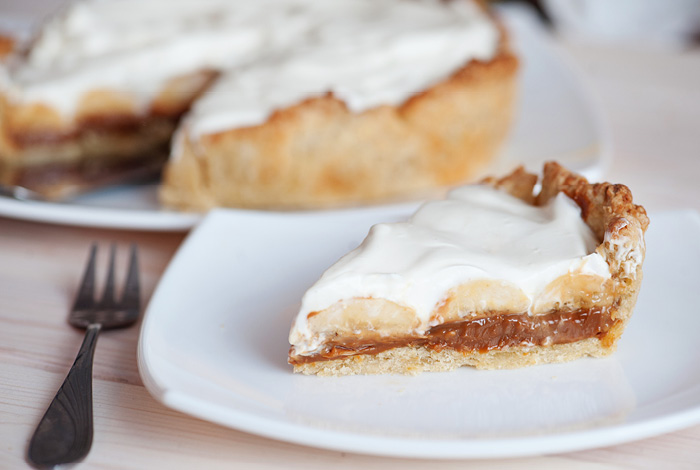 Best suited for teens and adults, this heartwarming romantic comedy features Hugh Grant dancing like nobody's watching, and something called banoffee pie—which is a sweet mystery for many North American viewers.
Brits are more familiar with this popular English desert, which layers a graham cracker crust, dulce de leche, fresh banana and whipped cream. What's not to like? No wonder Keira Knightly's character is so relieved when she offers some to the man who's secretly in love with her, and he declines.
This is a quick no-bake dessert, unless you want to make your own dulce de leche by cooking milk and sugar for 1-2 hours (carefully minding the temperature), or heating up a can of condensed milk in the oven. There's no shame in just using store-bought dulce de leche, if you can find it.
Banoffee pie recipe from Pretty. Simple. Sweet.
4. Elf (PG) + hot cocoa with peppermint marshmallows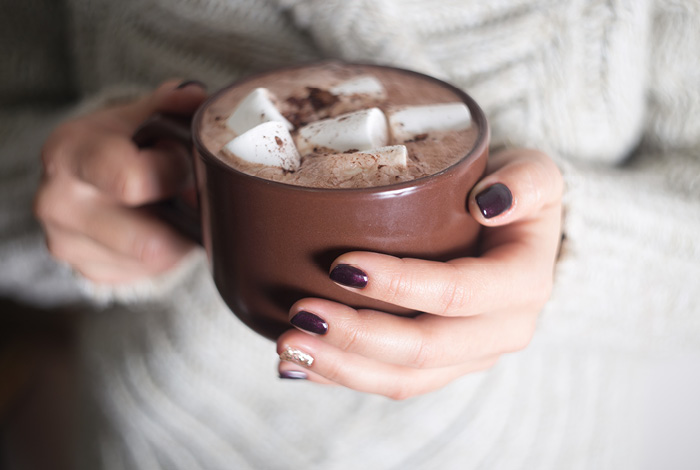 This charming movie has a big heart and a serious sweet tooth. Will Ferrell stars as a man who was raised by elves, and his joyful character famously tops his spaghetti with maple syrup. As he explains, elves try to stick with the four major food groups: candy, candy canes, candy corn and syrup.
In keeping with that sweet approach to life, we're recommending a cup of cocoa—made with homemade cocoa syrup, of course—topped with homemade marshmallows.
Tammy assures us the marshmallow recipe is pretty easy to follow, as long as you have a stand mixer. She says it's like magic, watching the clear mixture turn white and fluff up. To make this treat more festive, replace the vanilla extract with peppermint extract.
Hot cocoa from The Cookful
Butter's famous marshmallows from The Cake Blog
5. Last Holiday (PG-13) + bananas foster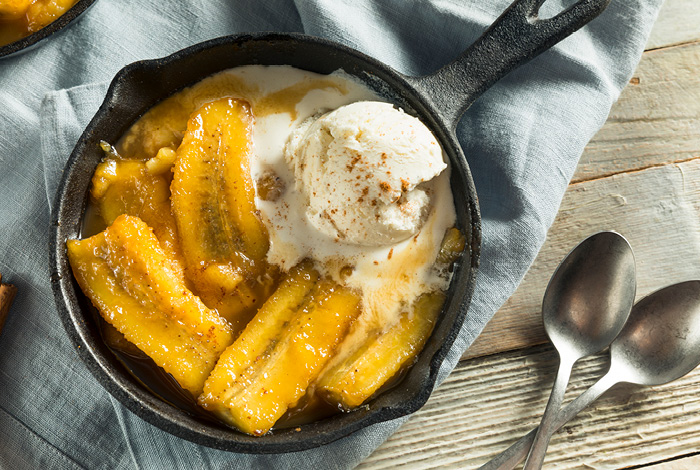 I know, it's highly unorthodox to have one banana recipe in a list of holiday goodies, never mind two. Bear with me here.
Last Holiday is a life-affirming comedy starring Queen Latifah as a woman who's passionate about food, yet only permits herself to eat sad, microwavable diet dinners… until she's told she has a rare brain condition and only has a few weeks to live.
She then drains her bank account to go on one epic vacation, and indulge in every culinary delight possible, including roasted quail with brioche and chorizo stuffing, and risotto barolo with roasted vegetables. Not exactly something you can whip up quickly for movie night, so we're thinking you should go for bananas foster instead, which is also featured in the film.
This recipe is ready in 10 minutes, and you probably have most of the ingredients at home already!
Easy bananas foster from Food.com
6. How the Grinch Stole Christmas (PG) + white chocolate fudge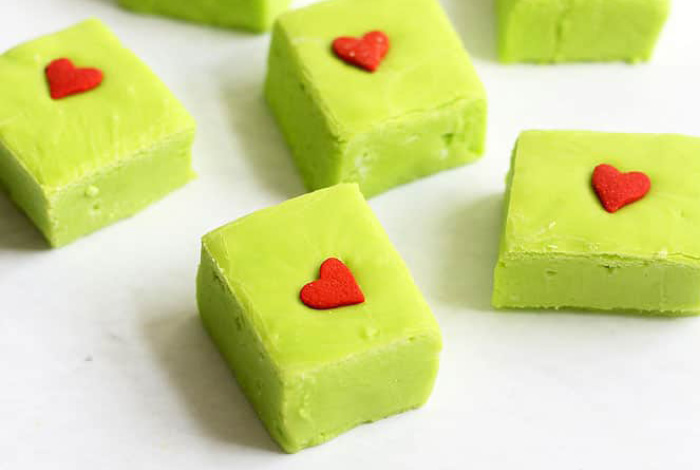 Image source: howtomakeeasyfudge.com
I'm partial to the live action version with Jim Carrey's Grinch, who takes the Whoville residents to task for their greedy ways, demanding all kinds of gifts that just end up in the garbage.
According to Dr. Seuss, the Who-ville residents eat "who pudding", "who hash" and "who roast-beast." He didn't provide specifics on how to make any of these things, so we're left to our imaginations. But you can honour the Grinch with some green-coloured white chocolate fudge instead.
This recipe keeps it easy, with only four ingredients—and no candy thermometer required!
White chocolate Grinch fudge from How to Make Easy Fudge
7. Made-for-TV holiday movies + baked brie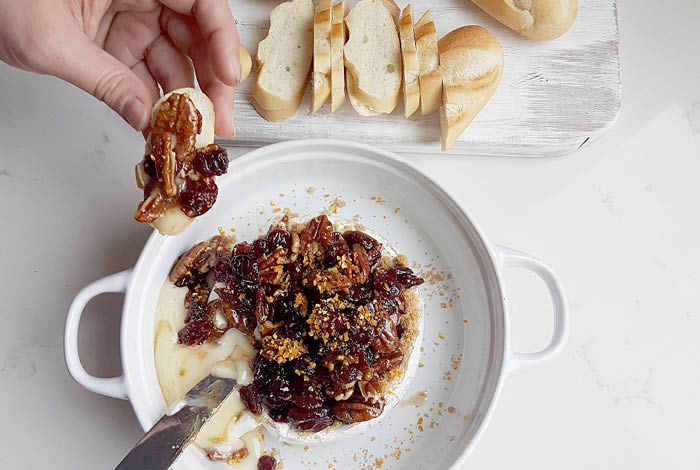 Are you a sucker for a feel-good romance with a syrupy-sweet happy ending? Don't worry, we won't tell anyone if your holiday plans are to hole up and binge on Christmas romances from Hallmark, Lifetime or Netflix (e.g. You Can't Fight Christmas, Holiday in the Wild, The Holiday Calendar, A Shoe Addict's Christmas, A Christmas Prince). We may have seen one or two in our time. Ahem.
I think we can all agree, some hot holiday cheese can be just the thing to warm you up on a chilly winter night. So we suggest pairing baked brie with an appropriately cheesy Christmas romance.
You can simply drizzle brie with honey and put it in the oven for five minutes until it starts to ooze, but adding dried fruit and nuts will kick it up a notch.
Cranberry pecan baked brie from Damn Delicious
What are your picks for the best holiday movies and treats? Check out our Instagram stories (@fortisBC) and vote for your faves!
Related stories
More about