Media centre details

FortisBC presents Excavation Safety Awards to Lower Mainland businesses
Aug 19, 2020
Awards given to companies who exemplify safe digging practices
SURREY, B.C., August 19, 2020 – Today, FortisBC acknowledged two Lower Mainland businesses that have shown that success and safe digging go hand in hand. The fifth annual FortisBC Excavation Safety Awards are given to companies that submit a high number of requests into BC 1 Call and have not damaged any FortisBC natural gas infrastructure within the last three years. The 2020 recipients are LJE Underground Inc. (formally known as Thor Hydro & Drill) and BC Plant Health Care Inc. Both companies are based in Surrey and work on projects related to excavating and arboricultural respectively throughout the Lower Mainland.
"Together with BC 1 Call, Technical Safety BC and the BC Common Ground Alliance we are proud to honour businesses that show a commitment to safe digging practices in the communities we serve," said Ian Turnbull, damage prevention and emergency services manager at FortisBC. "Damaging a natural gas line when digging can create unsafe situations and also seriously delay work schedules. Both of these companies have excellent track records of working safely around our infrastructure and have set an example for others to follow."
FortisBC processed 144,413 requests from BC 1 Call to locate underground natural gas infrastructure across its service territory last year. LJE Underground Inc. submitted 1,430 of these tickets into BC 1 Call with no natural gas line damages while BC Plant Health Care Inc. submitted 1,049.
"We are grateful to FortisBC for giving us a safe platform in which to work," said Cliff Hoegler, owner of BC Plant Health Care and a certified arborist. "By partnering cooperatively with companies like FortisBC, we eliminate risks and are able to emphasize safety every step of the way. We're happy to have achieved this Safe Digging Award – thank you."
"We are very happy that we received the FortisBC safe digging award. This award means so much to us," says Lana Svjetlana Turk, president & CEO of LJE Underground Inc. "It means that we have succeeded to provide a safe environment for our workers and for our customers as well. In this industry if a job is not done safely, there could be dire consequences and therefore focusing on safety is of utmost importance to us."
For more information about why it is important to dig safely, whether you are a contractor or a homeowner, visit fortisbc.com/digsafe.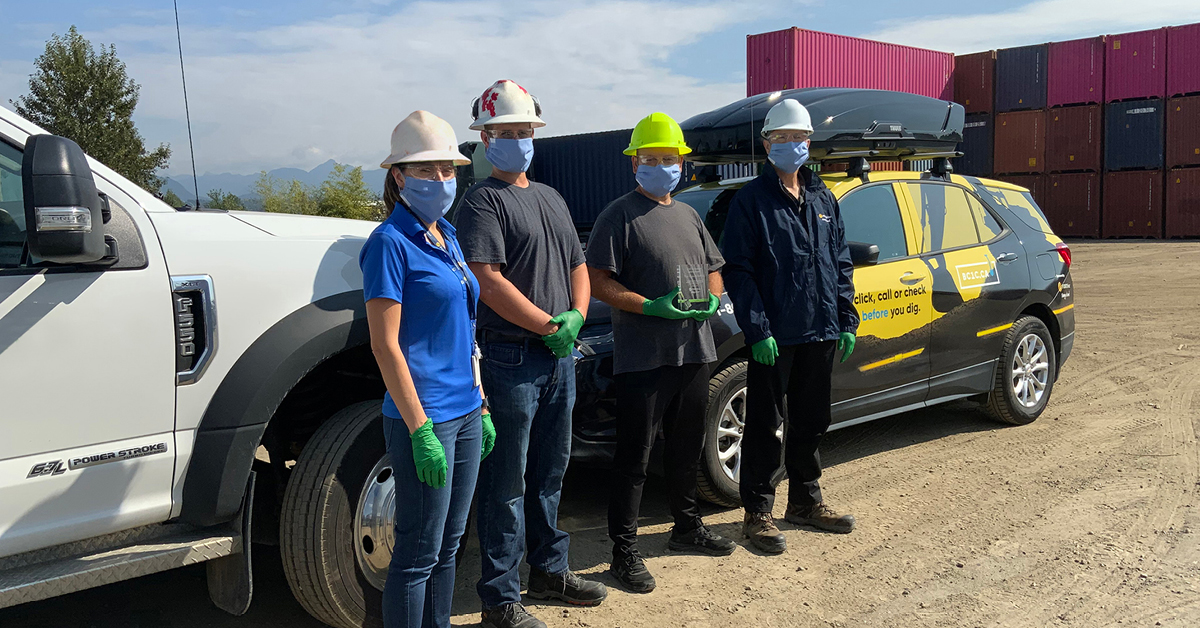 From left to right: Michelle Petrusevich, FortisBC with Dennis Tuokko and Nermin Mujic from LJE Underground Inc. and Ron Field, FortisBC.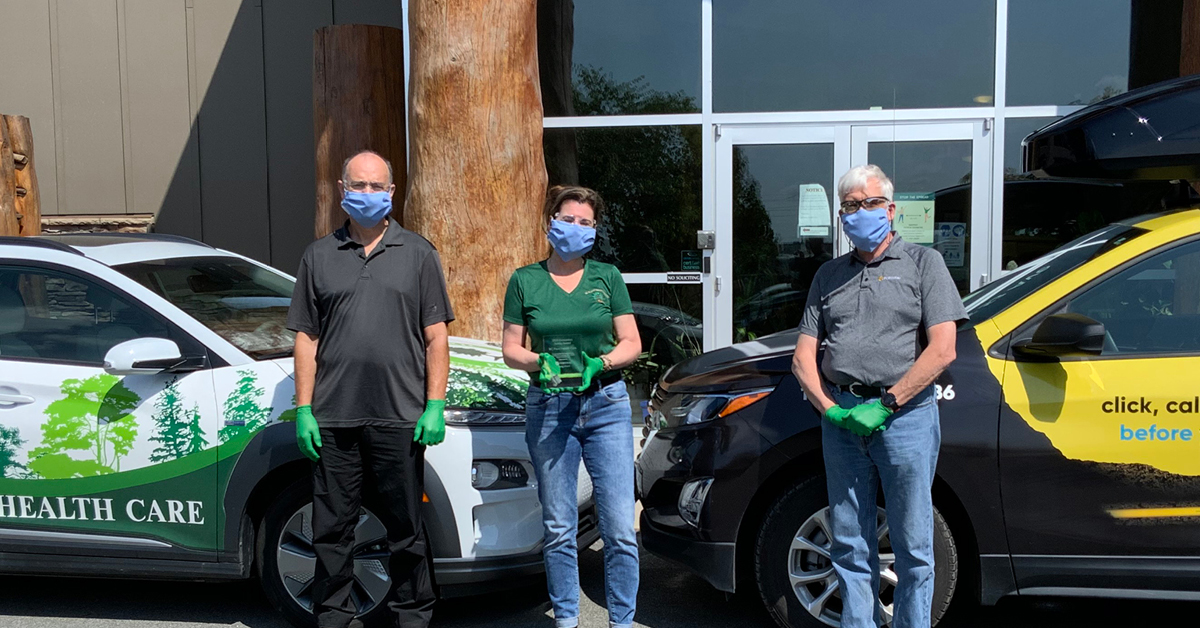 From left to right: Ron Field, FortisBC, with Melissa Hogler, BC Plant Health Care Inc. and Ian Turnbull, FortisBC.
Media contact
Lauren Lea
Corporate Communications Specialist
FortisBC Energy Inc.
Phone: 604-312-8158
[email protected]
fortisbc.com
24-hour media line: 1-855-322-6397