Stories

How we're building and maintaining resilient natural gas supply
December 15, 2020
Resiliency—it's a word many of us are familiar with after months of living during a pandemic. We know people can be resilient, but what about the system that delivers natural gas? When it comes to FortisBC's gas infrastructure, resiliency is vital.
As one of our customers, you expect your stove to work and your furnace to fire up when you need it. That means we need to make sure you—and our one million-plus customers across BC—always have the natural gas service you need. To us, that's resiliency. To you, that's reliability.
Resiliency means being ready for whatever comes our way
Winter snow and rain are beginning to fall and many of us are getting used to dropping temperatures—turning up our furnaces, fireplaces and other heaters. With the desire to stay warm and cosy goes an increase in energy usage to power everything we need in our homes and businesses. In fact, FortisBC typically sees the use of natural gas—the most commonly used energy for space or home heating—double in winter compared to summer months.
Our commitment is to deliver reliable, safe natural gas to your home and business when you need it, even during the coldest days of the year when demand is at its highest. That means we need to be ready and able to deliver when circumstances change.
Our gas system has an excellent record for both safety and reliability—a testament to the diligence of our employees in carrying out our commitment to safety every day. We're continually evaluating, updating and maintaining our system to ensure we safely and reliably store and deliver energy when it's needed. Here are a couple ways we're doing that.
Increasing our natural gas storage
For more than 50 years, liquefied natural gas (LNG) has been at the heart of BC's energy system.
LNG is natural gas that has been cooled to -162°C, becoming a clear, non-toxic and non-flammable liquid. Produced using the same natural gas that's used in your home every day, LNG is stored in double-walled steel and concrete storage containers that can be accessed when it's most needed. We use LNG to supplement the Lower Mainland gas supply when you need it most—on days of high demand like when the temperature drops.
Our system includes LNG storage facilities like those at Mt. Hayes on Vancouver Island and Tilbury in Delta, BC. We completed our Mt. Hayes facility in 2011 and we are now planning to expand our Tilbury LNG facility, which was built in 1971, to meet increasing local and international demand, and ensure natural gas is always there when you need it.
Our proposed Tilbury LNG Storage Expansion project would strengthen the resiliency of our system with the construction of:
a new tank that more than triples Tilbury's current storage capacity
new equipment to increase our capacity to flow gas from Tilbury back into our gas system
This project would provide British Columbians with an additional, backup source of natural gas in the event of a disruption. We are currently preparing an application to our regulator, the BC Utilities Commission (BCUC), and there will be opportunities to comment on our plans in 2021. If approved, construction could start as early as 2022 and be complete by 2026.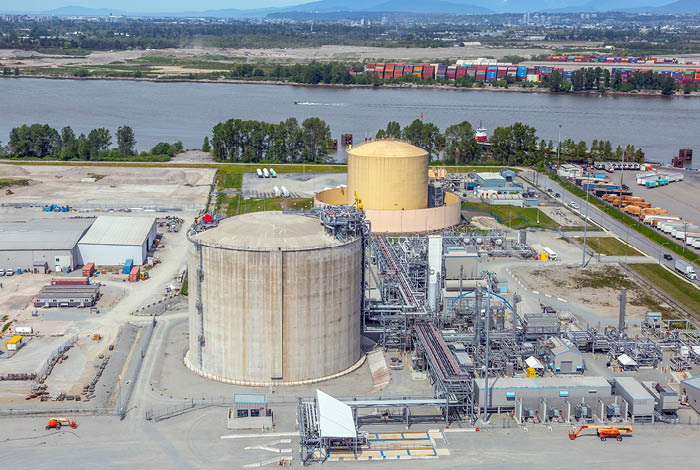 Upgrading your gas meter
You may have noticed a gas meter on your property that allows us to measure your gas use. We plan to upgrade our customers' meters, allowing us to better monitor and detect gas flow throughout our entire system.
The technology used in gas meters hasn't fundamentally changed in more than 100 years. That is why we are now looking at modernizing our system to use advanced gas meters. These will allow us to read your gas meter over a wireless network, and also allow us to remotely monitor the system and respond to potential issues like gas leaks—making our service to you more reliable and resilient.
Planning is currently underway on the Advanced Gas Meter project to upgrade all of our customers' gas meters with this new technology. We expect to submit an application to the BCUC in spring 2021 with gas meter upgrades taking place between 2023 and 2026.
Making sure we have a strong and resilient gas system to deliver British Columbians the energy and power you need for decades to come. That's not just smart. That's energy at work.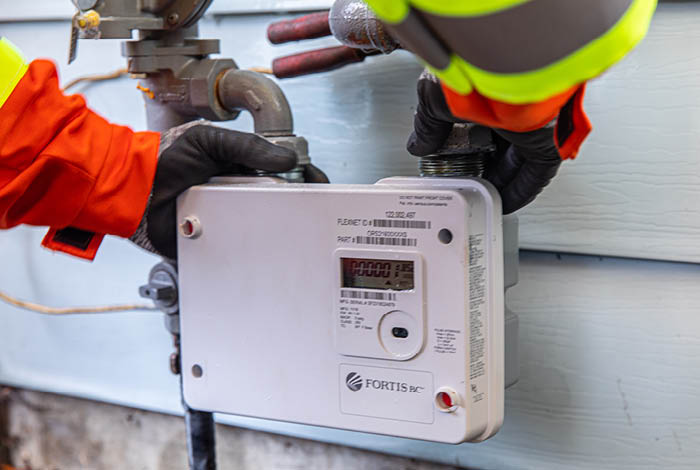 Related stories
More about