Stories

FortisBC's Climate Action Partners: Meet Chris Ray
June 28, 2021
Our Climate Action Partners program works with governments and organizations throughout BC to help them achieve their climate action goals using our suite of lower carbon and renewable energy solutions.
We work collaboratively with our partners to hire a senior energy specialist who will help their new employer reach their climate action goals, whether that's reducing emissions, improving energy efficiency and/or fostering green energy solutions in their community.
The City of Kelowna is in the process of hiring a new senior energy specialist, but we caught up with the departing specialist to learn more about his experience. Former junior hockey standout and member of the Musqueam Nation, Chris Ray, shared with us some of the highlights of his work and the changes he saw in Kelowna as a result.
Why did you get involved with the Climate Action Partners program at FortisBC?
It's been a fun journey. You often don't picture a junior hockey player making the leap over to the environmental field. Hockey was always my life – I'm a proud Kelowna Rockets product and won a Memorial Cup. I worked my way to a Vancouver Canucks training camp when I was 19 years old, and accepted a hockey scholarship to the University of Waterloo. But I had more than one passion and, deep down, I've always been interested in climate change mitigation work. I'd say climate mitigation is synonymous with energy, so it ties in well with FortisBC and the Climate Action Partners program.
I don't think I need to stress just how important greenhouse gas emission reduction work is, and municipalities have a crucial role to play. They're responsible for many of the policies surrounding climate action in their regions including waste, the building sector and more. Municipalities can influence emissions reductions and help citizens adapt to climate change individually, all while protecting our assets.
Working as a senior energy specialist, you get to lead meaningful and impactful work. You get to help tackle climate change hands on, and be a part of the solution.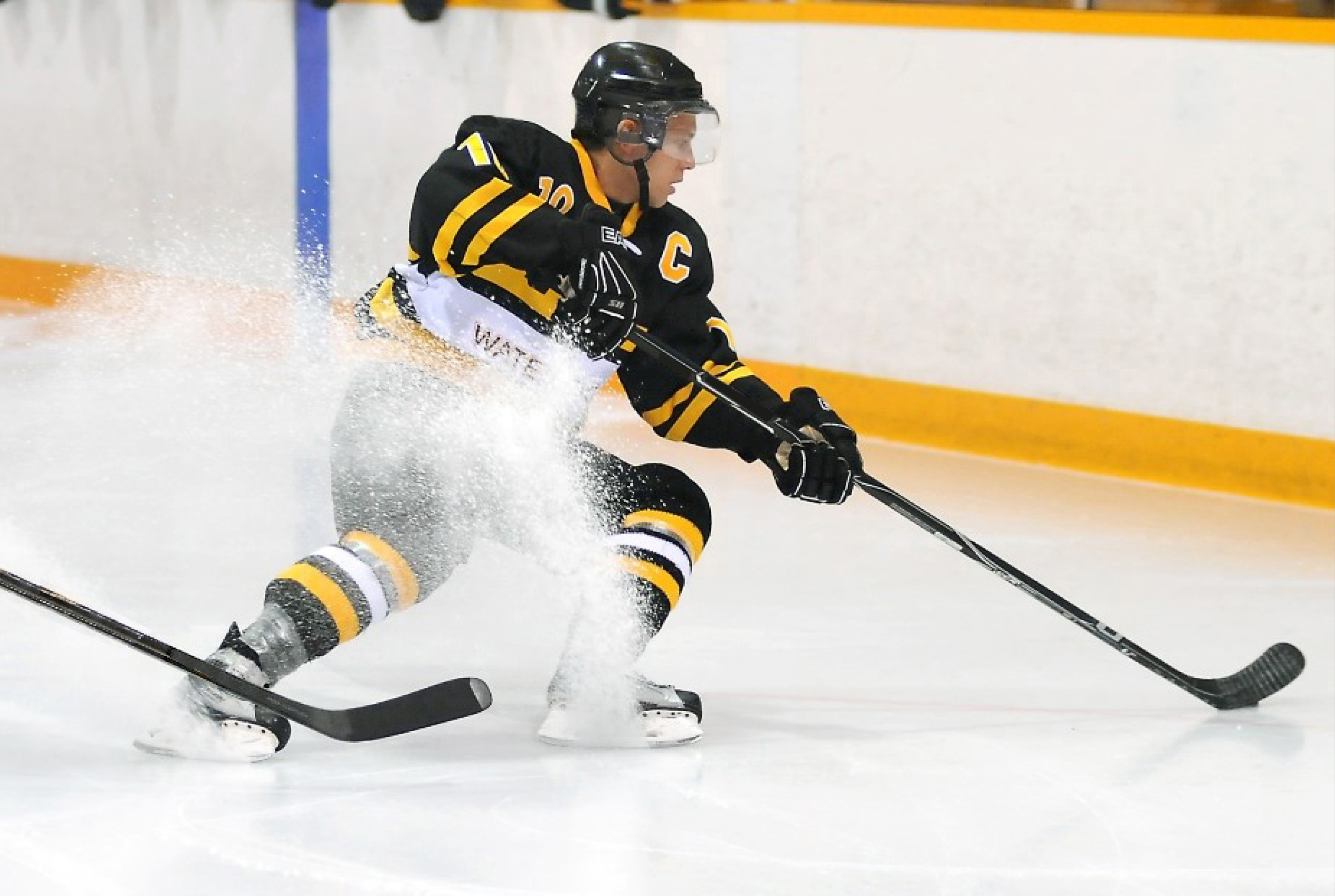 Can you share more about the work as a senior energy specialist?
My work was really community focused. A big part of my job was trying to make buildings in Kelowna as energy efficient as possible. Energy efficiency in buildings never seems to be a big climate change conversation, but it's absolutely crucial. Around 10 per cent of emissions in BC and 40 per cent of emissions in Kelowna come from the building sector so it's a significant area of opportunity. In addition to the emissions reduction potential, an energy efficient home can deliver cost-effective energy savings for many vulnerable populations, which is an important part of energy equity. The new senior energy specialist will be able to pick up a lot of the work I started on advancing deep energy retrofits within the community and implementing the Energy Step Code, which presents a path for governments to help new buildings be more energy efficient.
A big part of my work was community engagement. We ran a number of workshops and partnered to offer online resources and training. We ran a series of focus groups and surveyed many residents to understand the pain points to the community around climate action policies and strategies.
Our strategies need to be reflective of the people we're going to impact. Community engagement is a critical component of strategy development and can help generate more sustainable ideas and practices.
I've moved on to a new climate action role with the City, but I look forward to helping the new senior energy specialist pick up where we left off.
What are the benefits of this work to the residents and community of Kelowna?
It's layered. It feels great to know that I'm helping reduce emissions out of Kelowna, but we all have a part to play in reducing emissions and it starts with education.
For example, one cool program I helped implement was the "See the Heat" campaign. The City of Kamloops was the first to do it and I found out about it through our Climate Action Partner network of senior energy specialists, so we brought it here to Kelowna. In partnership with the Okanagan Regional Library, we provided thermal imaging cameras and draft proofing kits so people could see if and how heat might have been escaping from their homes. While I still recommend an energy assessment from a Certified Energy Advisor to get a full understanding of the most inefficient areas of a home, this was a cost-effective way to see all the areas in homes that owners, as individuals, could address to prevent heat loss, reduce emissions and save money. Above all else, we were educating participants on the importance of energy efficiency. Within a month, we had 500 requests for our energy saving kits, so it worked.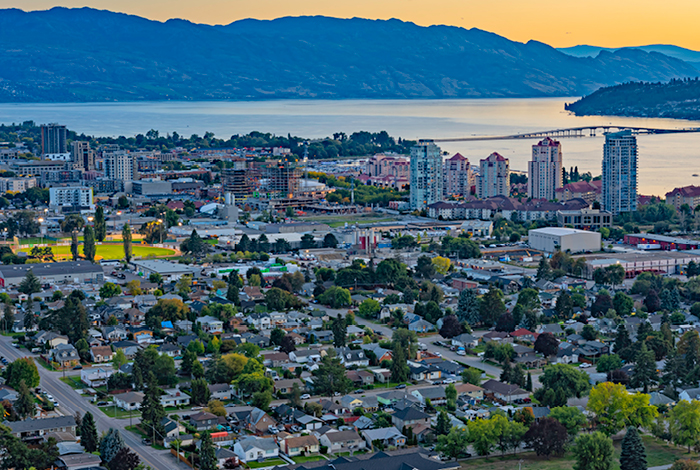 What type of legacy do you hope to see out of the sustainability sector moving forward?
Each senior energy specialist is touching retrofits in some way because of how important it is. Conversely, as a society, we've spent decades trying to get citizens to improve the energy efficiency of their homes but we don't have a template solution yet. Hopefully through the Climate Action Partners program and collaboration across industry and government, we can identify replicable solutions that we can emulate across different communities.
Have to ask… any thoughts about lacing up the skates again?
[Laughing] Competitively? No chance, my legs don't move nearly as fast as they used to. But I'll stay a lifelong fan of the Canucks and Rockets and will continue to play recreationally. At this point, hockey is more of an excuse to hang out with friends and have some fun. Also, my youngest son is four and he is already showing an interest in hockey. So it wouldn't surprise me if I end up at the rink with him over the next few years.
Connect with us to learn more about being a Climate Action Partner
Our Climate Action Partners are part of a large community of like-minded organizations that are working to advance a lower carbon future. We encourage any local governments and organizations who share these values to connect with our Climate Action Partners team to discuss how we can tackle climate action together.
FortisBC's Climate Action Partners program is an important part in helping our organization achieve our 30BY30 target, an ambitious goal to reduce our customers' greenhouse gas emissions by 30 per cent by 2030.
Related stories
More about