Stories

Top 3 myths about dams and your safety
June 8, 2020
With summer only days away, and after months of being inside, it's a great time to kick back and unwind outdoors. Better still, if you have a local river or reservoir where you can cool off and enjoy your favourite water recreation like fishing and kayaking or swimming and boating. Or maybe, you just want to hang out and catch some sun while chilling on your inflatable.
All that is good, but where there's water, there's inherent danger – including the risk of drowning. And where there are hydroelectric dams and generating stations, there can be hazards to your safety. How can we say that? Well, we've operated and maintained hydroelectric power facilities in BC for the past 100 years, and own and operate four dams on the Kootenay River. All in all, we know a thing or two about how to safe around dams – and public safety is our top priority.
So what's the dam problem?
Let's ask Steve Hope. He's our regional manager of hydroelectric generation in the Kootenays and is responsible for the safe operation of our four dams, plus five generating stations owned by other companies. Steve's also a local and has worked in generation for 24 years now, starting with West Kootenay Power in 1997.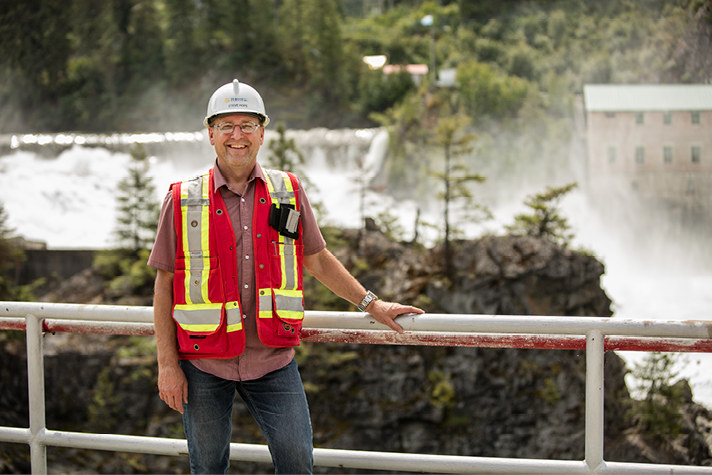 We asked Steve what's the problem with recreational activities around dams and if he's witnessed any risky behaviours around them.
"Our rivers and reservoirs can be fun places to swim, canoe, paddleboard – all of that. Hey, I grew up fishing and swimming in the Kootenay Lake. But the problem is that many people are unaware of the dangers of being near a dam, take their safety for granted, or simply underestimate the trouble they can get in to.
"I've seen people swim, fish, float and boat below a dam and its spillways while ignoring the warning signs, markers and buoys. I've also seen people literally fish off the dam itself, even though it's private property," he explains.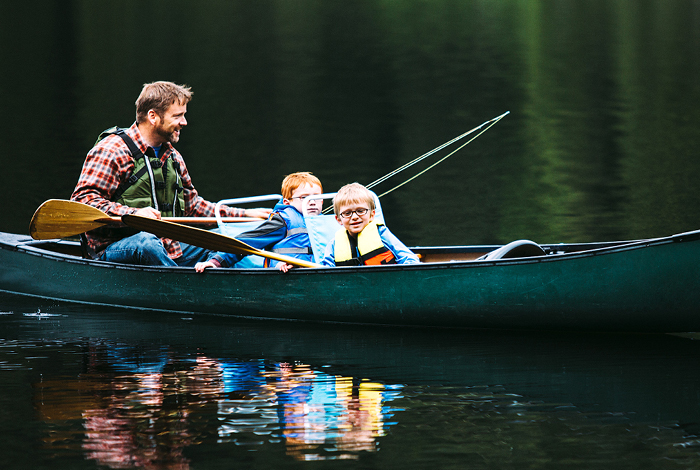 3 myths get busted!
Hey, did you know June is National Electricity Month? It's a time we get to shine a light on the role electricity plays in powering our work and play, but also how to be safe around electricity and dams. So let's get to it. We asked Steve to identify three of the most common myths or misconceptions people have about dams, waterways and their safety.
Myth 1: In summer, the water is calm and levels are low and stable, which means I can go near a dam without a problem.
Truth: Water levels in a river or a reservoir can change quickly, at any time without warning – all year long. When water flows through the dam or over the dam's spillway, it can rise or fall, creating dangerous undertows and turbulence.
Myth 2: I'll know if water levels are about to change because there'll be a siren warning me.
Truth: Many dams do not use an audible warning sound or siren to signal the rapid change in water levels or flows. Instead, people need to obey all fences, railings, markers, safety booms or buoys that indicate hazardous areas and that restrict public access.
Myth 3: Dams and the surrounding property are open to the public.
Truth: Dams and surrounding property are not open to the public. They are private property. In some cases, you may be allowed to visit or do a tour with permission, but otherwise, always obey the private property signs. They're there to help ensure your safety.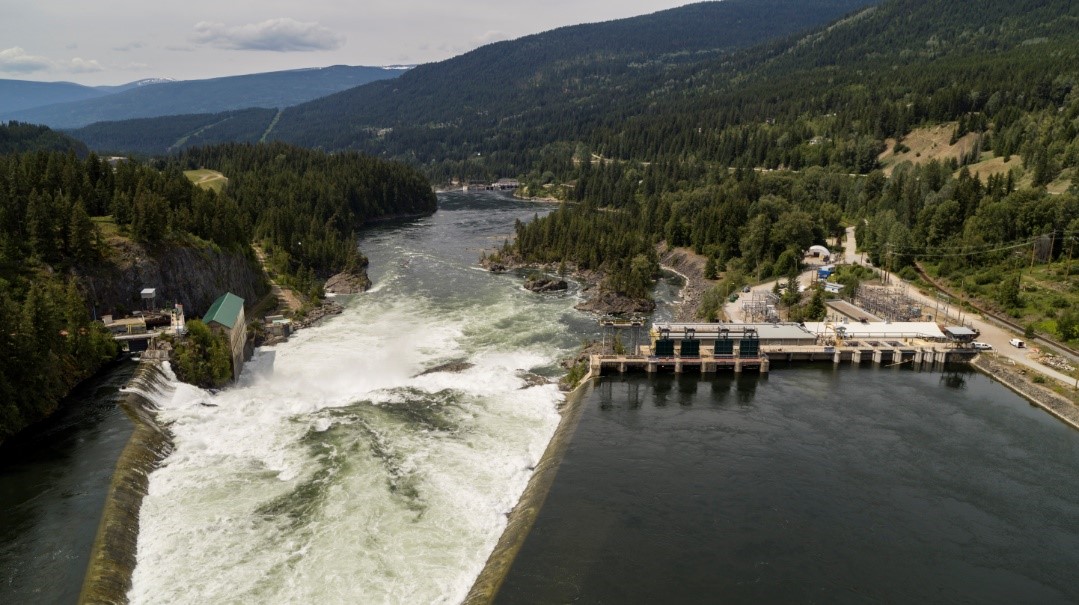 Upper Bonnington dam on the Kootenay River with spillways open.
6 tips to keep you safe
Now that you're familiar with three of the biggest myths about dams, we've got some tips to help keep you and your loved ones safe.
1. Keep watch.
Supervise children at all times and leash pets.
2. Keep away.
Maintain a safe distance from waterways that could have unstable footing or slippery banks.
3. Stay outside.
Always remain outside of safety booms, markers and buoys both above and below a dam.
4. Be aware.
Water levels can rise or fall quickly without warning, on a daily basis throughout the year since we use the flow of water to generate electricity.
5. Know your boating safety.
Don't stand or tie/anchor your boat below a dam since rapid and unexpected changes in water flows and levels can create significant hazards.
6. Think twice about ice.
In winter, changing water levels and currents around dams can cause gaps to form under the frozen surface of reservoirs and rivers. So avoid activities like snowmobiling, skating, cross-country skiing, ice fishing and walking on ice.
So what'll Steve be doing this summer on his days off?
"Oh I'll be out there, like a lot of people simply enjoying our waterways. I just urge everyone to enjoy themselves safely. And who knows? I may even take the Sea-Doo out on the river."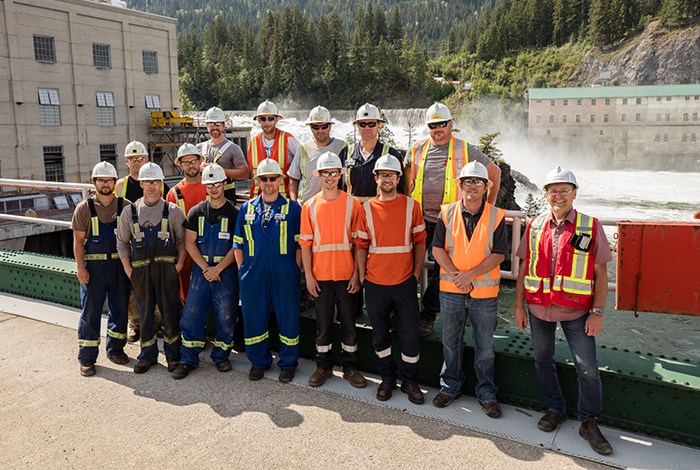 From Steve and all our employees who work at our dams: stay safe and enjoy the water!
You may also be interested in reading:
See all of our dam safety tips.
Discover the history of a century-old power plant.
Related stories
More about