Stories

Supporting fire safety and training in your community
January 18, 2018
Updated July 23, 2020
The safety and well being of the communities we serve is at the core of our company's values. A part of this is working closely with first responders on awareness programs and training created to help them stay safe when approaching emergency situations involving natural gas or electricity.
With vehicles delivering liquefied natural gas (LNG) and operating on compressed natural gas (CNG), it's important that first responders know the characteristics of these energy products and understand how to respond appropriately in emergency situations.
Working together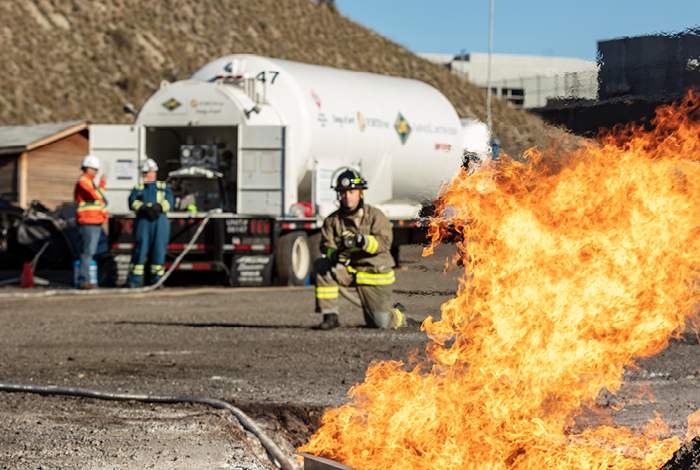 Over the years, we've worked closely with firefighters across the province to host training sessions that provide hands on experience. We value the partners we work with such as the BC Fire Training Officers Association, the Fire Chief's Association of British Columbia, the Volunteer Firefighters Association of BC and the First Nations' Emergency Services Society of BC (FNESS).
As we provide service to 57 Indigenous communities and our natural gas and electricity infrastructure crosses more than 150 traditional territories in BC, it's always been important that we respect Indigenous social, economic and cultural interests.
Years ago, we adopted a formal Statement of Indigenous Principles that guides our approach to both day-to-day operations and developing effective relationships with Indigenous communities. FNESS provides emergency services and resources to Indigenous communities who have limited or no access to first responders. This is also key for us as we can better share important information about appliance, natural gas and electrical safety.
At FNESS, we believe that fire prevention and fire education are essential training for all communities, especially through COVID-19.
Dean Colthorp, FNESS fire services and emergency management manager
"As we have transitioned through various phases this year, FNESS has been dedicated to providing training opportunities to communities in new, safer, ways – such as smaller training groups, proper PPE and physical distancing, as well as online training courses. FNESS aims to assist in developing and sustaining safe and healthy Indigenous communities and we are proud to partner with FortisBC to help achieve this goal."
Providing online resources for first responders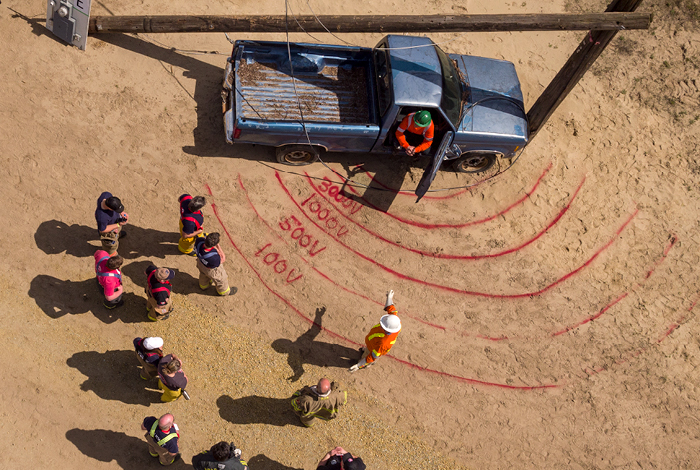 Although in-person training was not able to happen in 2020 due to the global pandemic, we continue to adapt to the new reality and are providing online courses for first responders with up-to-date safety information. We've developed safety awareness programs with information on how to approach emergency situations safely involving natural gas and electricity.
Additionally, one of our employees, Ray Kroll, safety, compliance and education manager, natural gas for transportation and regional LNG had the fantastic opportunity to speak with Carl, Scott and Ash from the Volunteer Firefighter Podcast. With over 30 years of experience in the Canadian oil and gas industry, Ray Kroll works closely with firefighters at our training sessions to explain the characteristics and properties of LNG, CNG, propane and electricity. In this podcast, he provided great safety information and highlighted our continued collaboration with first responders.
We appreciate and respect the work that the volunteer fire fighters do all across the province and it's not an easy job so any time that we can support them in anyway we can we always do our best to help out.
Ray Kroll
Listen to the full podcast here.
You might also be interested in:
First responder safety awareness training
Emergency exercises – training and experience go hand in hand
Volunteer Fire Fighter's Podcast with Ian Turnbull about safe digging
Related stories
More about