Stories

Put some purpose and passion into your New Year's resolutions
January 16, 2020
Updated January 8, 2021
Many of us promise to work out, eat right, save money and get organized in the New Year. However, some resolutions are easier to keep when they're meaningful goals you want to achieve and not just drudge-worthy tasks.
Putting some purpose and passion into your resolutions—like reducing your personal carbon footprint and contributing to a cleaner future—will help make them meaningful. Here are some simple ideas to get you started.
Clean up and help the environment
Change your furnace filter every three to six months
Changing your filter will help your furnace work more efficiently (reducing emissions) and even help extend its lifespan.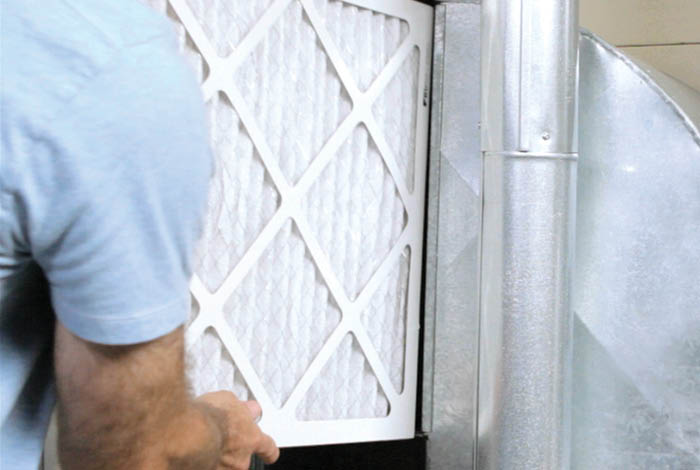 Have your water heater, heat pump and/or furnace serviced
Have a licensed professional inspect and service your space and water heating equipment annually to ensure it's working as efficiently and safely as possible.
Vacuum your baseboard heaters
Dust and dirt on the fins of your baseboard heaters can block heat from circulating through the room, so be sure to give them a good vacuum once or twice a year.
Get organized
Sign up for Account Online
Keeping track of your home's energy use, billing and payments are among the benefits of creating an online profile for your FortisBC accounts. Simply, sign up for Account Online. Once logged in, you can view your consumption history. Knowing how much energy your home is using is a great way to start saving energy. Plus, don't forget to sign up for paperless billing. Less paper means less waste, so sign up today.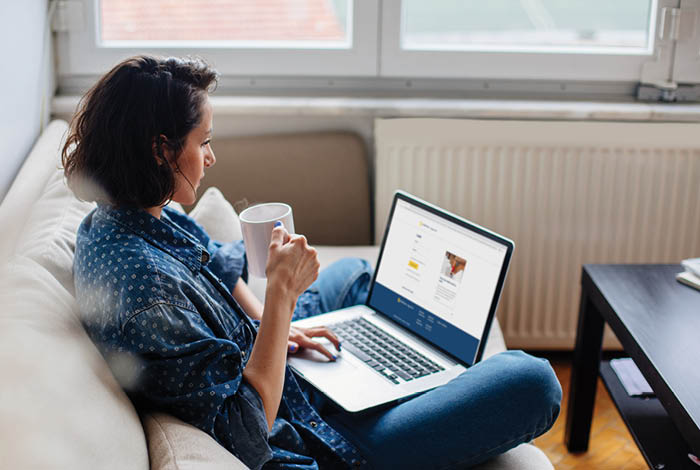 Get motivated with My energy use
If you do better with an action plan, check out the My energy use feature in Account Online. It's a convenient tool that'll help you put together an energy-savings action plan. It'll also help you set goals and even earn reward points you can apply as a credit towards your bill.
Spend less money, use less energy
Before they hit store shelves, your purchases have to be manufactured, packaged and transported—and this all takes energy. We work with a variety of industries in BC to help them upgrade manufacturing equipment to high efficiency to reduce energy use and carbon emissions. Meanwhile, it couldn't be a better time to put "reduce, reuse, recycle" (a phrase born in the 70s) to good use. Here are some ways to live the three Rs.
Shop local with sustainability in mind
Most grocery stores are now offering online shopping, curbside pickup and even delivery. But why not take it a step further? Founded in 1997 in Vancouver, Sustainable Produce Urban Delivery, better known as SPUD, has expanded into one of the largest online grocery companies in Canada. They deliver fresh, local, organic produce and groceries right to your door.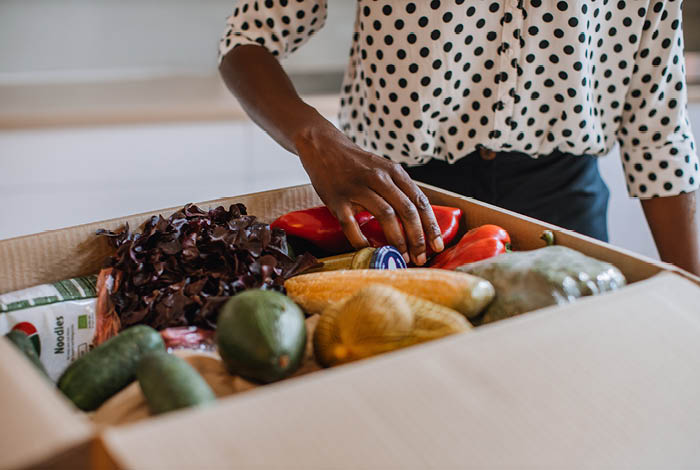 Another option is Nada, a package-free grocery store, where you can usually buy in bulk and use your own reusable containers and bags. We say 'usually' because right now, due to COVID-19 shoppers can't buy bulk in-store. But that's not a reason to be deterred as Nada offers online shopping, curbside pickup or home delivery. Plus, groceries will still be packed up in donated, upcycled reusable containers. A win-win all around.
Shop secondhand with a conscience
There's something to be said about the thrill of finding a secondhand item, knowing you've scored something stylish, bargain-priced and sustainable. It also feels good if you consign some of your own pieces, knowing they won't be going into the garbage while also reducing the amount of energy needed to make brand new products.
But these days in-store shopping can be a bit tricky, which is why more and more consignment or thrift shops are moving to an online setup, with curbside pickup or delivery. Take My Sister's Closet, for example. This social enterprise advocates for zero waste, eco-fashion and the thrift movement. But there's more! A hundred per cent of their sales revenue goes to services and programs operated by the Battered Women's Support Services.
And then, there's Front and Company. This consignment store offers online shopping for contemporary and vintage clothing, gifts for babies and kids, bath and body, and home décor. They also let you book a private shopping experience with a maximum of six from your core bubble. The Lipstick Project, Covenant House and BC Guide Dogs are just a few of the charities they give back to.
Improve your home with efficiency in mind
Refresh and reseal your front door
These days, many of us are spending more time at home, which may be a good thing if you're a DIYer. If you plan to paint and transform your front door from a boring beige to a bold blue or a mellow yellow, why not weatherstrip it as well? Seal out those cold drafts around your doors (and windows) by applying weatherstripping where the two surfaces meet. See more tips for draftproofing and insulating.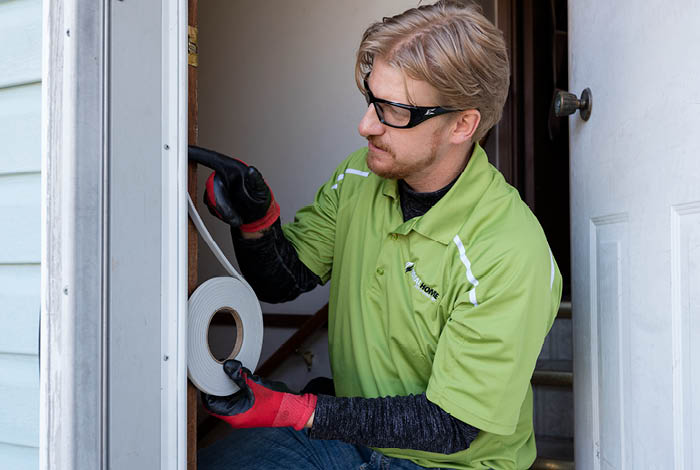 Save on energy-efficient upgrades
We've got rebates on high-efficiency space and/or water heating systems, insulation, windows and doors, and even new home construction. In addition, we have instant rebates in-store and some online for energy-efficient products like select LED lighting, bathroom fans, showerheads and more. See what's available.
Install a programmable, smart or connected thermostat
Program it to 17 °C for when you're out and sleeping and 20 °C for when you're home and awake, and you could reduce your home heating costs by up to 15 per cent.* Find more energy saving tips here.
Try out new innovations
Are you the type who just has to have the latest gadget? Then you might be interested in participating in one of our pilot programs to test new energy-efficiency technologies for your home or business. Learn more and sign up here.
So go forth with purpose and passion in your resolutions and make 2021 the year to make a change for the better for your home and the environment.
Related stories
More about