Stories

New scholarships help fill critical gap for trained tradespeople
February 25, 2021
Delivering the energy our customers need for their homes and businesses takes a lot of people power. We need a pool of talented tradespeople to draw from who reflect the diverse communities we serve.
Unfortunately, many people face barriers that can prevent them from accessing the programs needed to pursue these promising, well-paid careers. This in turn prevents us from tapping into their unique perspectives, talents and contributions.
To help bring greater diversity into the trades and build relationships with talented students who may consider a future career with us, FortisBC recently funded six new scholarship, three at Okanagan College and three at Thompson Rivers University (TRU), all targeting either women or Indigenous students.
"We know attracting top talent is critical to moving our business forward," says Erinn Mah, Indigenous talent specialist, FortisBC. "These scholarships allow us to support the career pathways of these students and provide an opportunity for us to build relationships with talented individuals who may consider a future career with FortisBC."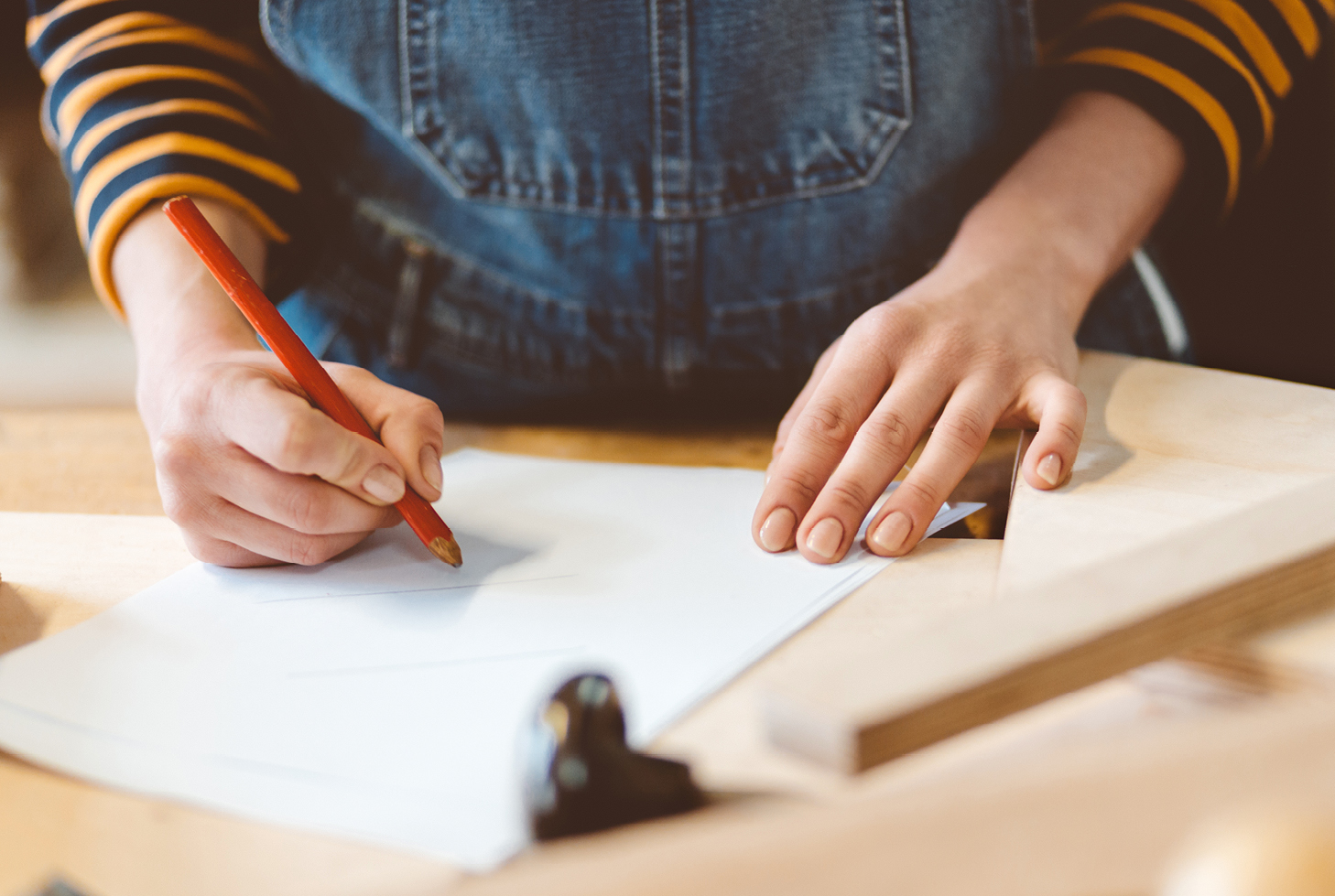 Diversity equals strength
Different people from different backgrounds makes your organization stronger.
Supporting a demographic shift in trades is important for organizations like FortisBC not only because it expands the pool of people available to meet the growing demand for skilled tradespeople, but it also ensures the people in these roles reflect the diverse communities we serve.
Nancy Darling, program administrator, Women in Trades Training program, Okanagan College, has led their program for over a decade and has seen the difference awards like this can make for their students. She's passionate about making sure everyone has access to the great opportunities that exist in trades.
"We need people from diverse backgrounds to meet the increasing gap for skilled trades," she explains. "And different people from different backgrounds makes your organization stronger. For example, women bring different skills, approach the job differently and this diversity brings strength."
"We also need more Indigenous people to fill these roles—their connection to the land, traditional and historical knowledge, contributes to a shared knowledge that enhances our programs as well as our workplaces and communities."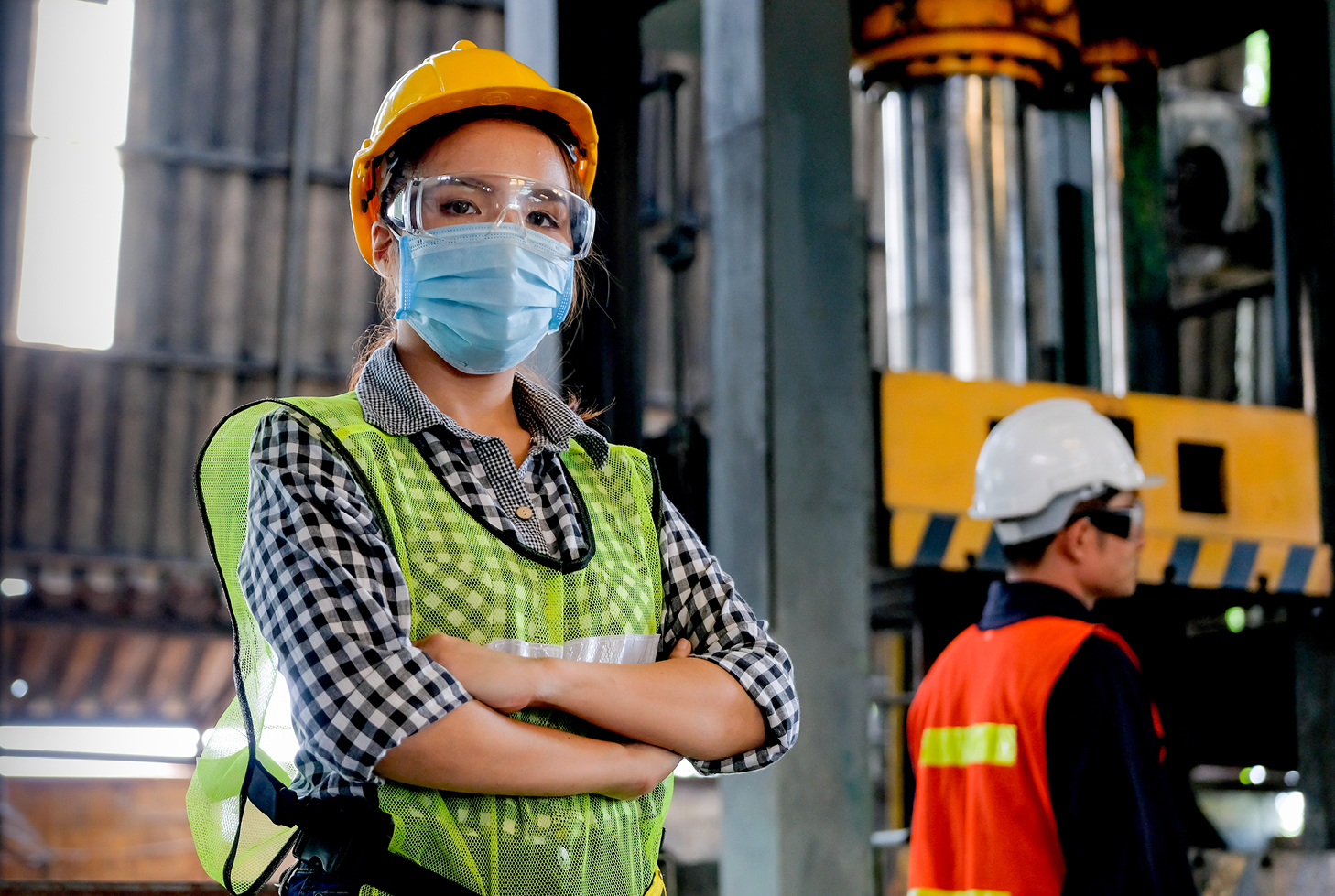 Living on a wire

Scholarships help address one of the most common barriers students face—financial. According to Nancy, each award of $1,500 to $2,000 may be a relatively small amount for an organization providing funding, but can make a real difference to someone who is facing complex challenges, such as having to leave their community to access training or manage family obligations while at school.
"A lot of people in our program are living close to the wire, so getting $1,500 can mean not having to choose between textbooks, or buying food for their kids. It could mean being able to fix their car so they have reliable transportation, or make rent. The list goes on," says Nancy.
Barriers to skills training can be more than financial. Many students face social and mental health barriers as well, especially people who have faced trauma or are the first of their peers to seek training outside of their family or community. In addition to reducing some of the financial stress, Nancy and her team at Okanagan College have seen how scholarships like this can show people care, that someone they didn't know is willing to invest in them and help them realize their potential. This can have a positive ripple effect on a student's mental health.
"Many may not have had a lot of success, this support can help them feel more confident and less desperate," said Nancy.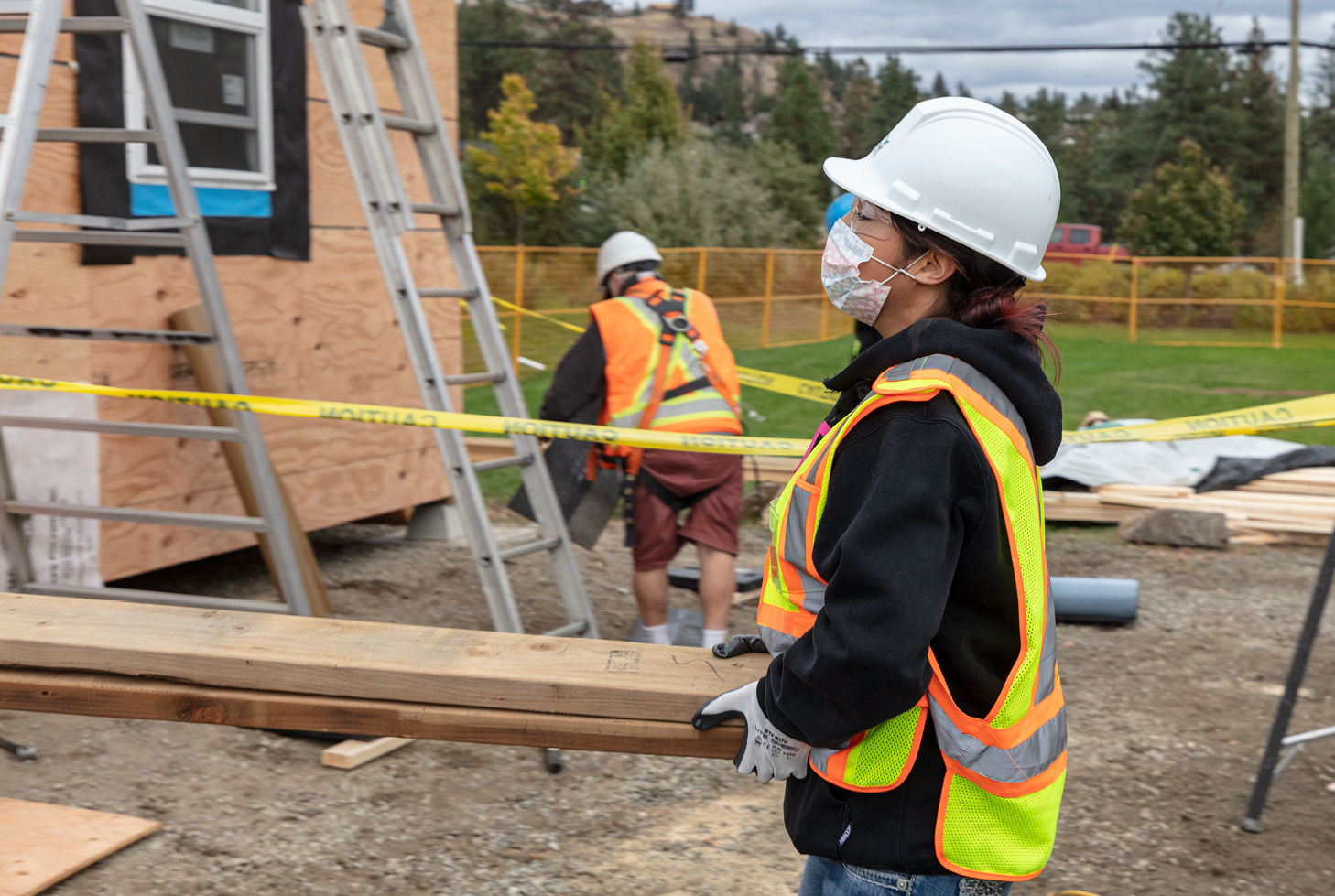 Mid-point support is critical

One of the challenges we discovered through working closely with Okanagan College and TRU is there is a high attrition rate in the higher levels of apprenticeship programs. Many students were entering trades foundation programs but not completing their full apprenticeship. But completing the program is when they can reach their highest earning potential, and having their certification confirms their skills for employers like FortisBC.
"Completing a red-seal apprenticeship is when people realize the full potential of their trade," said Nancy. "Having these financial supports available at the mid-point of their training helps people bridge the gap if they are having to take time away from their job or travel to the training site."
Recognizing that there were fewer supports for people midway through their apprenticeship training, we targeted the majority of these awards for students who are in the later stages of their program.
"The training can become very hard in later levels and failing is very discouraging, especially for people who have already experienced a lot of struggles," said Nancy. "Awards like this can be invaluable support, with some people even using that award to pay for tutoring."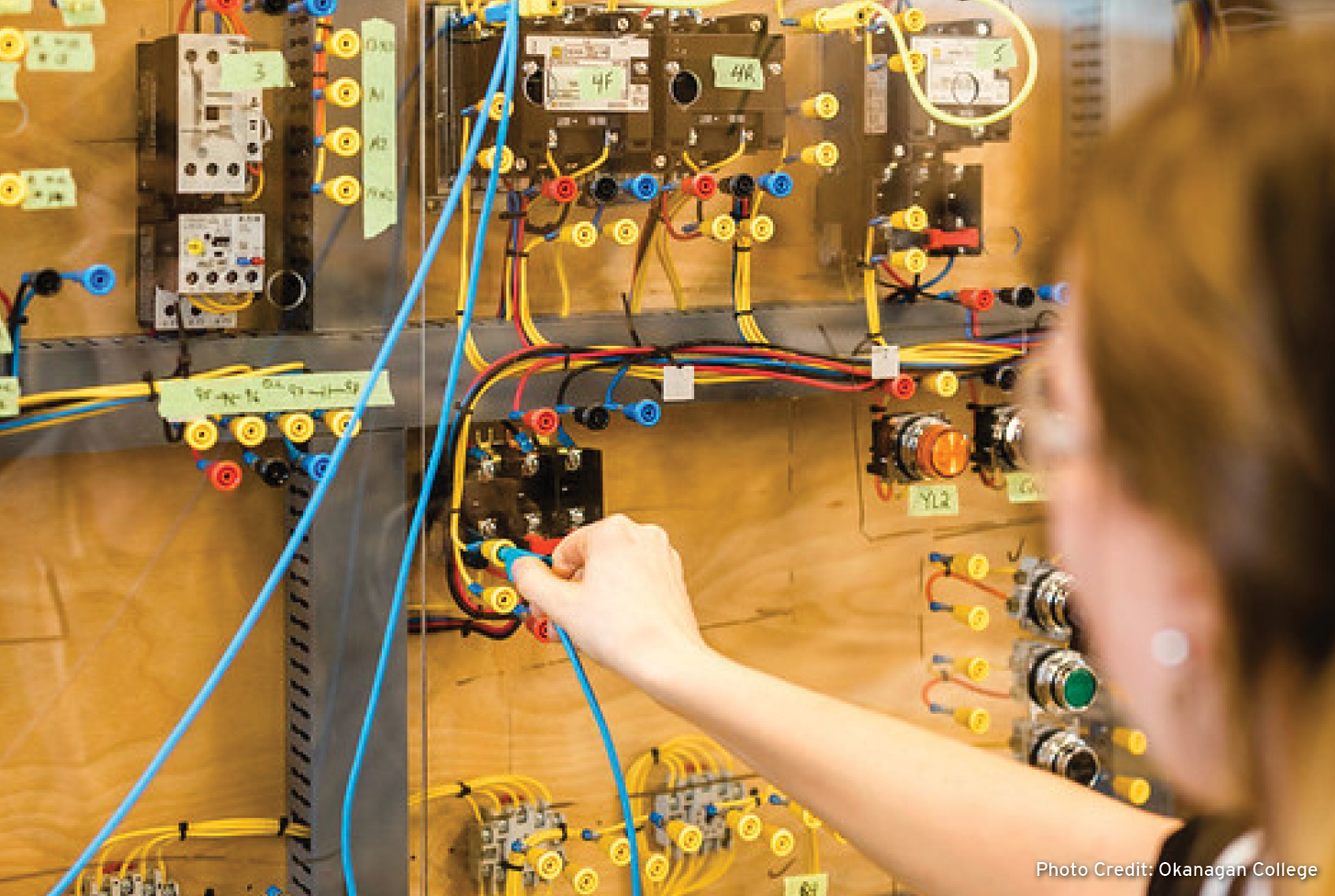 About the new awards

Of the three new awards at Okanagan College, one is offered to a woman pursuing electrical trades and who has completed either Level 2 or 3 of the electrical apprenticeship program. Two additional awards offer support to Indigenous students—one for a student who has completed a trades foundation program and the other for a first or second-year student in an engineering technology program.
We are also piloting three new scholarships with TRU. One will offer support to a woman entering either her third or fourth-year of apprenticeship training, and two additional awards are available for an Indigenous student pursuing an apprenticeship in electrical, welding or millwright trades. Staff from FortisBC have also volunteered to provide mentorship for these students.
For all six scholarships, candidates will be chosen based on merit from existing program registrants by college administrators.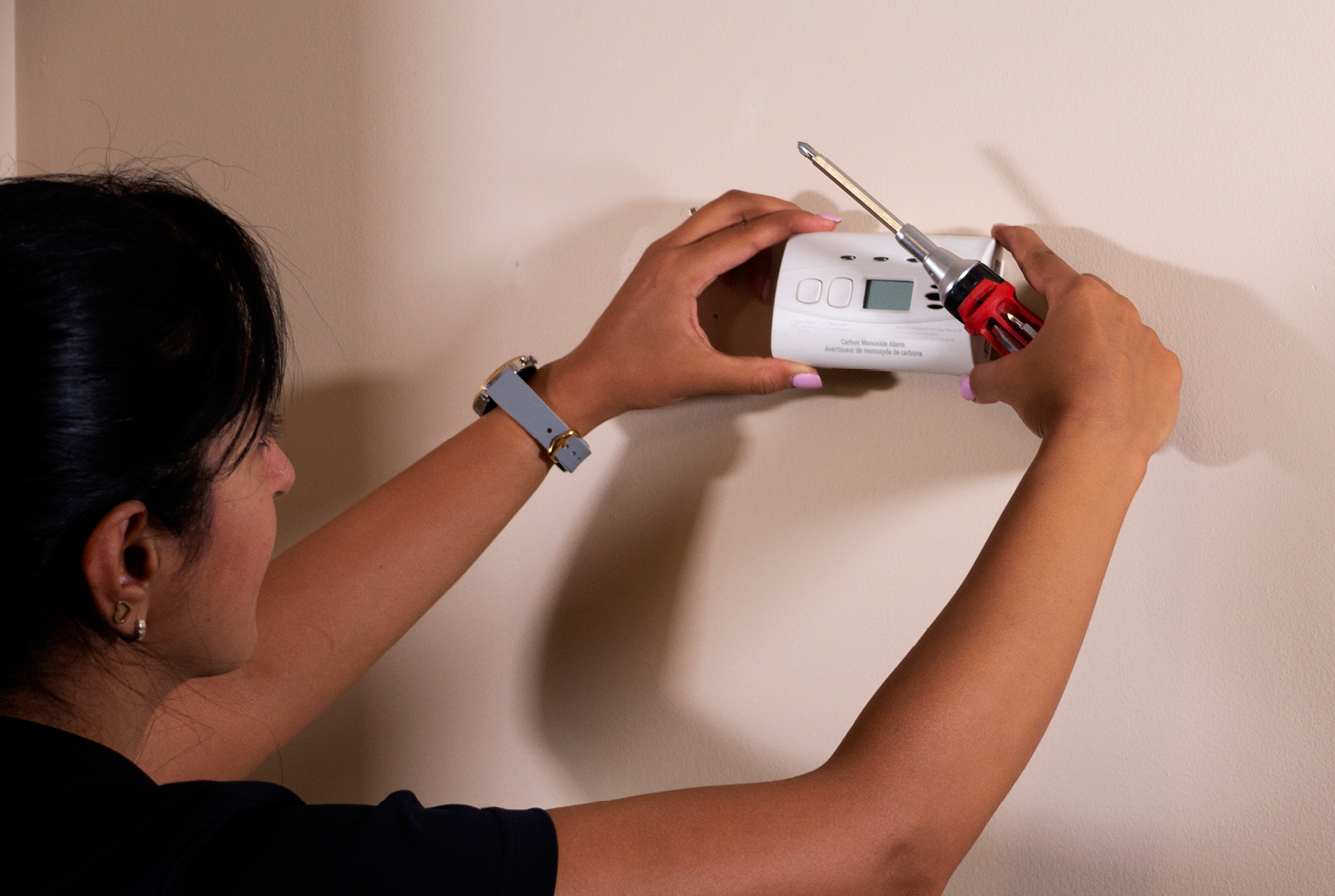 Working with FortisBC
While these new scholarship opportunities may mean a lot to the people who receive them, it also means a lot to us. It's one of the ways we're supporting fair and equal access to employment opportunities, a commitment that's enshrined in our Statement of Indigenous Principles.
"Bringing any program to life is never easy and it's through strong partnerships with like-minded institutions like Okanagan College and TRU that we're able to move these forward," said Erinn. "I'm extremely proud of the scholarships we've created together, particularly those that can support Indigenous women pursuing well-paid careers in trades."
We hope these future graduates will consider a future with us. Learn more about FortisBC's career, training and educational opportunities for Indigenous communities. To partner with us on opportunities like this, please contact [email protected].
Related stories
More about