Stories

How we work together to keep communities safe during a wildfire
November 3, 2023
As the weather begins to cool and wildfire season comes to an end, here's a look at the collaboration it took to our keep communities safe during a busy wildfire season.
With over 58,000 kilometres of gas and electricity lines delivering energy to over 1.2 million customers across the province, we take our role in wildfire response very seriously and actively work with our emergency response teams to maintain access to the safe and reliable energy our customers rely on.
Preparing for wildfire season
The safety of the public and our employees is always our number one priority. Our employees are trained experts and ready to respond to emergencies like wildfires that may affect our gas or electricity systems.
Some of the steps we take to protect our infrastructure and keep the energy flowing include application of fire suppression materials and fire blankets around infrastructure with potential risks, clearing vegetation, building contingency plans and monitoring assets to maintain service for customers in the event sections of our system are damaged.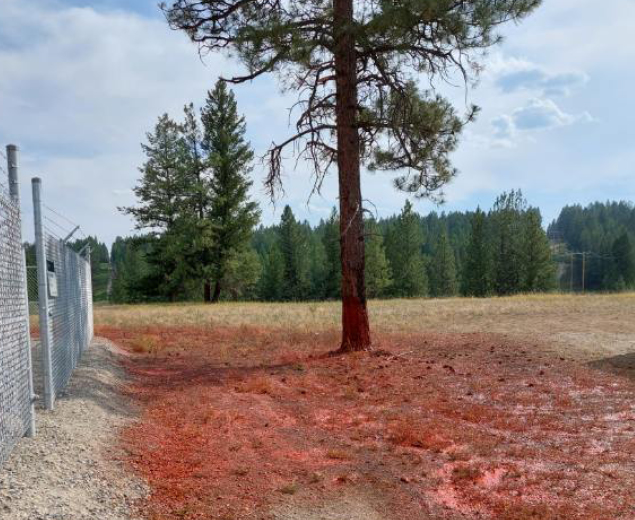 Clearing vegetation around infrastructure helps protect our system.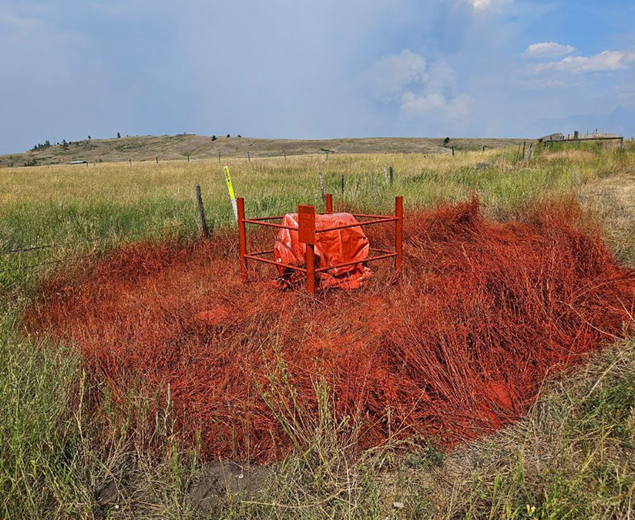 Fire retardant helps prevent burning or slows the spread of fire.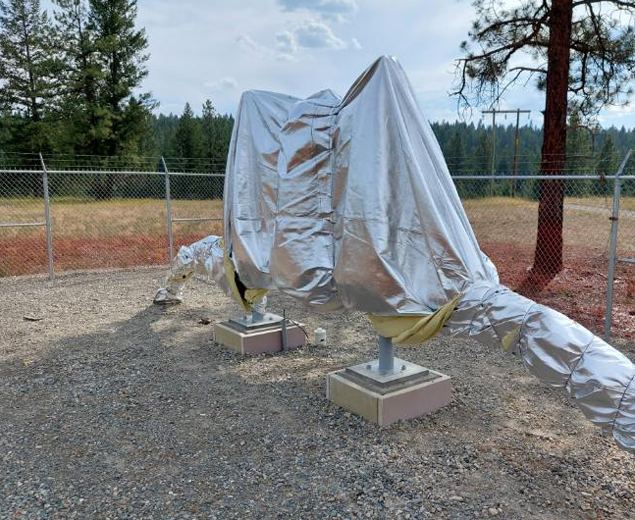 Fire blankets help protect infrastructure from potential fire hazards.
We're also available to provincial, local and regional Emergency Operation Centres if they need information about our system or answers for community members about what to do if evacuated.
Putting the plan into action
From the beginning of the wildfire season, our teams work around the clock, prioritizing the well-being and safety of our employees and the public while protecting our infrastructure so we can continue to serve our customers. Both gas and electricity operations crews across the province monitor their areas carefully for possible threats and provide updates to our emergency management team.
As an operations manager for our gas operations in the Southern Interior, Chris Kleven was instrumental in activating our response to the wildfires that quickly spread throughout the Central Okanagan this summer, leading to company wide response and restoration efforts.
When it comes to wildfires, the situation can escalate very quickly, so it's important that our crews are ready to activate emergency response plans at any given moment.
Chris Kleven, operations manager
After high winds caused the wildfire to spread quickly towards the city, it was clear that we needed to act fast to isolate sections of the system to ensure public safety. That was when Chris made the decision to activate support from FortisBC's Emergency Operations Centre (EOC). On the front line, additional crews came in from Vernon and Penticton for added support. Customer service technicians patrolled the active fire zones to report back on damaged structures and assets.
We were fortunate to have minimal damage to both our gas and electricity systems, which allowed us to continue to provide energy to the majority of our customers. At the request of fire officials, we shut off gas service to a section of our system in West Kelowna so fire fighters could safely continue fire suppression efforts.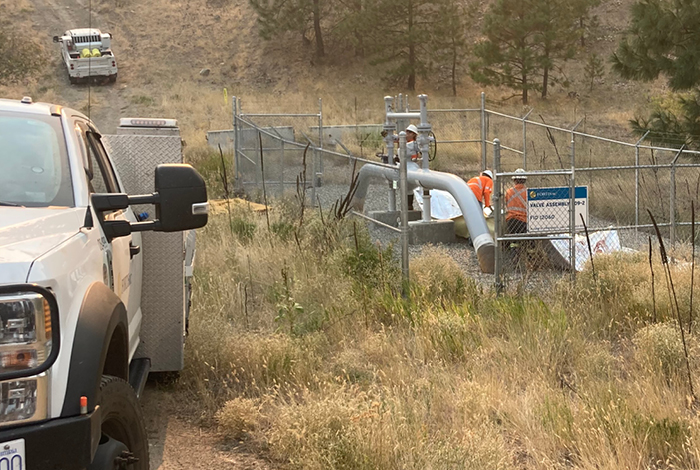 Operations crew members deploy fire blankets to protect gas transmission infrastructure in Sorrento, B.C.
Coordinating response efforts
Coordinating response efforts with emergency officials is critical in ensuring the safety of the community. Acting as liaison officer for FortisBC's EOC, Jesse Pickard, operations manager, network services, played a key role in ensuring two-way flow of communication between FortisBC and the Central Okanagan's EOC throughout the wildfires in the Kelowna area.
There was so much experience in the room. You could tell everyone was willing to do whatever it takes to keep the community safe. For many, this wasn't their first time, and that experience, as well as training, positively impacted the entire EOC.
Jesse Pickard, operations manager, network services
"Jesse was instrumental in getting information back and forth between our team and the emergency responders," explained Chris. "Having a FortisBC representative in the room with the other agencies allowed us to be able to quickly determine what actions were needed to keep the community safe, and keep energy flowing to critical areas."
Working together to keep our communities safe
Our employees live and work in the communities that we serve, so they understand how wildfires impact families, homes and businesses, and feel a shared responsibility to keep energy flowing to British Columbians.
As with so many others, we were also tactically evacuated. It was a balancing act between worrying for your family and your home, as well as feeling that shared responsibility to keep the community safe.
Jesse Pickard, operations manager, network services
"Almost everyone involved in the wildfire response was personally affected—whether they were on evacuation alert or order themselves, or helping friends and family evacuate safely," said Chris. "Looking back on it now, I'm incredibly impressed that even while they had other pressing things on their mind, everyone involved in the response was focused on making the situation safe and getting people back into their homes."
In addition to the crews responding to the Kelowna wildfires, we also had a number of gas and electricity operation crews working to mitigate fire risk in other regions across the province, including Kamloops, Shuswap and the South Okanagan. Crews actively monitored for potential risk to assets and remained ready on standby to assist emergency officials if needed.
Thank you to all the emergency responders
As an energy provider, we're just one piece of the puzzle when it comes to responding to wildfires. Coordinating with emergency officials, BC Wildfire Services and other local agencies is critical to ensure we can maintain the safe and reliable energy our customers rely on. Thank you to all of the crews, fire fighters, emergency responders and community members who worked tirelessly to keep our communities safe during a busy wildfire season.
Learn more about how we stay prepared for emergencies.
Related stories
More about