Stories

How energy efficiency upgrades at Indigenous affordable housing societies make a positive impact
October 10, 2023
Affordability in B.C. continues to be top of mind, and with the cost of living rising, there is a growing need in the non-profit housing sector to keep affordable housing, affordable.
Energy costs are a key consideration for many affordable housing societies and residents living in these buildings. Finding ways to reduce energy use can help lower energy costs and make the spaces more comfortable for residents. The Aboriginal Housing Management Association (AHMA) works together with Indigenous affordable housing societies to provide guidance and support including helping facilitate energy-efficiency upgrades.
For years, we've worked together with AHMA members to put these energy-efficiency projects into action. We'll dive into how Indigenous housing societies have advocated for their residents by completing different types of projects leading to lower energy bills.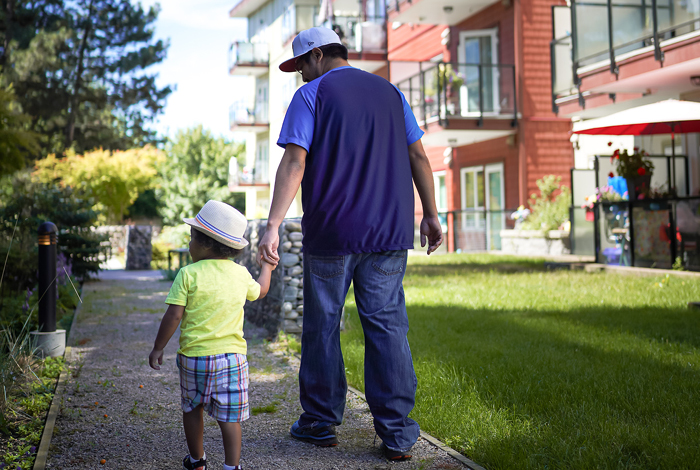 Working together with the Aboriginal Housing Management Association helps provide residents with more comfortable and affordable housing through energy-efficiency upgrades.
Working together with the AHMA
The AHMA is Canada's first For Indigenous, By Indigenous housing authority with a mission to lead and advance the housing rights for all Indigenous Peoples living in British Columbia.
AHMA is composed of 48 members that are Indigenous housing and service providers. They provide culturally safe housing including affordable housing units, homeless shelters, transition homes, supportive housing and assisted living facilities. The association administers funds for almost 10,000 Indigenous individuals and families and manages more than 95 per cent of all Indigenous housing units located off-reserve in the province.
With AHMA providing safe and affordable housing for Indigenous individuals, we've worked together to find opportunities to improve energy efficiency in many of these homes and buildings. This not only helps lower energy bills but can provide additional comfort to the residents living in these buildings. We've also worked to find opportunities that minimize the upfront costs to the society for these upgrades by providing rebates and other funding support.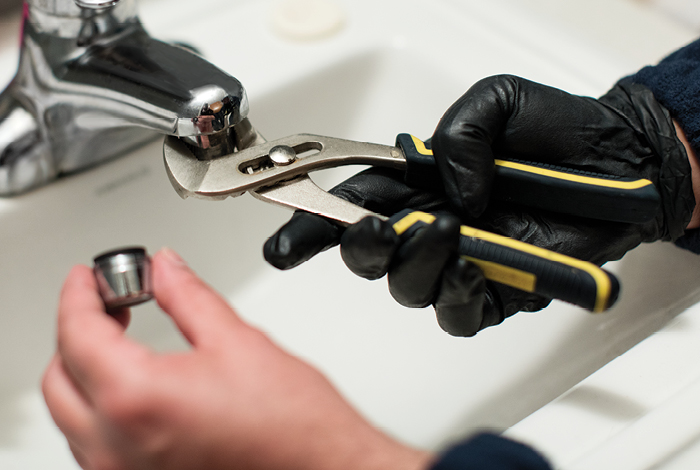 Smaller actions, like adding faucet aerators, can help save on hot water costs by slightly reducing the flow of water. Combined with other energy-efficiency upgrades, it can help save on energy costs.
Starting with the Energy Conservation Assistance Program
Sometimes with energy-efficiency upgrades, it's difficult to know where to start. The Energy Conservation Assistance Program (ECAP) provides a great starting point where participants can receive free energy saving upgrades in their homes.
In two years, AHMA helped their members complete close to 370 program applications leading to the installation of energy-efficiency upgrades across seven societies. Upgrades included installing close to 2,000 LED lights, 345 faucet aerators, 130 water-efficient showerheads and 615 draftproofing upgrades including outlet gaskets, window film and door seals.
After the upgrades were installed, the societies received positive feedback from the residents about how these small improvements made a difference. Participants who take part in the Energy Conservation Assistance Program can save around $100 a year on energy costs—just from having these basic upgrades installed.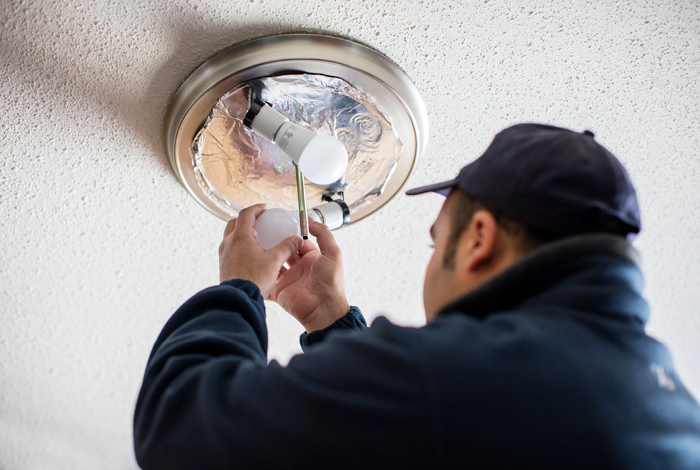 Societies can start their energy efficiency journey by participating in the Energy Conservation Assistance Program and then can even take the next step by looking at other potential upgrades with the support from energy specialists at AHMA.
Taking it a step further
One organization took the next step in their energy efficiency journey. The Dakelh and Quesnel Community Housing Society is an Indigenous non-profit provider that owns and operates 182 units of affordable housing including houses, apartments and townhomes. One of the buildings in need of energy-efficiency upgrades was Milestone Manor, a 31-unit affordable housing building in Quesnel.
Space and water heating can make up a significant portion of energy use and costs for a building. The society looked to find efficiencies with their heating system and in 2020, they installed EndoTherm into their boiler system. EndoTherm is an energy-saving additive for hydronic heating systems and helps the system heat up quicker and stay warmer for longer. This helps reduce the amount of heating cycles needed, putting less strain on the boiler and less energy needed to run the system.
It's important to work together with Indigenous housing societies to understand what building improvements are needed and how we can support them. Even smaller upgrades can lead to energy savings that help keep costs lower for residents, which is key in this sector. Through energy-efficiency upgrades, we can help Indigenous housing providers lower energy costs while lowering emissions, which helps the environment.
Patrick Caraher, energy specialist at AHMA
Bringing in the energy savings
By implementing this one change, the society saw immediate results. Over about six months, the building consumed 137 gigajoules less energy than their normal consumption and reduced their total gas consumption by 12 per cent by adding EndoTherm to their boiler system. Overall, the society is expected to save almost $1,900 a year on gas costs while continuing to lower their greenhouse gas (GHG) emissions.
The Dakelh and Quesnel Community Housing Society received a $400 rebate from us, helping them payback the full cost of adding EndoTherm to their heating system. This shows how even simple actions can lead to energy savings and, in the non-profit housing sector, this is especially important to help keep costs affordable.
In addition, the upfront costs were partly covered by a rebate, and with the energy savings, the society was able to pay off the project.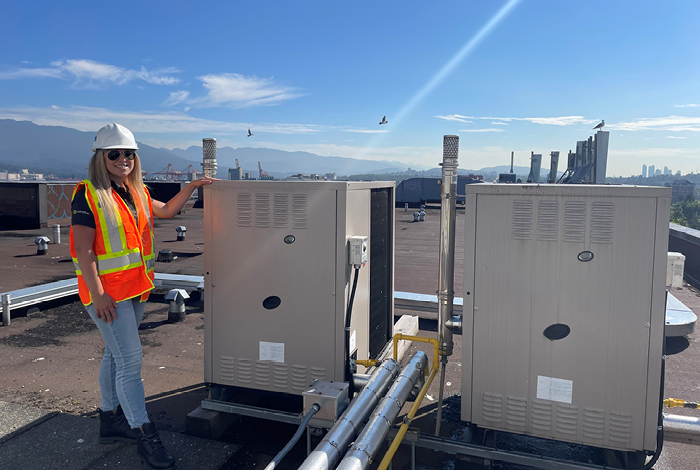 Mila Barbour, program manager of heat pump technologies at FortisBC, stands with two of the gas absorption heat pumps at the Sch'eyk Housing Society in Vancouver's Downtown Eastside.
Innovative technology supporting the affordable housing sector
One organization found another way to lower their energy use while testing a new innovative technology—gas absorption heat pumps. The Sch'eyk Housing Society operates a multi-unit residential building that provides affordable housing to its residents in Vancouver's Downtown Eastside. There was a need to improve their heating systems and we looked for ways to help them reduce costs while lowering GHG emissions.
Back in 2019, we launched a pilot to test gas absorption heat pumps in larger commercial buildings to better understand how the technology performs in real-world settings. These units operate at more than 100 per cent efficiency, which will help organizations reduce energy use and utility costs. This building was one of the sites selected to participate in the pilot and had two gas heat pump units installed to serve the domestic hot water needs of the building.
Recently, we found another way to work together to help further improve the efficiencies of both the domestic hot water and space heating ventilation system. By replacing the domestic hot water boilers and adjusting the gas heat pumps to pre-heat both the water and ventilation heating loads, we were able to help the society drive further energy savings for a total of 19 per cent. Now, we're looking to work together to upgrade the 26-year-old space heating boiler system that provides heating to the occupied tenanted suites.
Working together
We'll be working with the society to install three new gas absorption heat pumps as well as two new high-efficiency boilers. In total, the society received an incentive valued at almost $250,000 from us to install these units, and once operational, they will help the society continue to lower their energy costs.
This system upgrade also shows the ability to lower energy use and GHG emissions while continuing to use gas in the building by using innovative gas heat pump technology. It's important that the upfront costs of these upgrades are attainable for the society, and in this case, they qualified for a large amount in incentives that covered the upfront cost of the new system. This means the society doesn't take on additional costs of the system, so they can continue to provide services and support to their residents.
Keeping affordable housing affordable
Whether completing draftproofing upgrades or installing a new technology, energy efficiency is critical in this sector to help lower energy costs and reduce GHG emissions.
Prioritizing practical and attainable solutions especially in the affordable housing sector is critical to helping keep costs low while making a positive impact for the residents and the environment.
We know there is still more work to be done and we continue to work with AHMA to find ways we can provide guidance to Indigenous affordable housing societies to put energy-efficiency upgrades into action.
Related stories
More about