Stories

FortisBC's climate action partners: meet Jeremy Dresner
July 6, 2022
The climate action partners program works with local governments and organizations throughout BC to help achieve our shared climate action goals. It funds climate action projects, or a dedicated employee, to reduce emissions, improve energy efficiency and foster more affordable energy solutions in their community.

Here's how Jeremy Dresner, senior energy specialist with the Regional District of Okanagan-Similkameen (RDOS) is taking climate action for his community.
Why did you get involved with the climate action partners program?
I was always interested in international affairs. I got degrees in International Relations and Development Studies, and a Master's in Environmental Law from the University of Sussex in the UK. And all through school I was just interested in making the world a better place in the broad, overarching sense.
I remember at my graduation they gave Lord Stern an honorary degree for his work on climate change, and I just remember something clicking. That was how I could use all my education to make an impact in that holistic way I was looking for.
That led me to my first job on the Brighton City Council, which was the best first job for me. It gave me a chance to learn "the nuts and bolts" by working on the small actions that all contribute to the bigger picture. Rather than grand conversations, I was working on upgrading a single piece of equipment and making it more energy efficient. It's small project after small project, but that's the stuff you have to do – it adds up. Looking at individual upgrade projects and understanding how to make them more efficient, affordably, while keeping in mind how they directly impact real people – if everyone does their part then collectively you create a system that facilitates meaningful climate action.

I worked for a solar company before moving to Canada in 2017. I got a job at FortisBC working in conservation and energy management, and that's how I learned about this climate action partners program. It was an opportunity to get back to those roots from my education. My in-laws are in the RDOS as well and when a position opened up, my wife was almost more excited than I was. So I applied and was thrilled to land the role.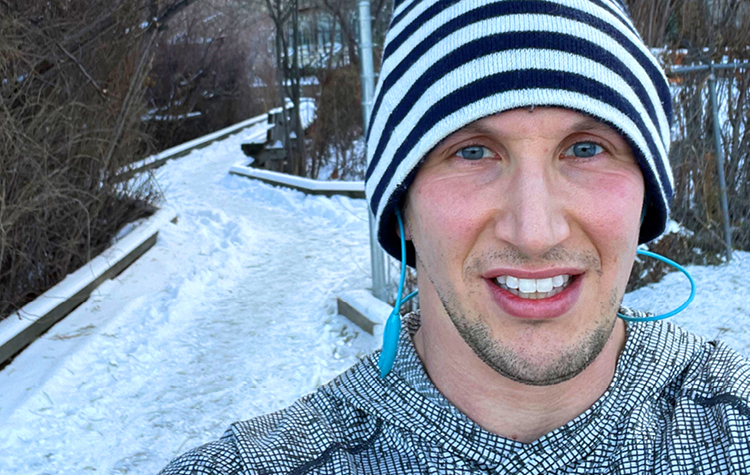 Can you share more about your work as a senior energy specialist?
My role focuses on connecting the needs of municipalities and the region, both on the corporate and community levels, with the emissions reductions and energy efficiency opportunities available. We've received funding from FortisBC as well as provincial and federal sources, and have put it to really good use.
We've done two major custom projects to improve the energy efficiency of a wastewater treatment plant at Okanagan Falls and the Oliver Recreation Centre, a community centre and outdoor pool. We've also assessed the energy use of another 15 commercial buildings and are evaluating our opportunities to improve those buildings.
I've done a lot of work with electric vehicle planning as well. We've introduced GPS devices to monitor our fleets to work out the most logical and pragmatic way to transition fleets to electric vehicles. Also with electric vehicles, we've installed two electric vehicle charging stations in Naramata. We're also looking at a Renewable Natural Gas generation project in the region.
We're working a lot with builders. I've run consultation sessions to work through the BC Energy Step Code, educated builders on airtight building techniques by creating a video, created a home retrofit software pilot and much more.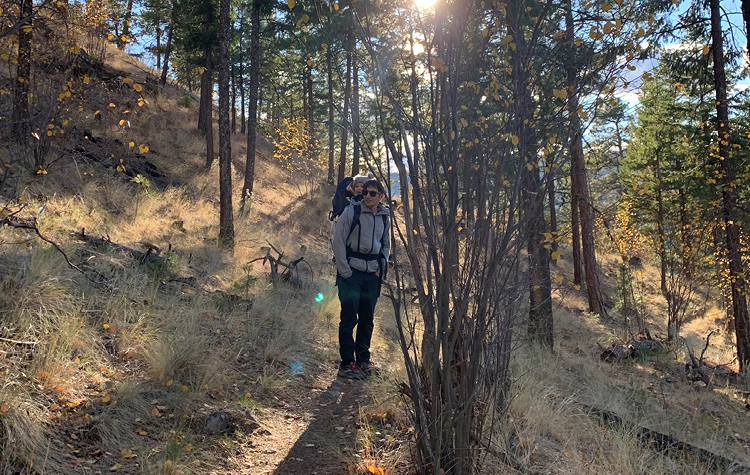 What are the benefits of this work to the RDOS?
We dealt with a lot in this region in 2021—obviously significant wildfires and flooding are two big ones. The community comes together amazingly to help those in need and it has been an honour to do my bit on the Emergency Operations Centre information desk. Also, a lot of our buildings are very old, and not built to current standards. I'm proud to work on making improvements by planning retrofits for these buildings to meet standard.
Everyone understands the importance of urgent climate action, but it has to be pragmatic and affordable. That's what we're doing here, and that's the benefit to the RDOS community.
I'm very, very lucky to live with my wife and young daughter in such a beautiful sunny area, surrounded by biking trails, hiking routes and lakes. This is such a stunning part of the world. In the summer I bike to work, whizzing past deer, wild horses and rabbits, and it doesn't get better than that. I want to help preserve this. And I like to think I am.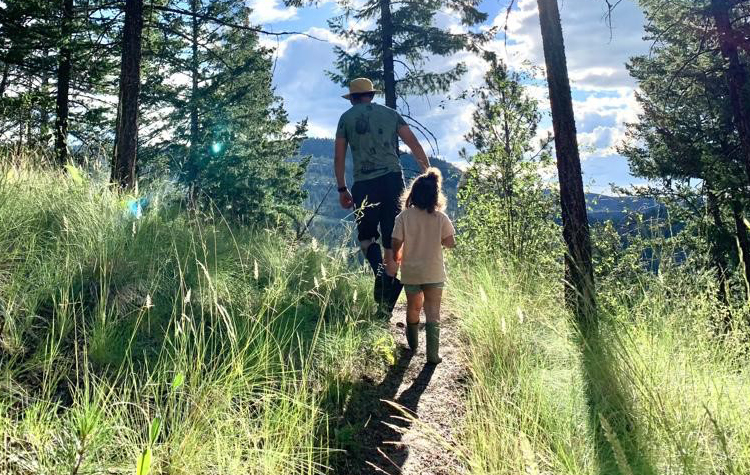 Anything else you'd like to share?
It's a real pleasure doing this work. It's an opportunity for me to give back to the community I now call home. But I'm not doing it alone—I really appreciate the support I have from the community and other colleagues. Collaboration is crucial across industry and the province. Climate action will require a team effort, honest pragmatic discussion, sharing knowledge and maximizing resources.
Connect with us to learn more about being a climate action partner
Our climate action partners are part of a community of like-minded organizations that are working to advance a lower carbon future, through the roles that communities and utilities play as identified in the Province's CleanBC Roadmap. We encourage any local governments and organizations that share these values to connect with our climate action partners team to discuss how we can tackle climate action together.
Related stories
More about