Stories

FortisBC's climate action partners: meet Freya Phillips
April 12, 2022
The climate action partners program works with local governments and organizations throughout BC to help achieve our shared climate action goals. It funds climate action projects, or a dedicated employee, to reduce emissions, improve energy efficiency and foster more affordable energy solutions in their community.
Here's how Freya Phillips, senior energy specialist with the Regional District of Kootenay Boundary (RDKB) is taking climate action for her community.
Why did you get involved with the climate action partners program?
I love nature and the environment, and BC has lots of opportunities to enjoy that. I've lived in a number of places and I fell in love with BC – I always have the mountains at my doorstep and I can never seem to take my skis off in the winter.
I first got involved with climate and energy 25 years ago in Australia, and there were two drivers for my passion. The first was that, back then, we could already see the impacts of climate change. Scientists and experts were already sharing dire warnings and, living in many different countries, I had an international perspective. The second was the high cost for climate action. While we can't afford not to take climate action, we do need to think through the most pragmatic ways to do it. Climate change hits the most vulnerable members of society and small rural communities the hardest, so affordability is key.
Every year, we see the impacts of climate change more and more, on the environment and directly on human beings. Here in the RDKB, we've been hit with flooding, fires, droughts and extreme weather events, even more so in the last five years. We need to act quickly, in a way that ensures equity across communities. We need to increase our resilience and reduce energy costs, and I wanted to do my part.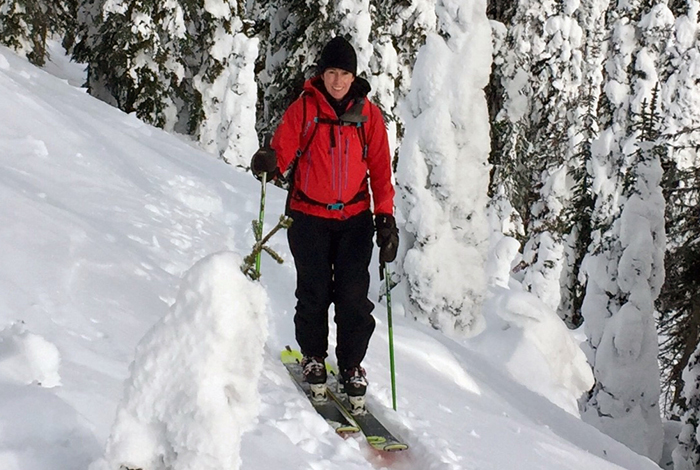 Can you share more about your work as a senior energy specialist?
My role looks at how to reduce emissions within the RDKB through looking at the services we provide to communities, and how we can reduce energy consumption and increase energy efficiency.
One of the philosophies behind the RDKB's corporate position is 'leading by example.' We've purchased a number of electric vehicles and we demonstrate those in smaller communities to encourage adoption. I also managed the RDKB's low carbon fleet project to support replacing gasoline vehicles with electric vehicles. This included conducting an electric vehicle infrastructure study and developing a low carbon fleet management plan. I've worked with colleagues to install electric vehicle charging infrastructure at RDKB offices.
Some other tangible accomplishments – we've assessed energy use in 10 RDKB facilities and I'm evaluating larger energy retrofit projects that I'm confident will reduce emissions greatly in those facilities. Education and engagement is important as well, so we ran an internal climate and energy awareness campaign.
I lead the community and industry engagement efforts surrounding the BC Energy Step Code, and the Build Energy Smart program, which support the building sector in creating more energy-efficient homes.
I'm also in the process of engaging the community in a climate action plan. I want to learn directly from all our different residents, businesses and organizations on what issues are facing them today, what our priorities should be and how we as a local government can support them in moving to a lower carbon, resilient future. This plan is setting the long term vision for our organization.
What are the benefits of this work to the RDKB?
The ultimate goals are education, and improving people's understanding about energy. We're increasing equity and energy access across the community, and reducing emissions. We're making residences safer and buildings more energy efficient. We're trying to reduce barriers in the region for residents to be able to take individual climate action. In our region, we have a high proportion of low income families, and we're directly speaking to them and trying to help them.
For us, we're creating a clearer strategy and framework plan for how we move forward on climate action. And we're making sure the plan is coordinated across the RDKB, bringing together our climate mitigation, adaptation and preparedness teams.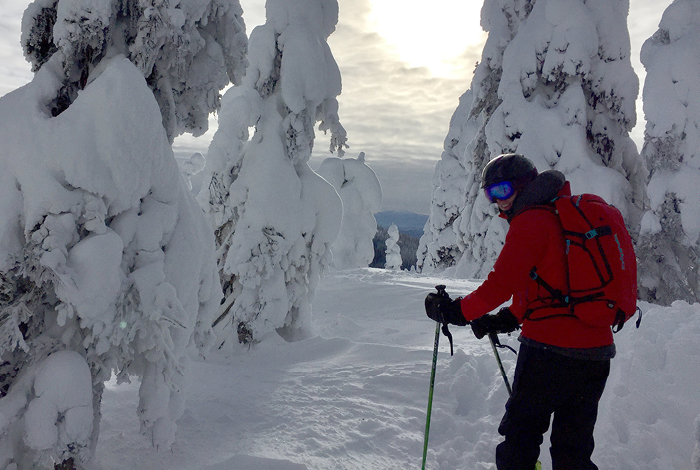 Anything else you'd like to share?
There's an element of personal responsibility as well. We're trying to increase people's education and awareness, and putting tools in place to assist them with understanding climate change and energy, but it's on individual people as well.
It's going to take all of us to pull this off – government, utilities, industry, individual citizens, everyone working together in tandem. It's not just someone else's problem to fix for you – you and I have to individually do our part.
Connect with us to learn more about being a climate action partner
Our climate action partners are part of a community of like-minded organizations that are working to advance a lower carbon future, through the roles that communities and utilities play as identified in the Province's CleanBC Roadmap. We encourage any local governments and organizations that share these values to connect with our climate action partners team to discuss how we can tackle climate action together.
Related stories
More about