Stories

6 things to do this summer to help you save energy all year long
August 1, 2022
Updated May 12, 2023
It's been said that the living is easy in summer but before you go jump in a lake to cool off, check out these energy-saving tips. They may help you live a bit easier all year long, with lower energy costs and a more comfortable home.
Cool it with those hot showers
Taking shorter, or fewer, showers will save on your water heating costs and help conserve your community's water resources, which can sometimes be in short supply at the height of summer. Don't believe it? Consider this: if each member of a four-person household shortened their daily shower by two minutes, they'd save 18,031 litres of water and $691 a year on water heating costs if using a standard natural gas storage tank water heater. FortisBC electricity customers with a standard electric storage tank water heater would save $962 a year on water heating costs.

But there's potential for more hot water savings. If, in addition to shortening showers, a household with FortisBC gas and/or electricity switched out their showerhead to a water-efficient WaterSense® labelled fixture, they could save a total of $1023 a year on natural gas water heating costs, or $1424 a year on electric water heating costs.

Not handy? Don't worry. If you can attach a hose to a hose bib, you can install a showerhead. And we've even got a video to show you how.



Give your pilot light the summer off
Natural gas fireplaces are great for instant warmth when it's cold out. But if you have an older fireplace with a standing, or continuous, pilot light (meaning the pilot is constantly on) you may notice that the heat it emits in the summer is a little uncomfortable. Afterall, a standing pilot light in your fireplace uses between 600 and 1,500 British thermal units per hour and creates that much extra heat. Turning off the fireplace pilot light for the summer can save you anywhere from $22 to $34, or two to three gigajoules (GJ), of natural gas a year.5


Make sure your heating systems are working
Since we don't typically use our space heating systems in the summer, it's a great time to take care of their annual maintenance. This includes gas fireplaces, air source heat pumps, furnaces and boilers. And while you're at it, you might as well get your natural gas water heater or electric heat pump water heater serviced at the same time. A licensed gas contractor or electrician will make sure it's operating safely and efficiently and also clean, inspect and even repair or replace parts if necessary so you won't be cold come winter.


Inspect window caulking on the exterior side
Caulking around window frames on both the interior and exterior side is a good way to help prevent heat loss in a home. In summer you can take advantage of the warm dry weather to inspect and replace (if needed) the caulking around the exterior side of your windows. Remember these tips:
If caulk is dried out, peeling, cracked or moldy, it's time to remove and replace it.
Once you've removed the old caulk, clean the area before applying the new caulk.
Purchase caulk made for exterior applications so it can stand up to all weather conditions.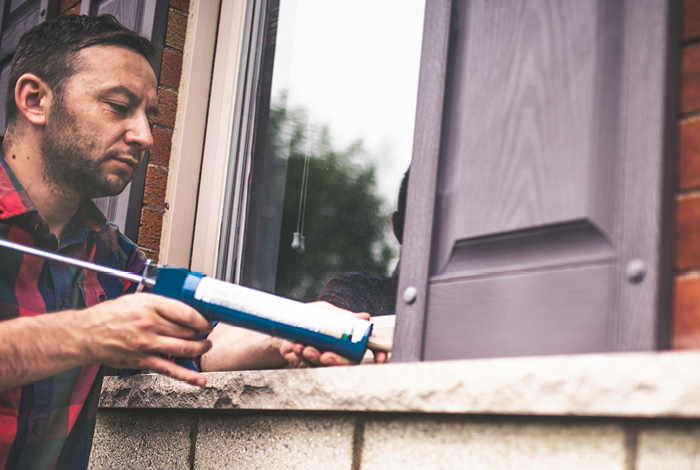 Get in touch with your shady side
To keep cool and help save energy, try these strategies to avoid heating up your home in the heat of the day:
Keep blinds and windows closed during the day to minimize solar heat gain.
Plant a shade tree on the south side of the house (preferably a deciduous tree that will lose its leaves and still let in winter sunlight). Adding awnings or solar shades to your house is another option and you won't have to wait a few years for a tree to grow.
Plan meals that don't heat up the kitchen—opt to barbecue outside or explore no-cook recipes that don't require using the stove or oven.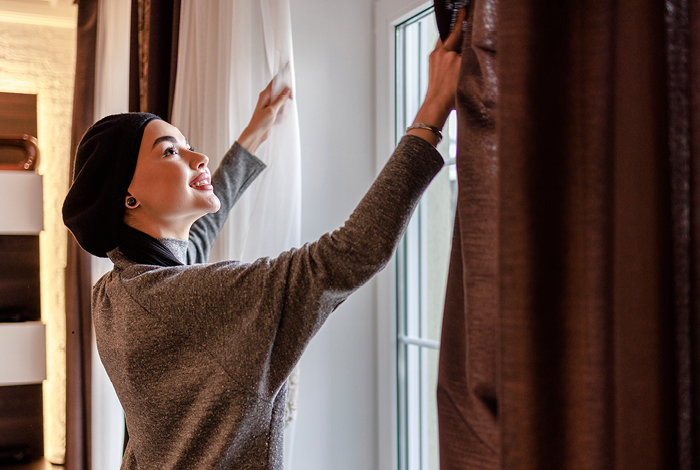 Equalize your payments
While not an energy-saving tip per se, there is a way you can avoid seasonal fluctuations on your bill with our Equal Payment Plan (EPP). By signing up for EPP your anticipated energy bill for the year will be divided into 12 equal payments. Better yet, it starts the month you sign up.
Learn more about EPP
or sign up via
Account Online
.
More energy-saving tips
Did you break a sweat taking care of all that maintenance? Why not take a break with a cold glass of ice tea while checking out all our
energy-saving tips and how-to videos
.
Related stories
More about