Stories

5 stops to charge-up on your EV road trip through the Okanagan
August 3, 2022
Updated April 24, 2023
As more British Columbians continue to adopt electric vehicles, our network of EV charging stations reached a new milestone with over 30,000 charging events this April! With 42 charging stations across the Southern Interior, planning a road trip in your EV has never been easier.
The Okanagan is hard to beat for a BC summer road trip. The views are beautiful, the weather is warm and the local produce is delicious—plus we've got a network of EV charging stations to help you travel with ease across the region. Whether your tastes run towards adventure or relaxation, we've got you covered with our top spots to recharge yourself, and your EV, while you explore.
1. Kelowna
As one of the most visited cities in the Okanagan, Kelowna is a great stop to make on your road trip and there are ample charging options to plug into. With our EV charging station located conveniently outside the Okanagan Heritage Museum, pop in to learn about the history of the city or take a dip in Okanagan Lake at nearby City Park—don't forget to keep a look out for Ogopogo.

As one of our most frequented sites, we have two Direct Charge Fast Charging (DCFC) stations available right downtown. These 50kW charging stations can replenish a battery in most EVs to 80 per cent in approximately 20 minutes to an hour. Remember to practice charging etiquette and move your vehicle from the station once charged while you continue to soak up the sun.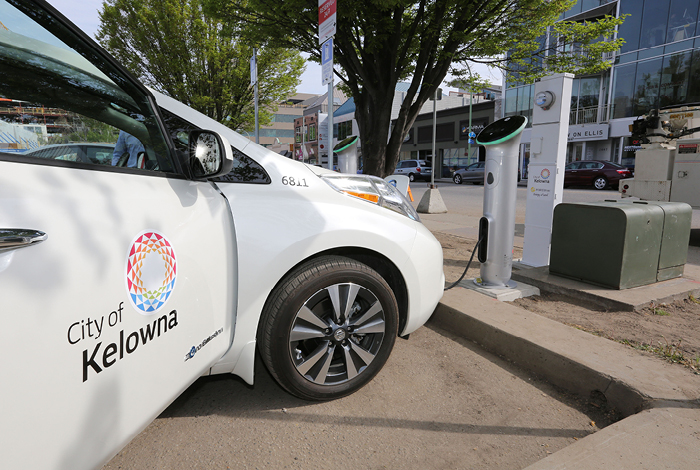 2. Penticton
As one of the few towns in the world located between two lakes, another top pick for summer destinations is Penticton. Whether you're visiting to float down the channel, swim in Okanagan or Skaha Lake or check out the shops and restaurants downtown, there's a lot to enjoy in this summer town.

Home to one of our oldest charging stations, we've doubled up on stations in this hot spot, adding an additional 50kW charger in December 2021 to accommodate one of our busiest locations. Take a break from the sun and check out some of the local boutiques while you plug into our station on Main Street. If you happen to stop by on a Saturday, be sure to hit the streets downtown and check out the vendors from the Penticton Farmer's Market and Downtown Community Market to enjoy some of the delicious local produce, street food, coffee and more.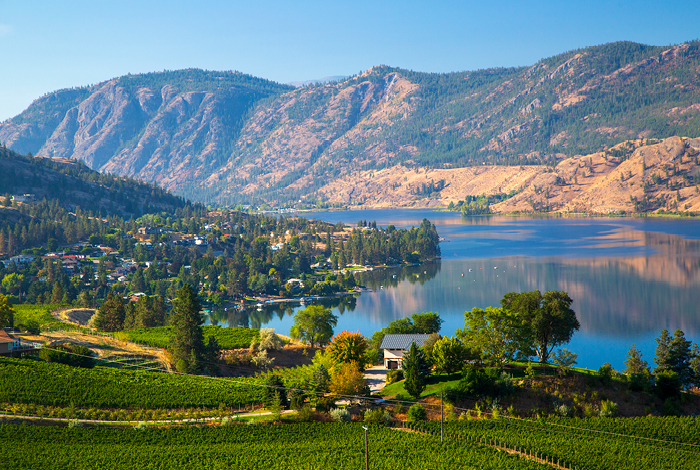 3. Osoyoos
There are plenty of fun activities for the whole family to enjoy in Osoyoos. Stop for ice cream or a game of mini-golf while you charge up next to Rattlesnake Canyon Amusement Park. If relaxing by the pool is more your scene, then you're in luck with Spirit Ridge Lake Resort located within close proximity.

In collaboration with the Osoyoos Indian Band, we opened the first publicly available DC fast-charging EV stations in a First Nation community in BC in 2020. This station features unique artwork, created by the Osoyoos Indian Band Youth Council and designed to represent Chief Salmon, one of the four Food Chiefs integral to the traditions of the Syilx/Okanagan Peoples. The artwork represents the connection between water and the creation of electricity in BC, as well as the importance of respecting the natural environment and being mindful of leaving a positive legacy for future generations.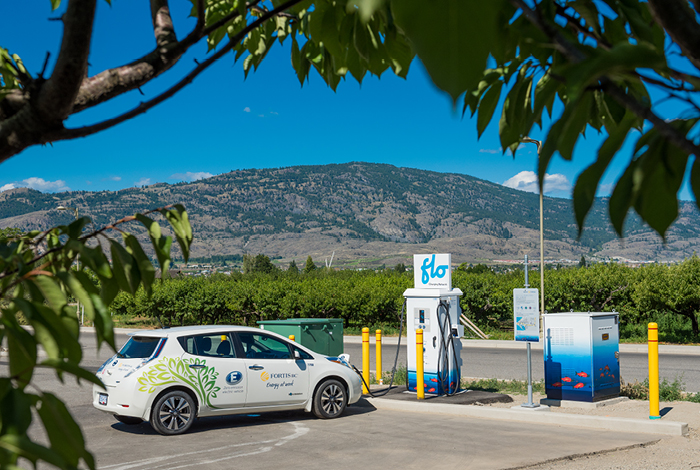 4. Naramata
Whether you're a wine connoisseur or an outdoor enthusiast, the Naramata Bench is a must-stop on any road trip through the Okanagan. With over 40 wineries to visit, numerous parks and beaches and breathtaking views of the Okanagan Valley and Okanagan Lake, there's something for the whole family to enjoy.

Over the past year, we've been expanding our network of charging stations across our electric service territory and have opened three new site locations in the Southern Interior, including Naramata. These newly added station locations were strategically chosen to help ease range anxiety and improve travel across the region.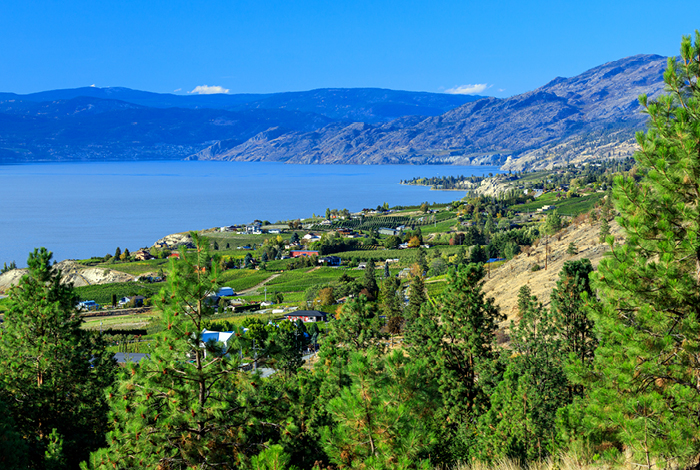 5. Rock Creek
Located just outside of the Okanagan, this hidden gem is sure to be a favourite spot for kids and adults alike. Situated along the along Highway 33, the small community of Rock Creek is known for being in its prime back in the golden days. In fact, in 1859 gold was first discovered in the Kettle River. Today, you can try your hand at gold panning on the river, or if you prefer a little more adventure, then you'll enjoy canoeing or inner tubing down the Kettle River.

Whether you're just passing through, or camping out at one of the many campsites along the river, we have two charging stations, including one of our first higher-powered 100kW DCFC chargers available along Crowsnest Highway so you can power up before continuing on your journey. With these higher-powered fast chargers, most new EVs can charge up to 80 per cent in approximately 20 to 40 minutes.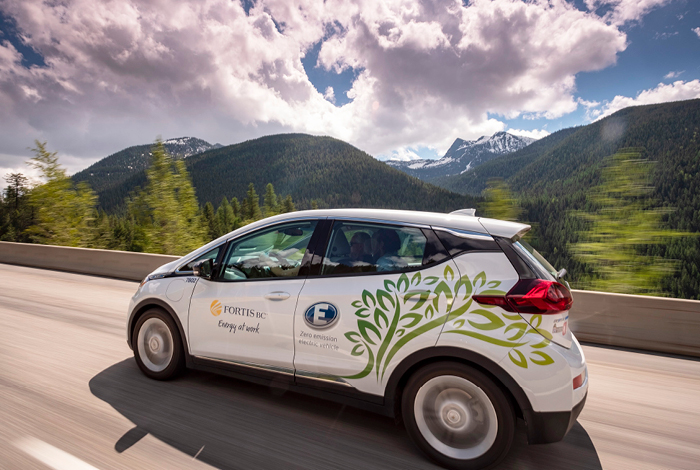 Planning your own EV road trip
With more EVs on the road each year, we're continuing to grow and improve our network of charging stations. After opening our first public charging station in 2018, we reached our first EV milestone in August 2021 with 10,000 charging events across our network. Less than a year later, we doubled that number with 20,000 charging events in July 2022. We continue to see tremendous growth in usage, reaching 30,000 charging events this April.
If you're planning a road trip in your EV this summer, whether it's in the Okanagan or elsewhere, make sure to check out sites like Plugshare and Natural Resources Canada for information on station locations, charger types and charging fees before you hit the road. If you want to charge-up before leaving home, we've got rebates available to help with the purchase and installation of EV charging stations for homes.
Related stories
More about