Stories

Shining a spotlight on Darkwoods: a rare inland temperate rainforest in BC
September 14, 2021
Living in the Pacific Northwest, we're fortunate to be surrounded by some of the world's most beautiful and abundant spaces. We're taking a trip to the southeast corner of British Columbia where a vast inland temperate rainforest spans across the Kootenays. The Nature Conservancy of Canada (NCC) expanded the Darkwoods Conservation area two years ago, which is helping to protect even more wildlife and at risk species.
Let's take a look at this single largest private land conservation project in Canada1, see what they've been up to since the land expansion and how plant and animal species continue to thrive in these areas.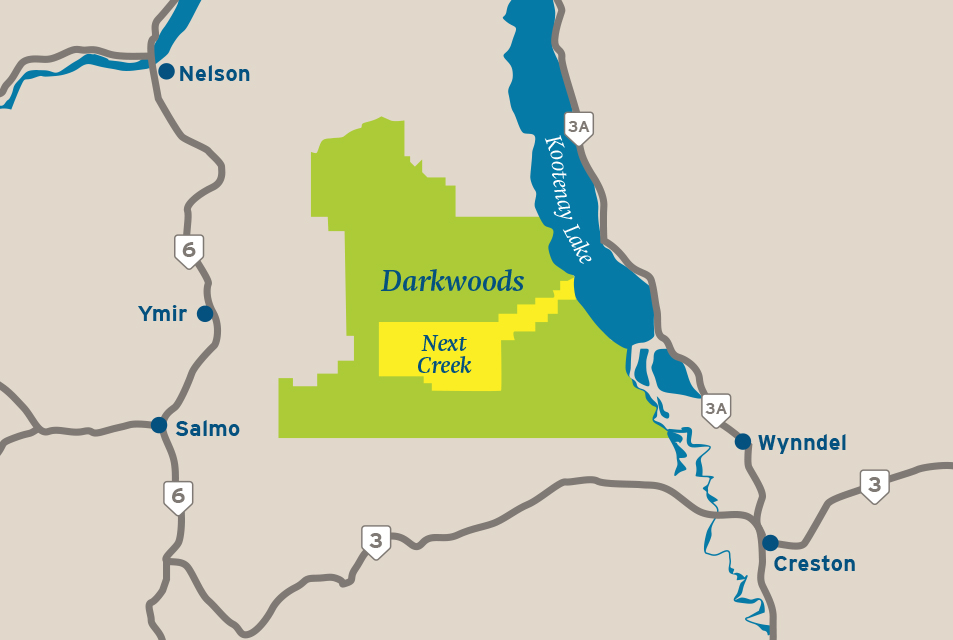 West of the Kootenay River, the Darkwoods Conservation Area is protected by the Nature Conservancy of Canada. In 2019, the NCC acquired the Next Creek watershed lands, helping protect more species in the region.
Darkwoods: a rainforest that hundreds of species call home
Located in the West Kootenays in the traditional territory of the Ktunaxa, Syilx, Sinixt and Secwépemc Peoples, the Darkwoods Conservation Area spans 155,000 acres and contains some of the most unique forests and diverse species in British Columbia. Conservation areas like this play a critical role in providing a space for a wide-range of animals, at risk species, plants and ecosystems to survive and adapt to environmental changes.
The Nature Conservancy of Canada, a leading national non-profit land conservation organization, has protected this land since 2008 and has continually undertaken conservation research to learn more about how to preserve these spaces and help at risk species develop within Darkwoods.
One of the unique features within Darkwoods is the old-growth inland temperate rainforest that can only be found in a handful of places on Earth.2 Within this rare rainforest you'll find many diverse trees that are more than a century old. One of the most interesting attributes of Darkwoods is that this rainforest, also known as a "snow forest," receives much of its water from snow, making it biologically unique.
Scientists continue to perform research within Darkwoods and so far have confirmed 39 species at risk living in the region. Some of these species include wolverine, grizzly bears and the western screech owl. As a protected conservation area, Darkwoods allows all wildlife, endangered or not, to roam freely throughout the meadows, old-growth forests, valleys, creeks and lakefront lands.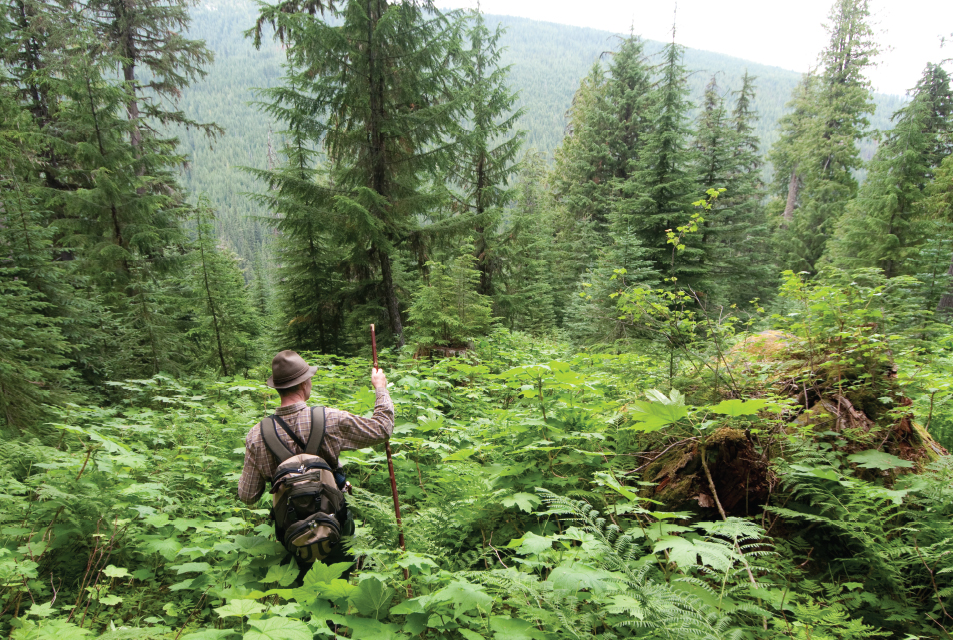 An amazing, lush inland temperate rainforest is located here in BC and conservation efforts are in place to preserve this area for years to come.
Photo credit: Bruce Kirkby
Protecting this conservation area is a priority
It's a combination of many attributes that make this conservation area so special and is why it's also important to protect it. With varying landscapes, Darkwoods allows animals and plants to adapt to the changing climate as they will be able to migrate to different elevations and areas on the property.
Darkwoods helps preserve freshwater systems within the South Selkirk Mountains and connects to 17 watersheds, which are areas of land that collect precipitation that flows into numerous streams and drain into numerous streams and more than 120 lakes on the property. These streams and lakes provide fresh drinking water for animals and habitats for birds, insects, amphibians and fish.
The dense forests that allow wildlife to thrive also capture and store an enormous amount of carbon in the soil and trees. According to NCC, it is estimated that more than two million tonnes of carbon are stored in Darkwoods, which is the equivalent annual carbon footprint of more than 500,000 Canadians.3 Protecting conservation areas like this provides a natural solution for storing excess carbon that we produce.
While we know a fair amount about Darkwoods, there's still more we can learn as there are many unique ecosystems to study which continue to evolve over time. Conservation-managed landscapes play a critical role in building resiliency within these local ecosystems in the face of a changing climate.
Alexa Class Freeman, development officer, major gifts, BC Region, NCC, reflects on how important it's been to be able to conduct research on Darkwoods.
"We continue to learn about Darkwoods as we study and identify the ecosystems and species at risk that rely on these lands and waters. We base our management plans on key learnings from the field, including working with researchers to guide our management planning and conservation action. It's inspiring to witness our work in progress here in BC, the most biodiverse province in Canada. We have the invaluable opportunity to preserve our spectacular BC natural heritage and the wildlife adapted to this landscape."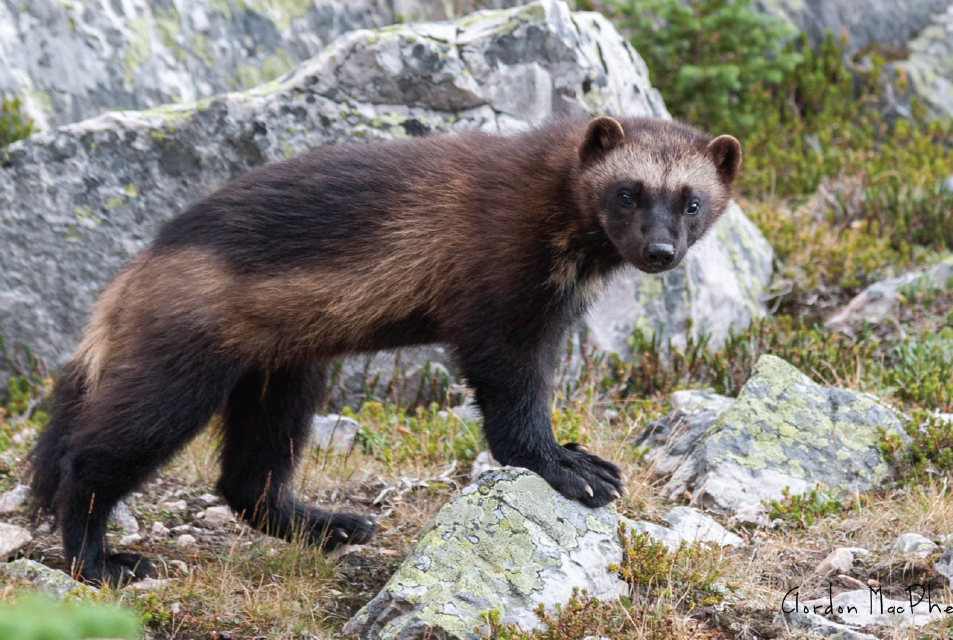 There are many species living in Darkwoods including wolverines, as pictured here, that are able to roam free and flourish in their natural habitat.
Photo credit: Gordon MacPherson
A two year update since the Darkwoods land expansion
In June 2019, the NCC announced the land acquisition of the Next Creek watershed, a 19,500-acre tract of land sitting in the middle of Darkwoods that originally wasn't part of the their conservation efforts and programs. The land acquisition was important because it ensured the permanent protection of this property and the continued preservation of the surrounding Darkwoods Conservation Area. In total, NCC raised close to $20 million to acquire the Next Creek watershed lands and, through our community investment program, we provided a donation to help them reach their goal.
Janet Devaney, senior manager, community and Indigenous initiatives, FortisBC, leads the community investment program that is helping to support communities across the province through four investment branches: safety, education, environment and Indigenous initiatives.
"It was a wonderful experience to support NCC's vision of completing this section of Darkwoods. Through this partnership, we learned more about the work and research they are performing to help protect important ecological areas in BC and across Canada for years to come."
Today, the Next Creek watershed is connecting wildlife together from other areas of Darkwoods so they have even more space to roam free. Since the land acquisition, NCC completed an ecological baseline for the area to get a better understanding of the varieties and distribution of local animal and plant communities so they could develop strategic restoration plans. They are also working with the provincial government to deploy a network of 12 wildlife cameras, with one being located in Next Creek, to help monitor the occupancy of larger mammals in the area like grizzly bears, mountain goats, elk and wolverines.
With more than 155,000 acres of ecosystems and landscapes that channel, store and filter water, it's necessary to learn more about the water quality on Darkwoods and Next Creek to measure the overall vitality of the ecosystem. The Nature Conservancy of Canada is working to launch a water quality monitoring program by setting up a series of 12 water quality monitoring stations, four of them located in Next Creek. This research will help NCC better understand water flow, temperature and the small microorganisms living in these waters.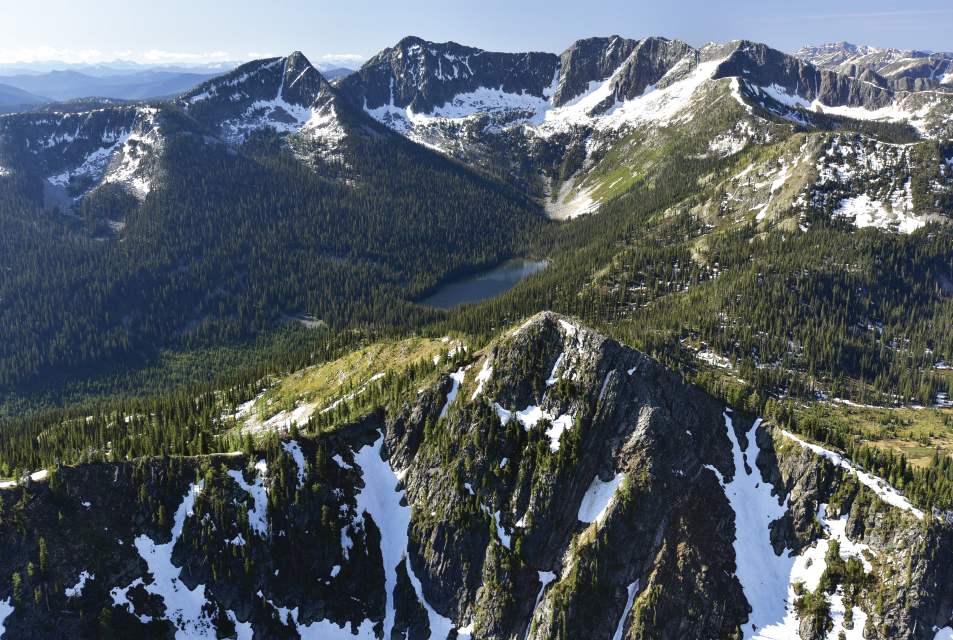 Located right in the heart of Darkwoods, the Next Creek watershed is the most recent tract of land to be acquired by NCC.
Photo credit: Steve Ogle
Protecting the environment today for a better tomorrow
We look forward to the opportunity to work together again with NCC, which is doing a tremendous job at protecting BC's beautiful spaces. In our 2020 Corporate and Sustainability Report, we've highlighted some of the recent ways we're helping protect the environment including our 30BY30 greenhouse gas emissions reduction target and investing in local initiatives, like this one, close to home.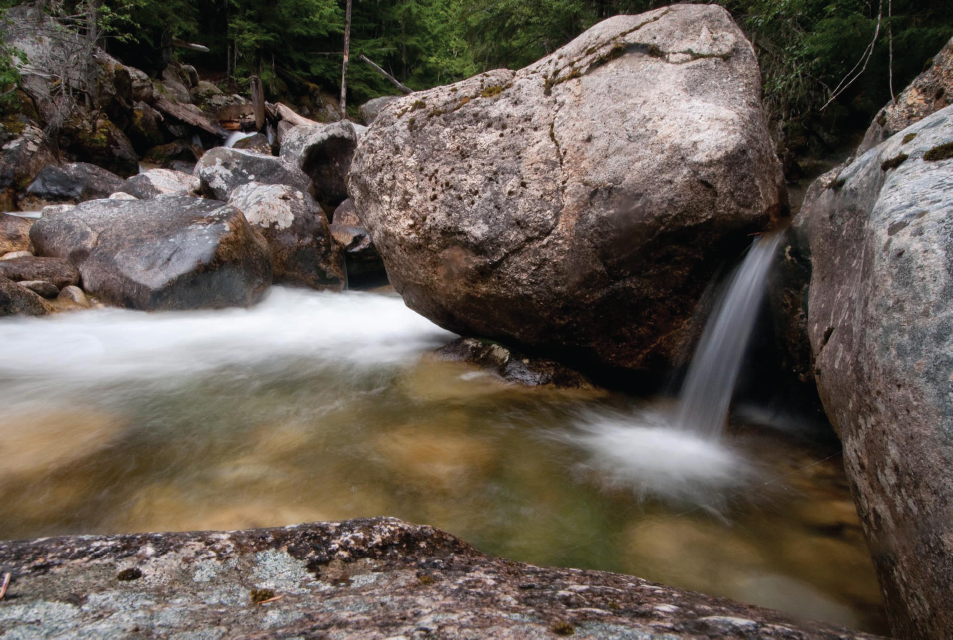 Through our community investment program, we look for opportunities to invest in environmental initiatives close to home that preserve BC's most beautiful spaces.
Photo credit: Bruce Kirkby and the NCC
Related stories
More about