Stories

How a new fireplace can keep you warm and lower your energy bills
November 30, 2020
A natural gas fireplace keeps your family warm and cosy on a cool winter day, while providing a beautiful ambiance in your home. But it could be time to replace that old, inefficient fireplace that may be costing you more money and producing more emissions than a newer model would.
Here are some things to consider if it's time to upgrade to a high-efficiency natural gas fireplace.
The drawbacks of an inefficient fireplace
Older fireplaces, especially wood burning ones, draw warm air from inside the home and use it to create heat. This process, where oxygen reacts with an energy source and gives off heat, is known as combustion. Once this process is complete, the exhaust is vented outside through the chimney. Using the air inside the home for this process creates an inefficient cycle where warm air is continually drawn out of the home at the same time you're using energy to heat it. So depending on what fireplace you currently have, it could be using excessive energy.
Instead, consider installing a direct vented fireplace. These units draw air from outside of your home and use it to create heat, ensuring the heat in your home stays there. It's important to make sure a Technical Safety BC licensed natural gas contractor installs one of these units and they must properly seal the vent to ensure cool air does not enter into your home. Direct vented models also tend to be more efficient than other fireplaces as they convert most of the fuel used into usable heat.
Using less energy reduces your household emissions
By using energy more efficiently, you'll be able to reduce your monthly energy bills as well as the amount of greenhouse gas (GHG) emissions from your home. We're encouraging customers to use less energy wherever possible, working towards our 30BY30 target to reduce our customers' emissions by 30 per cent by 2030.
Look for the EnerChoice logo®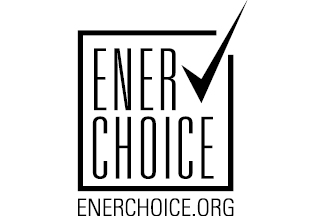 If you're upgrading to a high-efficiency fireplace look for models that have the EnerChoice® logo. Did you know there is actually no ENERGY STAR rating system for natural gas fireplaces? Instead, manufactures created the EnerChoice designation to identify the most energy-efficient models. Fireplaces must have an efficiency rating of 62.4 per cent or higher to be considered EnerChoice.
To help cover a portion of the upfront costs of upgrading to high-efficiency appliances, we offer rebates on the highest efficiency models (not all EnerChoice fireplaces qualify). We've seen many British Columbians take advantage of our natural gas fireplace rebate program—last year we gave out more than 6,700 rebates for energy-efficient fireplaces.
Energy-saving features to look for
It's important to look for models that have energy-saving features:
Programmable: Some models can be programmed to turn on and off at specific times, or better yet, you can program them to maintain certain temperatures at different times of the day.
Fan: If your fireplace is in a large open room, it's a good idea to look into getting a fireplace with a fan. This will help distribute the heat from the fireplace further into the room, limiting the amount of time you need to run your furnace.
Automatic ignition: Some energy-efficient fireplaces don't have a pilot light. Instead, they have an automatic electronic ignition system so when you're not using your fireplace, the pilot light isn't left on.
Tip: If you're using your fireplace to heat the space you and your family are using, you can turn down the temperature on your furnace. By doing this, you're able to control the temperature in the spaces you're not living in— this is an effective way to lower energy use and reduce household GHG emissions.
Learn more about what to look for when purchasing a natural gas fireplace.
We've got fireplace rebates!
To qualify for a natural gas fireplace rebate:
You must be a FortisBC residential natural gas customer.
Choose a fireplace from our list of qualifying models. A note that only interior installations are eligible for a rebate.
Have your fireplace installed by a Technical Safety BC licensed gas contractor. To find a qualified licensed natural gas contractor in your area, use our online directory.
All applications must be submitted within six months of the invoice date.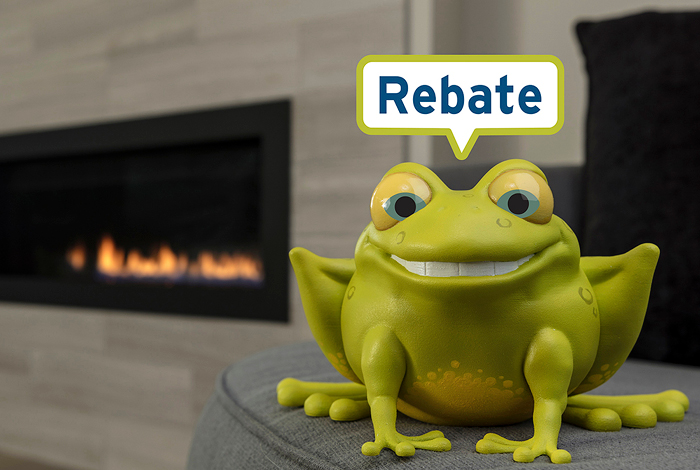 Related stories
More about