Stories

7 ways to help you manage winter energy bills
January 12, 2021
Updated December 5, 2022
Cold temperatures and snowy conditions mean we're officially in heating season. Energy use increases for most BC households during winter months because as temperatures drop, our heating systems work harder to help keep us warm.

Using more energy can lead to higher monthly bills, but we have some tips to help you manage your use even on the coldest days.
1. Understand your energy use
Every household uses energy differently, so take the first step and learn how your home uses it. By doing this, you'll be able to choose energy efficiency upgrades for targeted areas. Typically, we see the highest energy use around mid-January so it's a good time to check in on how much energy you're using and use the tips below to help you lower it.
If you're an electricity customer, we have online tools to help you track how much electricity you're using at different times throughout the day. Our gas and electricity customers can also use My energy use, through Account Online, to create customized action plans to help lower your winter energy use.
Other reasons your bill may be high can include the use of portable heaters and other additional appliances, in addition to poor insulation and having more people at home during the day. See why your gas bill might be high and why your electricity bill may be high.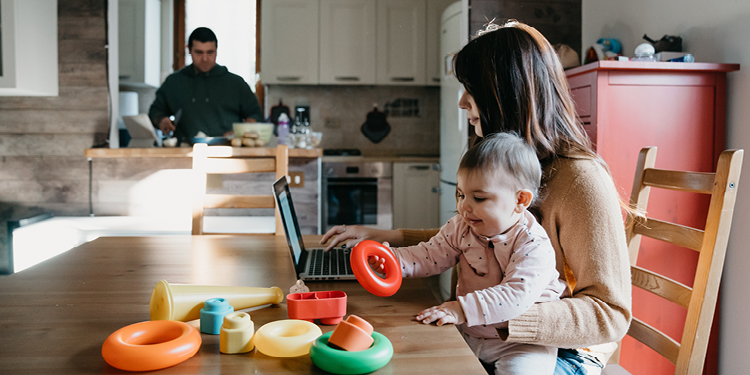 2. Reduce air leaks and drafts
Any heat loss is money loss, and let's face it, you don't want to be paying to heat the outdoors. Windows and doors can be big culprits to letting the cold winter air into your home while also letting the heat escape. When this happens, it prompts your heating system to turn on more often to keep your home at a comfortable temperature.
A simple, effective and relatively inexpensive way to help reduce these leaks is to use caulking and weather stripping to seal these gaps and cracks. Both of these materials can be found at your local hardware store. Use caulking around window and door trims as well as around inoperable window frames. Weather stripping can be used on exterior door and window openings between the door or window and the frame.
Our electricity customers could even qualify for retail rebates on products that can help save electricity, water and heat. Electricity and gas customers with qualifying incomes can participate in a free energy evaluation and apply for a free Energy Saving Kit filled with helpful draftproofing items.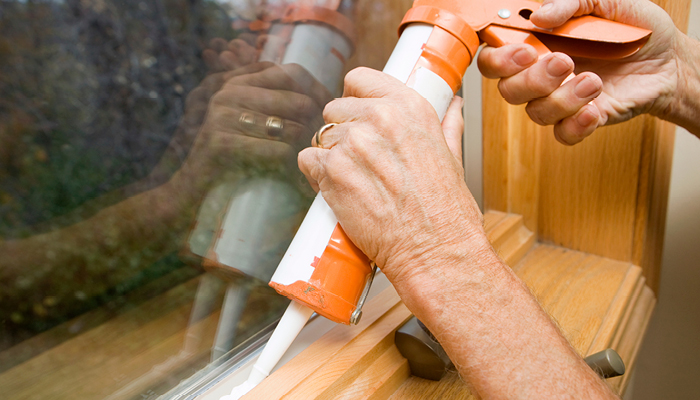 3. Heat only the rooms you're using
Maybe you have a storage room in your basement or a guest room that's not being used, so why pay to heat these areas? You can quickly fix this by closing the doors and vents or turning down the thermostat for baseboard heaters in these unoccupied rooms.
If you have a gas fireplace in a living space where your whole family is hanging out, you can turn this on and turn down the thermostat for your furnace. This is called "zone heating" and it can help you reduce heating costs by only using heat where needed.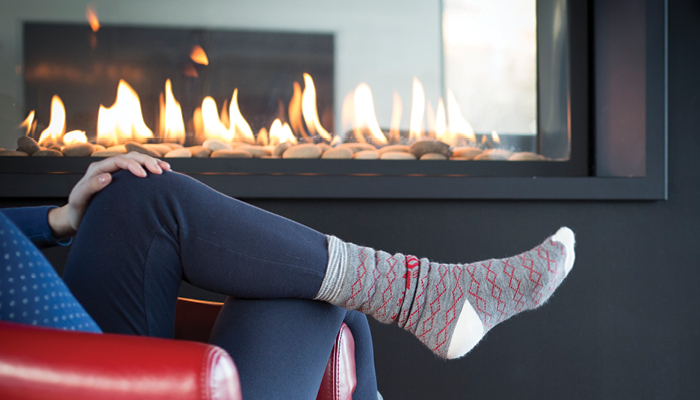 4. Use a programmable or connected thermostat
At one time or another we've all left the house and then remembered that we left the thermostat cranked up to 20 degrees when no one is home, so installing and using a programmable or connected thermostat can help you save on your energy bills. Set it to 17 degrees Celsius when out or asleep, and 20 degrees Celsius when home and awake.
Connected thermostats are a great way to manage your winter energy use with your smartphone when you're on the go. The added benefit of these thermostats is that it learns your habits and automatically adjusts to energy-saving temperatures at appropriate times.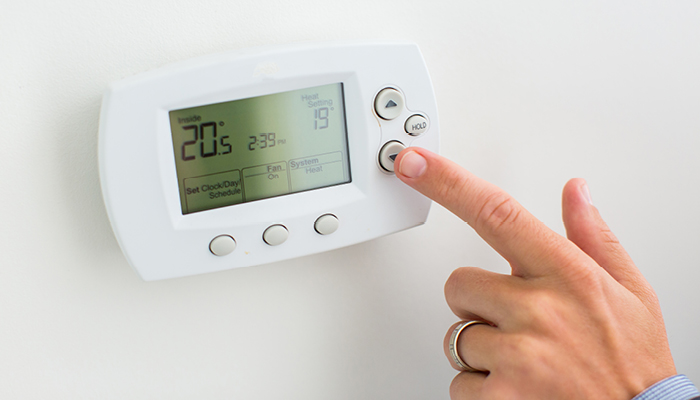 5. Set up an equal payment plan
You probably experience a higher than average bill in the winter and a lower than average bill in the summer, so to avoid these seasonal fluctuations you can set up an equal payment plan. Costs are averaged out over 12 months so you're paying roughly the same amount every month.
6. Make energy-efficiency upgrades
Nothing lasts forever—all the equipment in our homes will need to be replaced eventually. And especially if you have an older home, you might want to consider upgrading to high-efficiency models. On the low-cost end, installing LED lightbulbs can help reduce electricity use.
Replacing your gas furnace is a much bigger investment, but a high-efficiency model can save you a lot of energy—and money, year over year. Adding more insulation to your home can further reduce heat loss, making it more comfortable on cold winter days.
To help lower your renovation budget, we offer rebates on high-efficiency gas and electric appliances and equipment as well as insulation and windows. Customers with qualifying incomes can apply for gas water heater rebates and furnace and boiler rebates. Before you undertake any upgrades, check out the eligibility requirements for the rebate you're applying for. We even offer no-cost programs for customers with qualifying incomes.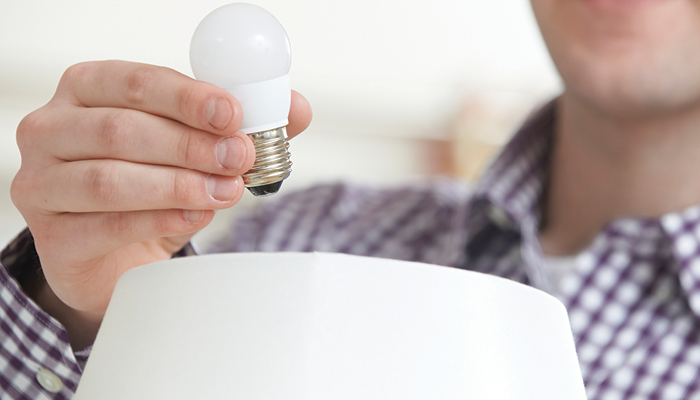 7. Have your appliances serviced regularly
Regular maintenance, like annual furnace service by a licensed gas contractor as well as occasional attention like changing filters, can help keep appliances operating at their best – safely and efficiently.
Year-round benefits
Making high-efficiency upgrades and taking all of these steps will help you manage not only your winter energy use but summer use too, leading to continuous year round savings.
We've got even more energy-saving tips and how-to videos, so you can find ways to reduce your energy use that work for you.
Related stories
More about