Stories

3 ways to get to know Indigenous culture and why it's a great idea
June 17, 2020
Updated June 1, 2022
June is National Indigenous History Month, a time for all Canadians to learn about and celebrate the cultures and histories of First Nations, Métis and Inuit. Interested, but not sure where or how to start? We reached out to a few FortisBC employees who have strong relationships with Indigenous communities with some great recommendations to share.
1. Exploring content from your local Nation
When the BC Elders Gathering in Duncan opened in 2018, in the Hul'qumi'num language of the Coast Salish people, Carmen Driechel, community and Indigenous relations manager, was moved when her non-Indigenous son was able to provide her with a basic translation.
His learning was the result of Scia'new First Nation Elders generously sharing their time and knowledge at local schools with both the Indigenous and non-Indigenous youth. This important work builds trust and familiarity, deepens respect and increases understanding.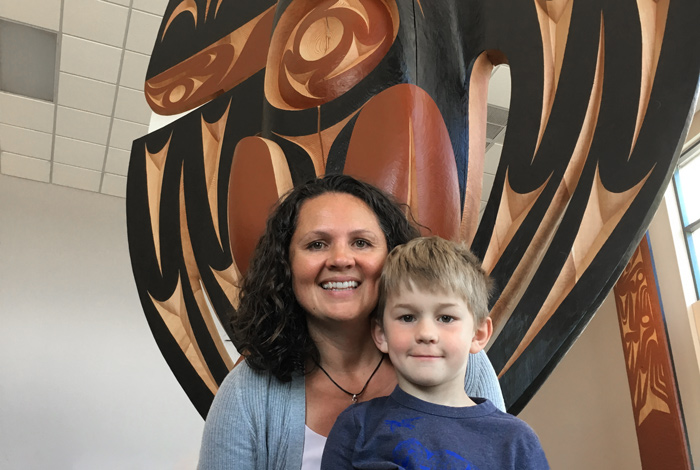 Here, Carmen and Joshua stand in front of yuxwule' or the Welcome Figure by Stz'uminus artist John Marston at Ladysmith Secondary School.
For eight years, Carmen has been working on behalf of FortisBC to build relationships with Indigenous communities on Vancouver Island, engaging Nations with the work that takes place within their Territories and working to build greater understanding and meaningful connections. For her, building greater awareness is the foundation to stronger communities for everyone.
"There's an incredible amount of understanding and listening that needs to happen. Many Nations have great websites that explain their unique history and culture; it's also a good way to better understand what's important to each community."
She recommends following public-facing Facebook groups and the social media feeds of local Nations and community leaders.

Helpful websites
2. Experience Indigenous culture first hand

Tom Charlie, crew leader, is a member of the Cowichan Tribe, a proud grandpa of five and a 22-year veteran of FortisBC's gas operations in Nanaimo. While his day job is maintaining the safety of the gas system, his real work involves preserving his culture for future generations so that everyone feels safe and valued.
For Tom, getting to know the Indigenous culture in your community is a gateway for patience and understanding. He writes:
"I am grateful to be here at FortisBC. I really enjoy my job and the people I work with. I am maybe only one of two Indigenous men that I know to be working in construction. Very happy to see Fortis reaching out to our People and non Indigenous people. A big step in all people becoming one. We should live, work, walk and play together as one. Alot of very sensitive subjects still need to be addressed. Its NOT GOING to happen over night. I really encourage my colleagues to watch the training provided by Fortis. A very big step in the right direction. Well done Fortis. Attend a pow wow or other cultural activities. Most of all please be patient and more understanding. It's been a tough go for our people. We have a long way to go."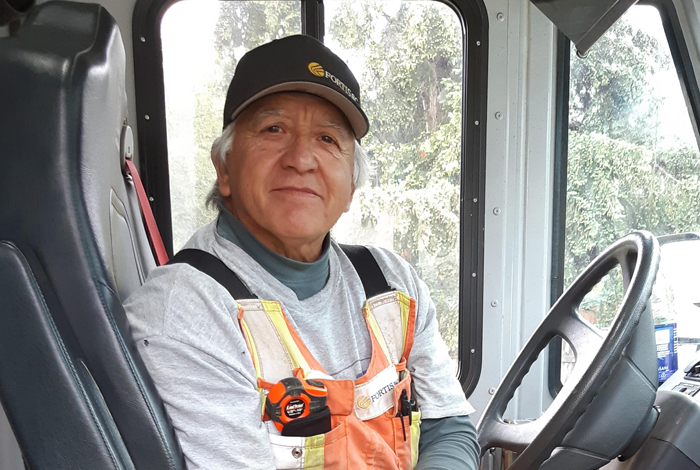 Tom Charlie, crew leader, recommends attending cultural events like pow wows or other cultural events.
Activities
Virtual experiences
3. Reading books, watching movies and exploring creative content

What's the number one reason to learn about Indigenous history and cultures?
"It's fascinating," said Bruce Falstead, Indigenous initiatives manager. "Do it for your own enjoyment — people travel from around the world to see what we have in our own backyard. So much is still intact."
Like Carmen, he works closely with Indigenous communities on behalf of FortisBC to make sure the work done in their communities meets their expectations and provides opportunities for their members. He's worked in this field for 30 years and was instrumental in developing FortisBC's Statement of Indigenous Principles. He's pleased with the progress in recent years but sees much more needs to be done.
"But don't let any of the issues cloud your enjoyment; it's a wonderful rich history."
A history buff at heart, he started exploring his own Métis background after reading the books of Peter C. Newman, famous Canadian editor for Maclean's Magazine.
"Reading his books really got me thinking."
He also highly recommends the APTN television series First Contact where six Canadians go on a 28- day journey intended to challenge their beliefs and shed a light on the true Indigenous experience.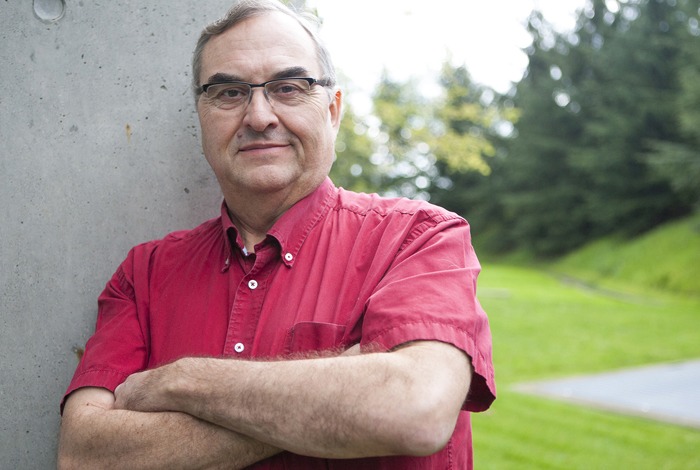 Bruce Falstead, Indigenous initiatives manager, recommends exploring books, TV and film.
Bruce encourages people to explore the many works of fiction and non-fiction that reflect a history as adventurous, romantic and heroic as the much-celebrated history of our southern neighbours.
Books
TV and film
Podcasts
Our approach to honouring Indigenous People, communities and culture
FortisBC is committed to building relationships that are mutually beneficial. Part of our work to achieve this comes from our strategic goals, initiatives, policies and guidelines. The commitments we've made stem from guidance from Indigenous Peoples and communities. We know we still have a lot to learn, and we are honoured when we are made aware of other views, perspectives, cultures, histories and experiences. When Indigenous Peoples take the time to share with us, we know that it's a privilege, and ensure the guidance and teachings are treated with the care and respect they deserve. Our success is only possible by the generosity of others who help us be better and do better.
At FortisBC, we believe in active and meaningful relationships with Indigenous Peoples and communities. Our gas and electricity infrastructure crosses more than 150 Traditional Territories and our company provides service to 58 First Nation communities. As a CCAB Progressive Aboriginal Relations (PAR) Committed member, we strive for continuous improvement in leadership actions, business development, employment and community relationships. Learn more about how we partner with Indigenous communities.
Related stories
More about