Stories

Partnering on a project with a bright future
June 21, 2018
Updated February 24, 2022
The opportunity to partner with the Upper Nicola Band (UNB) and Okanagan Nation Alliance (ONA) on an innovative solar generation project was one that the team at FortisBC could not pass up—and one that the company hopes demonstrates a commitment to strong relationships with Indigenous communities as well as our expertise in solar energy.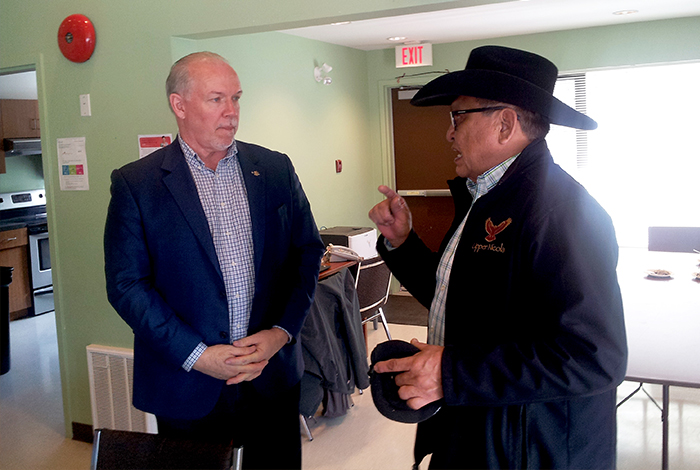 The solar project is unique in the province—the result of an accommodation agreement between the Upper Nicola Band, the Okanagan Nation and BC Hydro in which BC Hydro will purchase renewable power from the project.
In November 2015, the Upper Nicola Band and Okanagan Nation Alliance asked industry for proposals to partner with them on a 15-megawatt clean energy project. They received numerous proposals and on August 2016 chose to partner with FortisBC on a solar project. The 15 MW solar project would produce enough electricity to supply power to almost 5,000 homes, and would be the largest solar farm in Western Canada.
"Upper Nicola is very excited to be working with BC Hydro and FortisBC on this leading edge project," said Daniel Manuel, Project Manager for Upper Nicola Holdings Limited Partnership, the Upper Nicola Band's economic development company. "It demonstrates our strong commitment to a clean and sustainable environment that has been our practice for thousands of years."
This is a community-led project and FortisBC is providing support to the band as they move this project forward. The Upper Nicola Band approved the use of their reserve lands via a community referendum earlier this year. FortisBC will partner with the Upper Nicola Band and Okanagan Nation Alliance on the non-regulated project that will sell electricity to BC Hydro.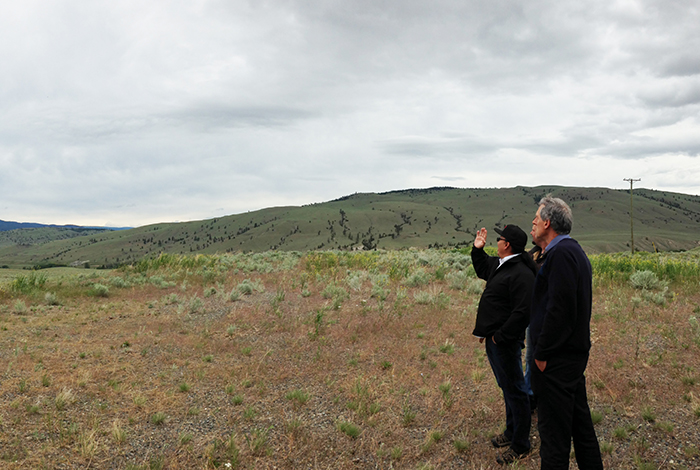 Dan Manuel and Peter Hilton from the Upper Nicola Band Development Corporation walk the site of the proposed solar farm.
"Time is not the driver here; quality is," said Grant Bierlmeier, Director of Business Development for FortisBC Alternative Energy Services. "It is crucial to get every step right as the project needs to be a beneficial exercise for the Upper Nicola Band and Okanagan Nation Alliance. Working with Fortis needs to be a positive experience."
For FortisBC, the significance of this partnership is a demonstration of how we can strengthen relationships between business and Indigenous communities in a true partnership where both parties benefit.
"This partnership was developed with the purpose of profiting together, in a manner that is in harmony with the values of the Upper Nicola Band for use of their land," said Bierlmeier.
Related stories
More about