Natural gas metering for secondary suites

Both landlords and tenants love the comfort, convenience and value of natural gas appliances, but they don't want to subsidize each other's natural gas use. With suite metering, they won't have to.

Suite metering gives landlords and tenants control over their own energy usage, in addition to the significant cost advantage of natural gas over electricity. For basement suites, the second meter is installed next to the first meter. For laneway and garden suites, the meter can be installed next to the suite.
Single meter vs. suite metering: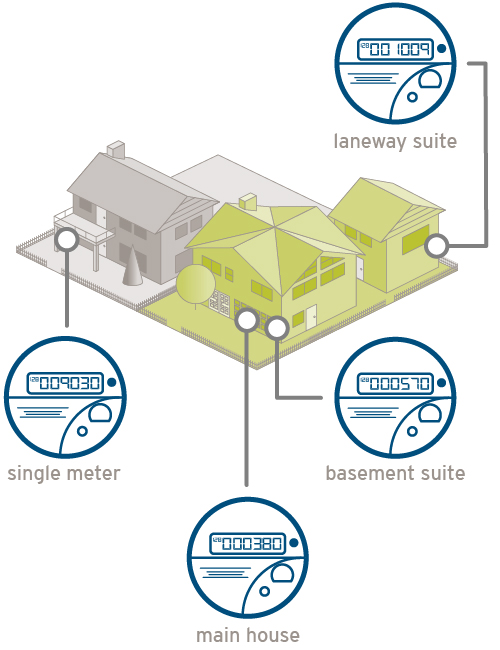 The advantages of natural gas and secondary suite metering
A second meter is only $15, and allows you to:
Receive separate bills. Separate meters mean no negotiating payments with your tenants (or neighbours) each month.
Enjoy independent space and water heating.
Heat the coldest areas of your home more effectively. Heating basement and ground floors with efficient natural gas appliances increases comfort and can lower bills.
Ready to save?
Now, with suite metering, homeowners, landlords and tenants can have the comfort and energy independence they desire.
To get started, or get more information, email us at [email protected].