School programs

Our school programs are delivered together with BC teachers, FortisBC employees and external organizations such as the BC Lions. Our classroom-ready materials help teach students, from kindergarten to high school, about how to be safe around energy and ways to conserve it.
Energy Leaders
At this time Energy Leaders is temporarily unavailable as we finalize the annual review of our materials to ensure they provide relevant and balanced information.
Energy is Awesome!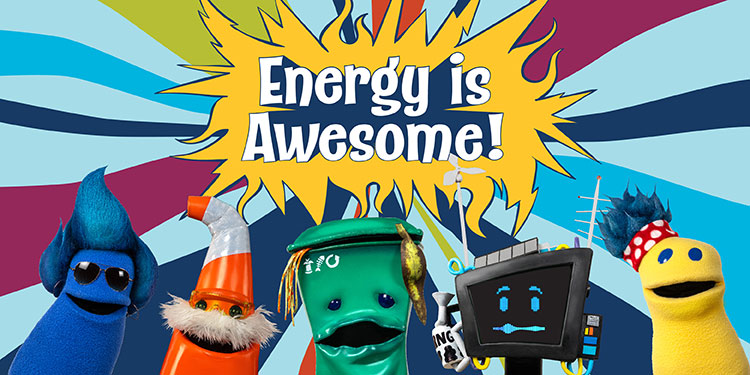 Invite Curious Cate and her friends to virtually visit your classroom for a fun-filled interactive presentation. BC curriculum-connected topics for grades two to five students include sources of energy, energy conservation and safety. There's no cost, and activity books and other educational materials are included.

Best of all, kids are encouraged to learn what makes energy awesome!
Currently, Energy is Awesome presentations are not being offered, but we hope to have them back soon. If you're interested, you can still request a free presentation below and you'll be added to the wait list for the next available dates.
Energy Champions
Energy Champions is presented by FortisBC and the BC Lions to get kids excited about saving energy, safety and share the importance of environmental responsibility. Through the power of the Internet, BC Lions football players are now able to huddle remotely with elementary school grades K-7 throughout the province for interactive presentations that inspire students to become the next generation of Energy Champions.
Request an Energy Champions presentation
If you'd like to lineup the BC Lions for a virtual visit to your school, contact Brittany Sundher at [email protected] or visit the BC Lions website.