Bunkering solutions for marine LNG vessels

With 50 years of liquefied natural gas (LNG) experience, we provide expertise and safe, innovative custom solutions for customers who want to convert their fleets to LNG and fuel their vessels with FortisBC LNG.
We're the first company in the world to offer a truck-to-ship onboard LNG bunkering system, developed specifically for our customers. We'll work with you and your existing bunkering suppliers, prior to the design and construction of a new LNG vessel, to craft a customized bunkering approach that works for you:
ship-to-ship
shore-to-ship
tanker trailer-to-ship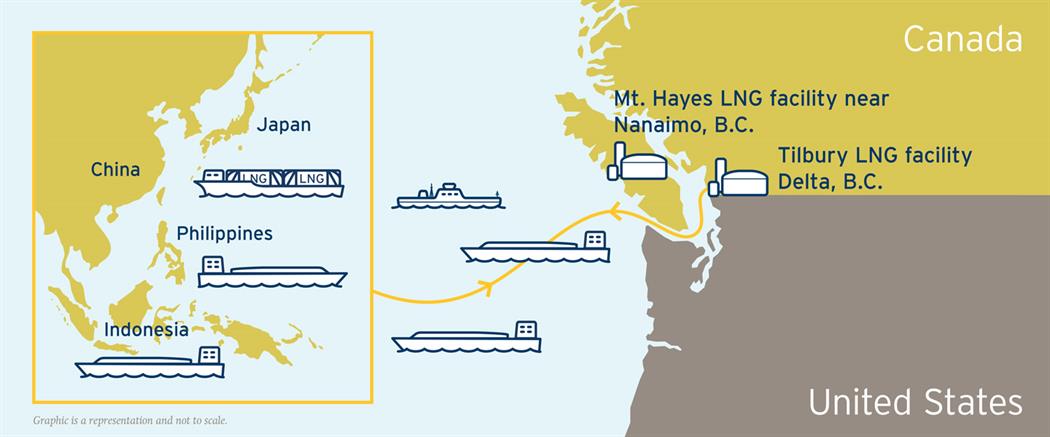 North American ferry operators using FortisBC bunkering solutions
BC Ferries, one of the largest ferry operators in North America, and Seaspan, a prominent marine transportation company operating along North America's West Coast, have worked with us to develop custom LNG bunkering systems for their fleets.