Marine

Marine LNG fuelling
Looking for liquefied natural gas (LNG)? Our LNG is among the cleanest and most cost-competitive in the world. We have more than 40 years of LNG experience, and we're providing innovative solutions for marine customers who want to convert their fleets and start fuelling with LNG.
LNG fuel where you need it
Strategically located near ports, water channels and the Pacific Ocean, our LNG facilities can serve the West Coast of North America, Asia and other international marine fleet operators today. In fact, our high-capacity LNG plants are the only LNG production facilities operating along the North American West Coast.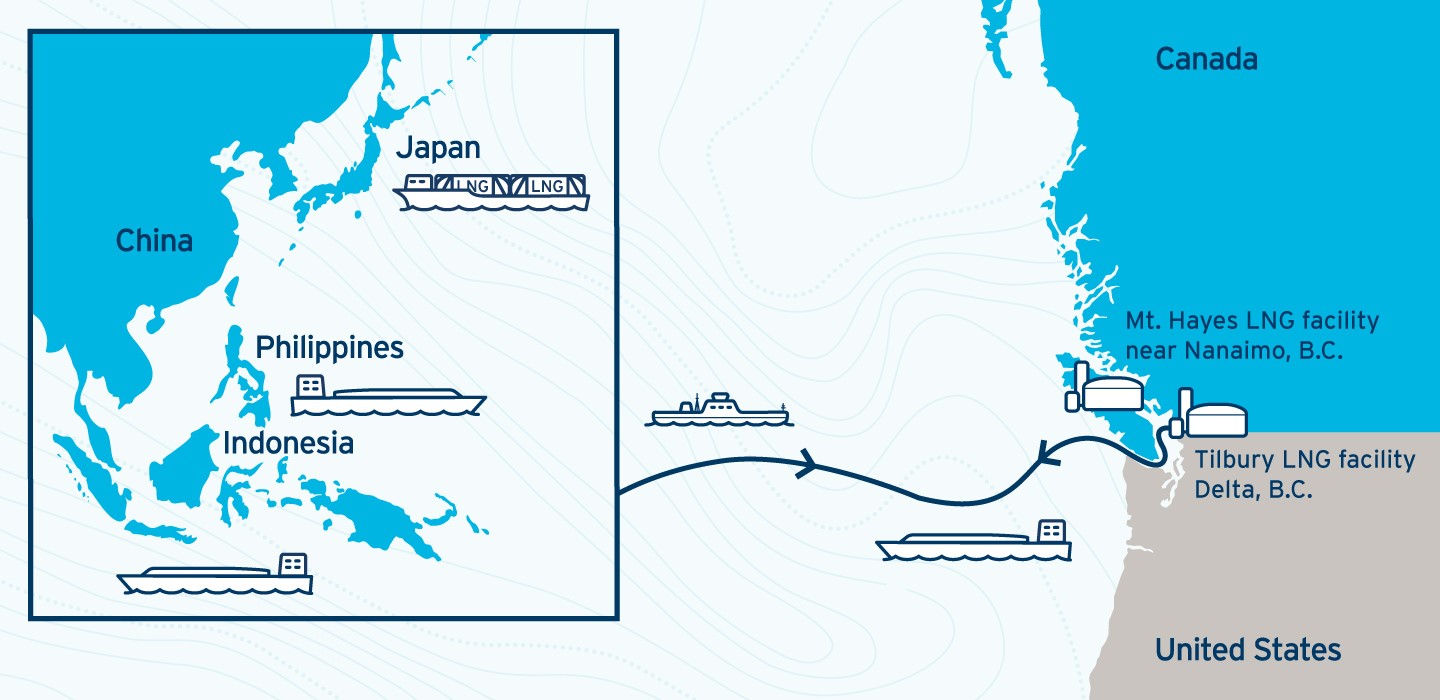 BC's LNG: among the cleanest in the world
Researchers found BC LNG from FortisBC's Tilbury facility has a much lower carbon intensity than LNG from the U.S. Gulf Coast. We have a number of advantages that minimize carbon intensity, including closer proximity to China, cleaner electricity, colder climate and natural gas reserves with lower carbon content.
Tilbury LNG exports can reduce lifecycle GHGs in China: study
Incentives for marine LNG vessels
We've committed $68 million to help with the cost of upgrading eligible marine vessels to LNG-powered vessels, and we have more funds available.
Learn more, and apply here.
BC's LNG cost-saving advantage
With our convenient location, colder climate and access to abundant natural gas reserves, we're able to price our LNG very competitively.