Stories

See how we're using a "virtual pipeline" to transport natural gas to the Lower Mainland
December 14, 2018
An innovative approach to bolster gas supply for residents in the Lower Mainland is rolling—literally—with a truck "pipeline" that will deliver Compressed Natural Gas (CNG) from the South Okanagan to Aldergrove.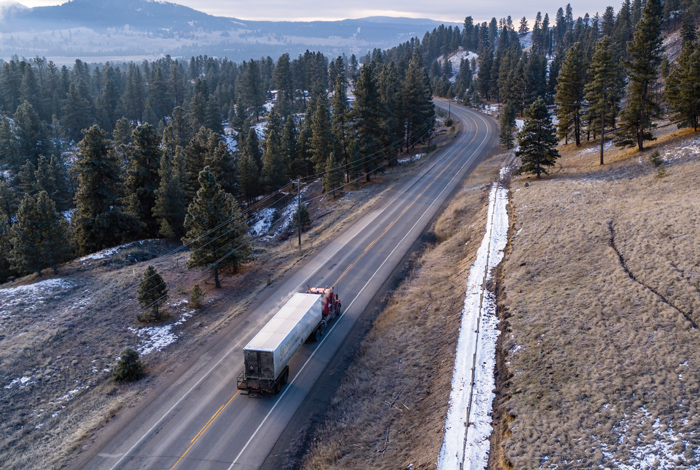 When the Enbridge T-South pipeline near Prince George ruptured in early October, FortisBC customers in the Lower Mainland were faced with the possibility that gas supply could be limited for the duration of the winter—an unwelcome prospect when the temperature starts to drop. Along with residents who worried about keeping their homes warm, large and small businesses were concerned that their natural gas service could be interrupted if supply didn't meet demand.
In the days immediately following the rupture, FortisBC customers did their part and reduced usage by 20 per cent. Repairs were completed on Enbridge's pipeline in early November and its capacity has gradually increased to 85 per cent of normal. A milder winter and successful conservation measures have helped us maintain natural gas service to all our customers – even at this reduced capacity. But until the Enbridge line is back at 100 per cent operating pressure, some risk still exists so we wanted to find ways to make more natural gas available if necessary.
One of the solutions: a virtual pipeline.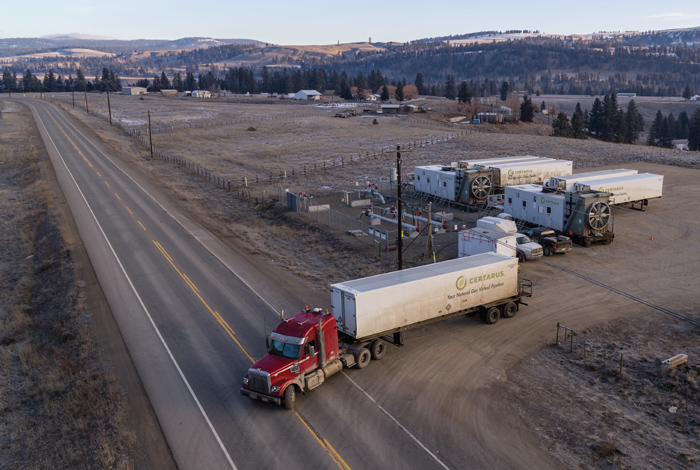 This pipeline has wheels
Starting the first week in December and scheduled to continue for approximately two months, 16 to 20 trucks per day (supplied by
Certarus Ltd.
) will transport CNG from near Princeton to a compressor station in Aldergrove to augment the supply of available natural gas for customers in the Lower Mainland. The CNG being supplied to the Lower Mainland is the equivalent of service to approximately 12,000+ homes over the duration of the program.
This
virtual pipeline
bypasses the constrained Enbridge transmission line and instead goes directly into FortisBC's distribution system, helping us to augment the available supply to homes and businesses in the Lower Mainland. It also allows us to test the viability for delivery via this method should FortisBC need to bolster natural gas supply in the future.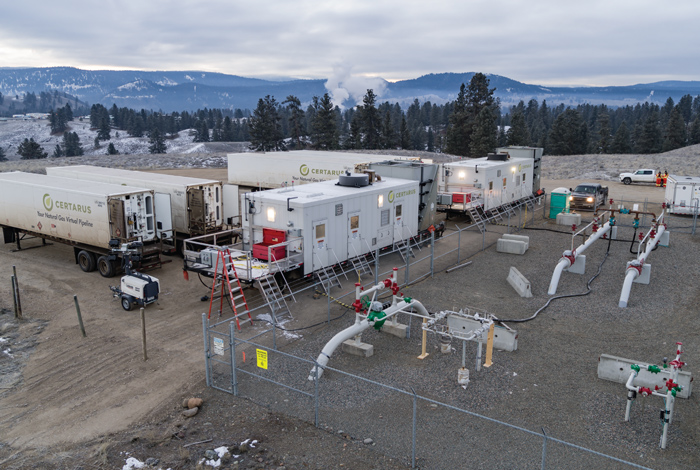 "Our priority has been to ensure that all of our residential, commercial and industrial customers throughout BC have the energy they need this winter," said Doug Stout, FortisBC vice president of market development and external relations. "One of our values is to be progressive and find better ways of achieving our goals. This collaboration with Certarus helps us meet the gas supply challenge and continue to provide an essential service to our customers."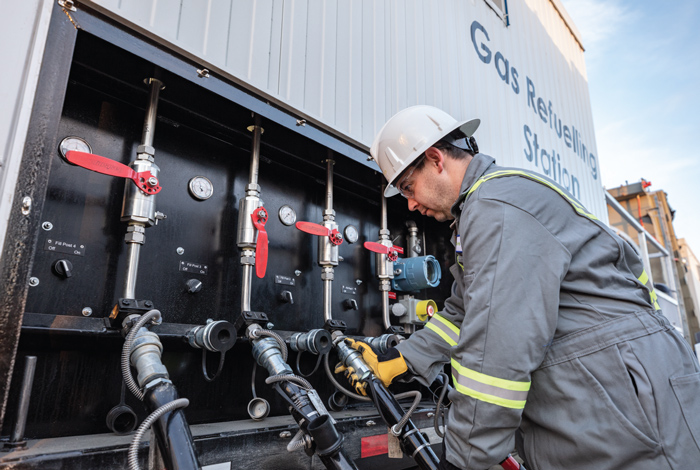 Rolling down the highway
The transport of CNG is being undertaken by Certarus, a company that specializes in safe, reliable transportation of compressed natural gas via a "virtual pipeline". Certarus has safely delivered more than 40,000 CNG loads in its history. Both the intake (or "compression") site and the delivery (or "decompression") site are located in rural areas, with minimal disruption expected for nearby residents and businesses.
For more information on the FortisBC response to the Enbridge pipeline rupture or to learn about conserving natural gas,
please visit our website
.
Related stories
More about