Stories

How to build high-performance homes to the BC Energy Step Code
December 8, 2021
As many savvy builders and developers know, building energy-efficient homes can be rewarding when it comes to presenting the unique features and energy savings to prospective buyers. However, approaching high-performance projects can raise some questions around energy efficiency and how to achieve it.
Through our New Home Program, builders and developers are connected with an energy solutions manager to support them throughout the build of the home. These energy solutions managers offer invaluable expertise including the resources to claim eligible rebates available for detached and semi-detached homes when high-efficiency natural gas space and/or water heating are included in the project.
The New Home Program is aligned with the BC Energy Step Code, an energy-efficiency performance standard that was introduced to encourage builders to go beyond the minimum building standard, help reduce emissions and work toward the province's climate action targets.
We are excited for the future of home construction and to see more and more British Columbians building to higher levels of the BC Energy Step Code. Here are some of the projects we've been a part of over the last few years that show what is possible and can help get you started on your own high-performance builds – keeping in mind that our energy solutions managers are always eager to chat.
First things first: planning
The home is a system, meaning everything works together in the building to help make it more energy efficient. Recognizing the home this way is key to building to higher levels of the BC Energy Step Code. By having a better understanding about high-efficiency options before breaking ground, you can better optimize the home to achieve maximum efficiency – once a home is under construction it can be difficult to change its design to account for these improvements.
Hargrave Construction, a family run general contractor in Campbell River, BC recently built a new home to Step Code 4 using natural gas – their first attempt at achieving this Step Code level. They saw the value in working with an energy advisor from the beginning of the process to offer unique knowledge about passive home design and building envelopes, which allowed Hargrave Construction to better design the home from the outset. As it's difficult to change the building envelope after it's been constructed, taking the steps to ensure the initial planning and construction of the home was going to meet high-efficient standards was key to this project's success.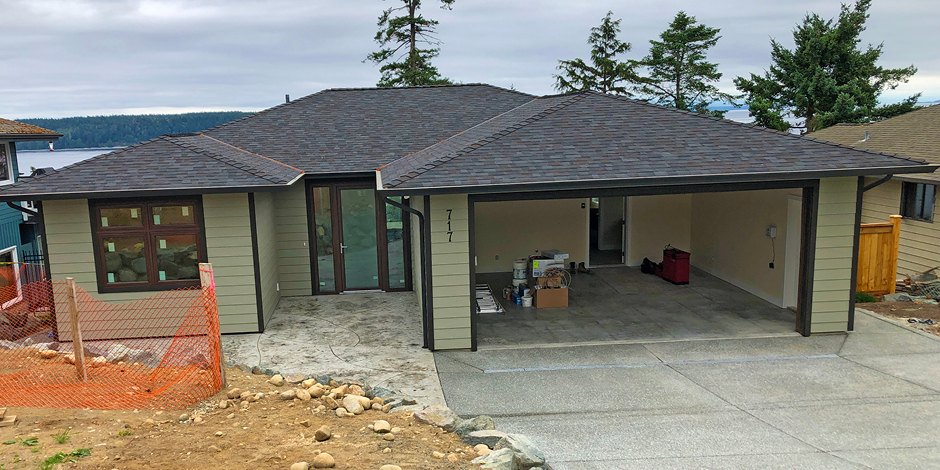 Builders pursuing Step Code 3, 4 or 5 may be eligible for FortisBC's Design Offer, which supports early planning for building envelope consultants, mechanical design and/or Integrated Design Process. The offer is intended to encourage processes that will reduce builder time and risk when building high-performance homes and helps offset the costs of engaging consultants to identify cost-effective opportunities and innovations.
Considering all the options
Did you know that once a home is connected to our gas system, the homeowner will have the option to choose carbon neutral Renewable Natural Gas (RNG)? Customers can reduce their greenhouse gas (GHG) emissions immediately by using RNG without any changes to their equipment, upgrades or retrofits. Buyers who are interested in a lower carbon future but don't know what that looks like for them may turn to their builder for guidance. This long term flexibility with gas may be of interest to some homeowners and attract the right buyer.
Sanford Brown leveraged his experience in residential construction when he designed his dream home in Kimberley, BC. Although Brown's experience building to Step Code 5 was limited, he took the time to consider and understand his lot prior to designing, then incorporated passive solar design into the building. In planning for the future, the home was oriented to allow for additional solar panels to be added to the roof should there ever be desire to. This builder also incorporated a gas-fired combi-boiler, which not only enables in-floor radiant heating, but is also an affordable solution for water heating.
It was important to my family to invest in our home with better building products that would save money by reducing long term operating costs.
Sanford Brown, homeowner, builder & designer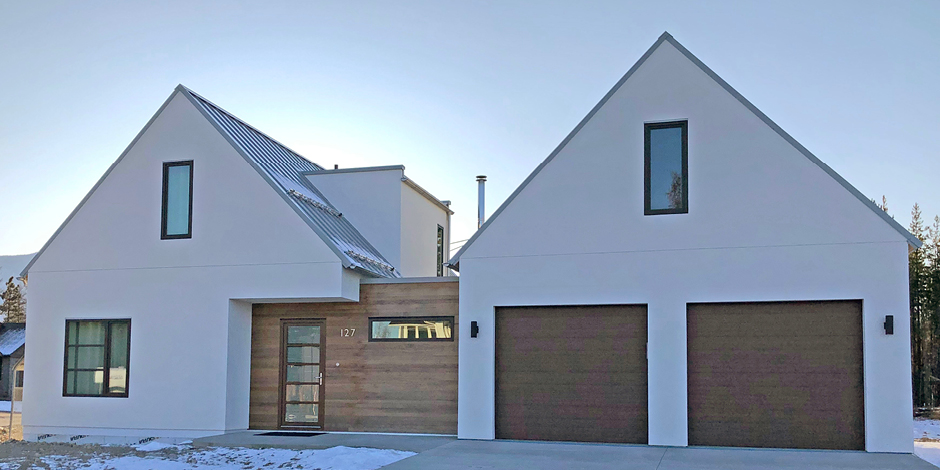 Don't miss out on savings
FortisBC works with builders and developers every step of the way, from early stage planning, through the build cycle, to providing rebates and tools to help them sell homes.
By building to Step Code 2 or higher, builders can qualify for rebates to cover some of the costs of building these high-performance homes. The program provides versatility to builders as well, with two options — home performance Step Code rebates ranging from $3,000 to $10,000 per home, or high-efficiency natural gas water heater rebates from $500 to $1,200 per home. In addition, builders can receive a $1,000 rebate to work with a qualified energy advisor, who will help with the planning and design of the home.1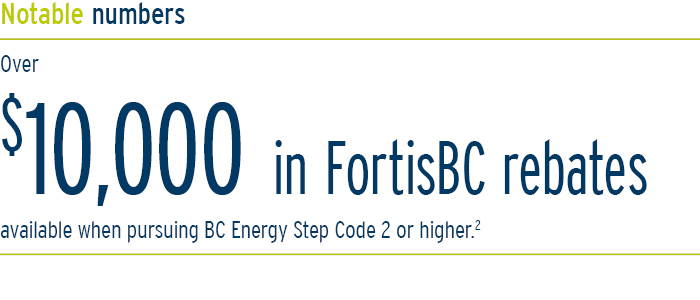 The future is low carbon
We are always learning how to further decarbonize homes in BC through projects like The Wilden Living Lab, a unique collaborative research project in sustainable home building. Phase two of the project will target net-zero energy usage through RNG, solar panels and other ultra-high-efficiency technology and building materials.
Rethinking the residential building sector is a fundamental piece in the province's commitment to make buildings net-zero energy ready by 2032. These efforts are also critical in us meeting our 30BY30 target – an ambitious goal of reducing our customers' GHG emissions by 30 per cent compared to 2007 levels by the year 2030. With the support of customers, builders and partners, the initiative has already seen, from the start of 2021, an emissions reduction of 420,000 tonnes of carbon dioxide equivalent and more than one million gigajoules of natural gas usage – enough energy to heat more than 11,100 homes in BC for a year!
Let's get started
To learn more about building new homes to higher BC Energy Step Codes, contact the FortisBC energy solutions team before construction begins. Your energy solutions manager will work with you to discuss your options and connect you with a certified energy advisor who has all the necessary tools to submit a New Home Program rebates application on your behalf.
Related stories
More about