Stories

A little less conversation, a little more (climate) action
August 10, 2020
Let's just get this out in the open. Times have been rough. Navigating the COVID-19 pandemic has basically felt like building a bridge over (very) troubled water, although simultaneously challenging us to just pause and consider what's most important to us.
For FortisBC, what's important are our customers, the communities we operate in, our employees and the environment. The COVID-19 pandemic has challenged us to come up with new ways of doing our work, but we're proud to say it hasn't stopped us.
So we're sharing some good news here at a time when it can be hard to come by – we've made some big gains this year towards a lower carbon BC. There's been a lot of conversation over the years about electrification, renewable energy and the place of natural gas in a lower carbon future. While a good and balanced conversation is important, actions speak louder than words. Anyone can talk the talk, but we're helping create a lower carbon BC in a manner that's practical and economic, and we have a lot to show for our progress this year.
Can't help falling in love with… organic waste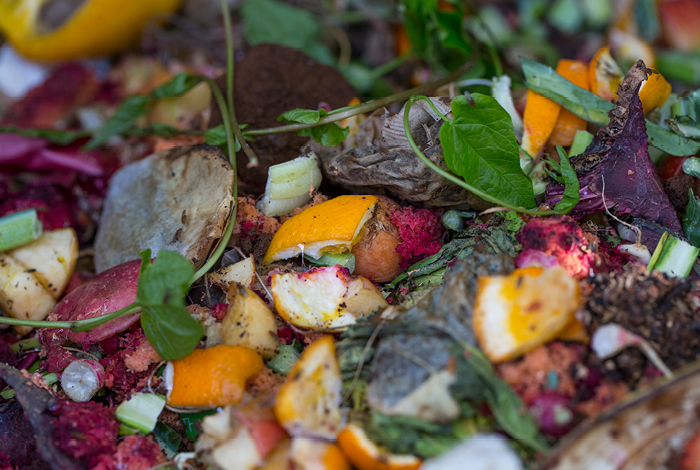 At waste facilities across Canada, organic waste is decomposing and releasing a greenhouse gas called methane into the atmosphere. A greenhouse gas is a gas that traps heat inside our atmosphere instead of letting it escape, thus contributing to climate change. Naturally, we're trying very hard to reduce greenhouse gas emissions so we're capturing methane before it releases into the atmosphere, and converting it into an energy called Renewable Natural Gas.
Like its name suggests, Renewable Natural Gas is certified carbon neutral, and derived from renewable sources such as organic or agricultural waste. And the best part is that it mixes seamlessly with conventional natural gas in existing natural gas lines, and we have around 49,000 kilometres of natural gas lines already in place delivering energy throughout BC. So instead of using resources and money to create new green infrastructure, we're using what we already have to deliver carbon neutral energy to homes and businesses across our province.
We've recently announced some exciting partnerships this year to make this all happen. We announced a brand new project in cooperation with the Capital Regional District in April to use the Hartland Landfill to make Renewable Natural Gas. We've also done something no other company in North America has done – partner in a project that converts wood waste to Renewable Natural Gas. REN Energy is building a facility in Fruitvale, BC, that will convert forestry waste into carbon neutral, useable energy and we'll purchase over a million gigajoules of Renewable Natural Gas from them each year for the next 20 years. A million gigajoules is enough energy to meet the needs of approximately 12,500 BC homes for a year (based on average annual household consumption of 90 gigajoules per year).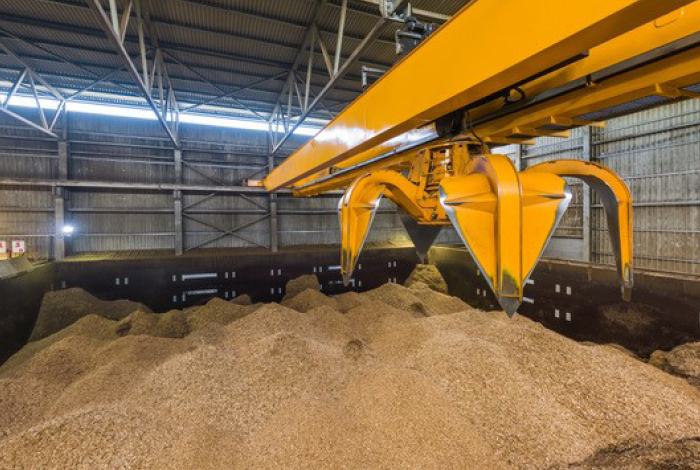 Home is where the heart is, and we're working to tap into all the potential that exists in our province. But there's only so many landfills and waste facilities available, and that's why we're looking at other ways to increase the amount of Renewable Gases in our system. From exploring bringing in Renewable Natural Gas from outside of BC to tapping into the potential of hydrogen, we're finding more and more ways to "green" our natural gas system.
Climate action is always on our mind
Last year, we announced our 30BY30 target – our goal to reduce our customers' greenhouse gas emissions by 30 per cent by 2030. It remains one of the single most ambitious emissions reductions targets in the Canadian utility sector, because we understand our responsibility to our environment and we're doing something about it.
Within this goal was another aim to have 15 per cent of our natural gas supply be from renewable sources by 2030 – a target in line with the goals the BC government laid out in its CleanBC plan.
With the agreements we have in place or in the regulatory process this year, close to five per cent of our natural gas supply will be from renewable sources once they're all in operation… with 10 years to go. These agreements include partnerships with the City of Vancouver, the Capital Regional District, REN Energy, Tidal Energy in Ontario, Lethbridge Biogas in Alberta and Seabreeze Dairy Farms. We're not letting this pandemic slow us down, because we know we don't have any time to waste.
How can you help?
Climate change will require a team effort – we can't do it alone. We urge municipalities to look at what their landfills or waste facilities are doing today and consider the benefits of partnering with us. Together, we can use our decomposing organic waste to create renewable energy. We're counting on you.
We need your help. We all have a part to play in advancing a lower carbon future, and there's a lot you can do. Sure, you may not have a landfill in your backyard (we hope!) but have you taken a look at our rebate programs? We offer a variety of rebates for residential, commercial and industrial customers to help them upgrade to higher efficiency equipment to help you use less natural gas, renewable or otherwise.
Like Elvis said, "a little less conversation, a little more action."
So I beg of you, let's put on our blue suede shoes and love our environment tender, because it's now or never. Let's work together to solve climate change.
Thank you. Thank you very much.
Related stories
More about