Stories

4 ways we're working to ensure we continue to deliver natural gas to our customers today and into the future
October 13, 2020
Did you know FortisBC owns and operates almost 50,000 kilometres of gas lines throughout BC? That's enough line to comfortably go around the Earth. It's also the foundation of the system we use to deliver energy to our more than one million natural gas customers.
This system of gas lines has an excellent record for both safety and reliability—one that we are proud of and a testament to the diligence of our employees in carrying out our commitment to safety every day. Our work upgrading, replacing and maintaining our gas lines is a vital part of delivering on this commitment.
Here are four ways we're working to ensure we continue to deliver natural gas when you need it most.
1. Building new natural gas lines for growing communities
The Okanagan region is booming, with the Central Okanagan's population growing by 14 per cent from 2011 to 2018 and other local communities expected to grow by as much as 40 per cent in the next two decades. As more than 80 per cent of new residential homes in BC connect to natural gas, we are planning a new line in the region to keep pace.
The Okanagan Capacity Upgrade involves building about 30 kilometres of new gas line in the South Okanagan between Penticton and Chute Lake. The project is currently in the planning stages, including talking with stakeholders, Indigenous groups and communities, finalizing a route and preparing to apply to our regulator, the British Columbia Utilities Commission.
Once built, the project will help us meet expected growth in the area, as well as strengthen our system for more than 100,000 customers in the Okanagan area.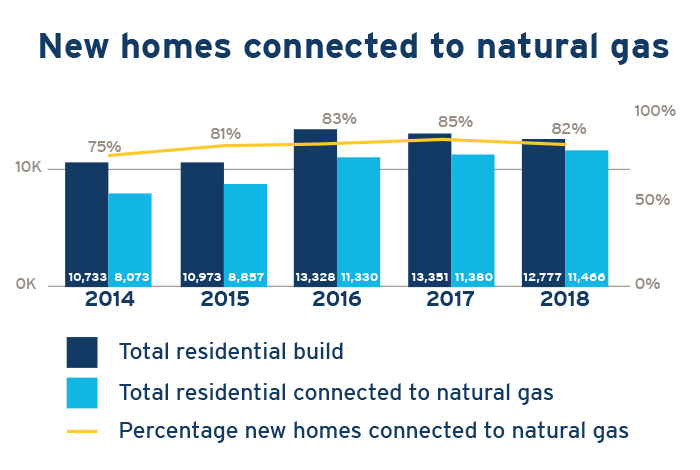 2. Maintaining our natural gas lines to the highest standards
We have rigorous safety standards and practices in place to ensure the ongoing integrity of our system and the gas lines we have in the ground. Recently, we identified new proven in-line inspection tools that could enhance our ability to gather detailed information about the condition of our lines so we can better plan and manage future maintenance.
We started construction on the Inland Gas Upgrades this year to support the use of this in-line inspection technology, which will ultimately see upgrades across a significant portion of our system in the Northern, Thompson-Okanagan, Cariboo and Kootenay regions. For this project, we are upgrading 29 existing natural gas lines including reducing bends and replacing fittings that could block the in-line inspection equipment.
We are also investigating using a similar technology in other lines throughout our system.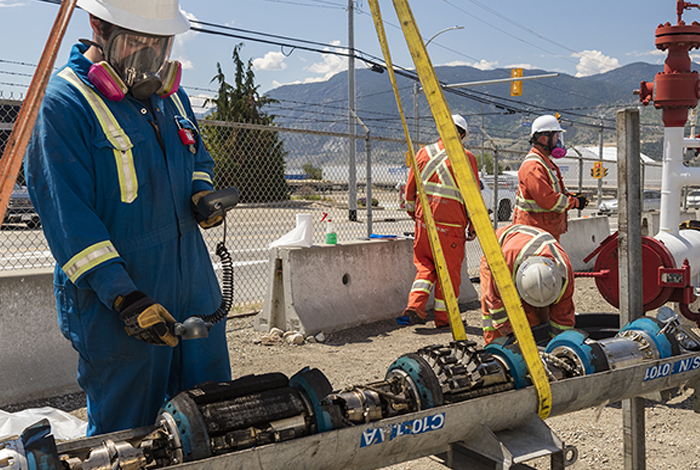 3. Finding ways to keep customers connected to natural gas
It is important to ensure our gas line system evolves alongside BC. The provincial government is replacing the Pattullo Bridge, meaning we need to replace the gas line attached to it. This 20-inch line has been on the bridge since the 1950s and is a crucial part of our system, helping supply more than 35,000 customers in New Westminster, Burnaby and Coquitlam.
Current Ministry of Transportation and Infrastructure design standards prevent us from putting a gas line on the new bridge, so our Pattullo Gas Line Replacement project plans to build a new line in Burnaby. The gas line would connect our infrastructure in Burnaby to New Westminster.
The project is in the planning and regulatory stage, including discussions with stakeholders, Indigenous groups and the community. Construction is expected to take place in 2022, to meet the bridge's decommissioning schedule.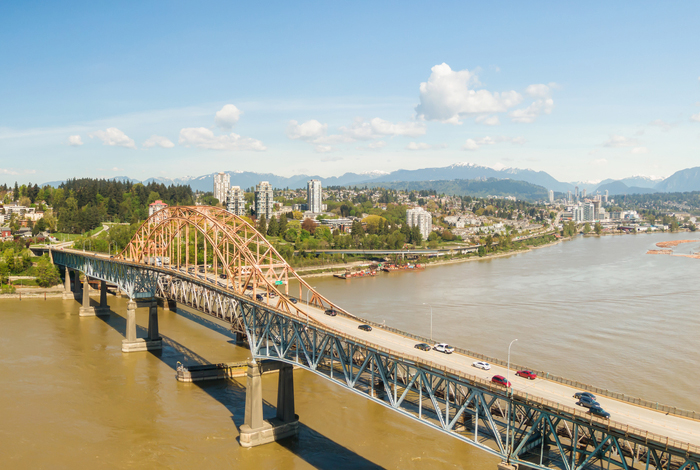 4. Updating aging natural gas line infrastructure
Our Vancouver to Coquitlam gas line helps supply more than 210,000 homes and businesses with natural gas. The line was built in the 1950s and—while still safe—was nearing the end of its useful operating life. To ensure continued reliable energy service to these customers, we completed one of the largest urban infrastructure projects we've ever done—the FortisBC Gas Line Upgrades project.
Starting in 2018, it took more than 1 million construction hours to upgrade the 20-kilometre gas line in Vancouver, Burnaby and Coquitlam, as well as supporting facilities. The facility upgrades were completed in June 2020 and the new gas line infrastructure is now helping us supply safe, reliable natural gas to homes and businesses throughout the Lower Mainland.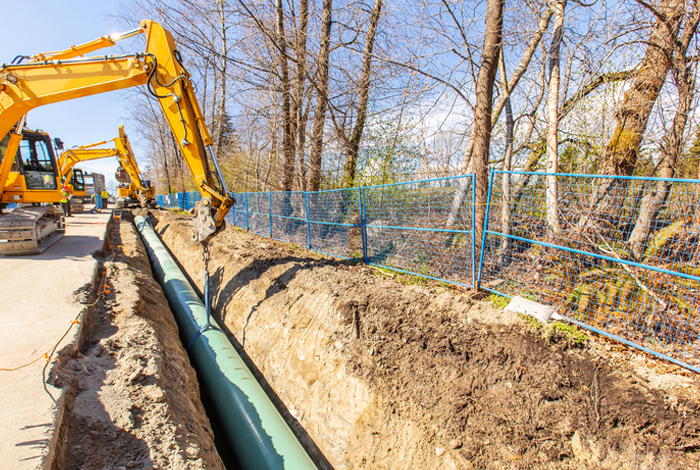 Infrastructure to support our future
We know the world is changing. Today our gas lines supply natural gas to help millions of people across BC heat homes and businesses, warm water and cook food. Tomorrow they will be used to supply low-emission renewable natural gas, hydrogen or syngas, as we work with our customers to reduce their greenhouse gas emissions by 30 per cent by the year 2030 as part of our 30BY30 target.
You can find out more about the major projects we are undertaking to ensure energy continues to flow to customers throughout BC at talkingenergy.ca or by contacting us at [email protected].
Related stories
More about