Stories and news from FortisBC

Construction is underway: what you need to know
May 1, 2019
Bucket trucks, excavators and wood chippers are just a few the specialized equipment to keep an eye (and ear) out for in the coming months in urban centres, small towns and back country.
From now until the next snowfall —and possibly even beyond—you'll see FortisBC crews and contractors rolling out across the province to perform the myriad of activities involved with keeping the system in tip-top shape.
And with approximately 49,000 kilometres of natural gas lines and 7,260 kilometres of power lines to maintain, this work is diverse and far-reaching. In fact, there are more than 260 construction projects in the works this year, ranging in scope from a few thousand dollars to a few million, and planned in every pocket of BC that we serve.
Tips to stay safe
Your safety and the safety of our crews are always top priority, so it's good to know what work may be taking place in your community. In addition to installing new pipes and power lines, you'll see crews assessing areas for future projects, inspecting lines for upcoming maintenance and clearing utility corridors and rights-of-way of trees and other vegetation that if left in place, could put the system at risk. It's all aimed at providing you with the safe, reliable energy you count on everyday and in an environmentally-sensitive way.
Whether you're taking in BC's beautiful back-country or just hanging out about town, here's some tips to keep everyone safe.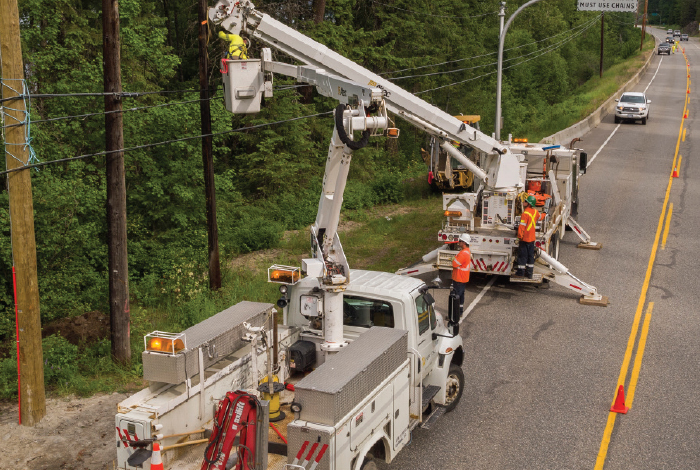 Drive like your best buddy is on the site
In addition to the very visible work underway in the Lower Mainland, there are projects underway as far north as Fort Nelson, south to the border and east to Sparwood. Each construction zone has a unique traffic management plan.
The crew members on these sites include moms, brothers and best friends. They all want to get home safe to their families and friends, and really appreciate it when you slow down, pay attention to where they are actively working and carefully follow the construction signage and traffic controls.
Tread carefully
In some instances, we have to close popular trails to complete the work and we understand it can be disappointing to have your favourite hiking or biking trail closed. Please understand it's for your safety. For example, we'll need to close a popular dog walking trail outside of Nanaimo for a short time to safely complete some blasting work — just one of the many good reasons to stay clear of closed trails.
What's that smell?
When we're connecting a natural gas line or station into our existing system, you may smell the distinctive rotten egg odour we add to natural gas to keep people safe. If you think it could be coming from somewhere else, or have any concerns, leave the area and call us at 1-800-663-9911.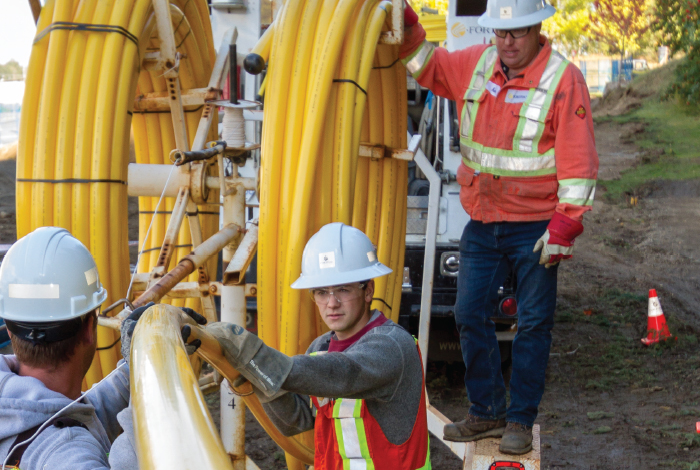 Double check before taking that shot
It may seem obvious to responsible hunters, but please take an extra careful look before discharging firearms close to our natural gas or electricity systems. That's because some of our crews, like those performing site surveys or environmental assessments, are harder to spot than others. These crews would always be wearing highly visible clothing, but may not have the heavy equipment or loud power tools that are the usual hallmarks of work in the area. So even when you don't see or hear equipment, please take extra precautions.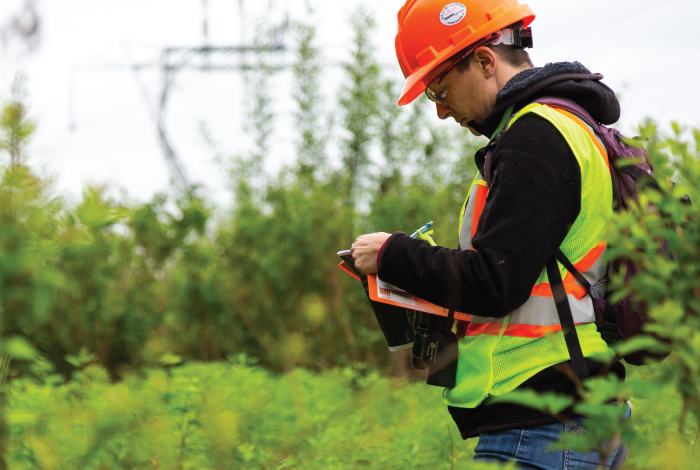 Stay clear while keeping informed
You may be curious to know what all those trucks are doing on your street or favourite trail and it may be tempting to approach our crews for information. It's important to understand that our construction sites require personal protective equipment and extensive training to enter. Our crews also need to focus on their task. For your safety and the safety of our crews, please call customer service and you'll be put in touch with someone who can answer your questions. We also maintain a list of some of our larger projects.
We appreciate everyone's patience and consideration for safety around our crews and construction zones. Want to know more about some of the work underway? Check out Working in your neighbourhood.
Related stories
Find more news
Subscribe to FortisBC news
Our newsletters provide energy-saving tips, project news, contests and more for residential and commercial customers.