Stories and news from FortisBC

5 fresh activities to do while you're staying at home during COVID-19
May 13, 2020
The COVID-19 pandemic has changed our daily lives, including how we work, learn, shop and spend our leisure time. Together, British Columbians have helped "flatten the curve" by staying home and staying 2 m (6 ft.) apart, and we've got to keep up the good work. But let's face it, even from the comfort of home, weeks of staying in can take their toll on our health and well-being.
Now, if you choose to relax with a nice home-cooked meal while watching the latest binge-worthy show, we're here for you, helping to provide the energy to make it happen. But if you're getting bored of the couch, here are five ways we can help you keep your mind and body active while continuing to stay home.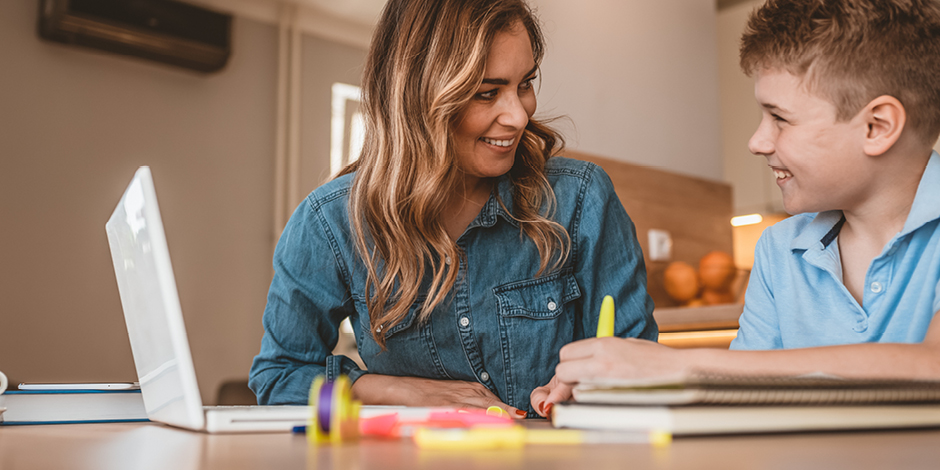 1. Keep kids engaged with learning activities
With schools closed due to COVID-19, kids need extra support to keep learning at home. Our Energy Leaders program was developed by BC teachers and provides lesson plans and resources that align with the new BC curriculum. We've now adapted 32 of these free, easy-to-use lesson plans for home use with students from kindergarten to grade 10.
For kindergarten and primary students, our Energy Leaders website has activity books and colouring sheets, while intermediate students (grade 4-7) can learn more about where energy comes from and how to conserve it and use it safely. Secondary students (grade 8-10) can delve into topics such as climate change, renewable energy and innovative technologies to help reduce energy use. Parents and teachers can download distance learning materials as PDFs for free, no sign-in required.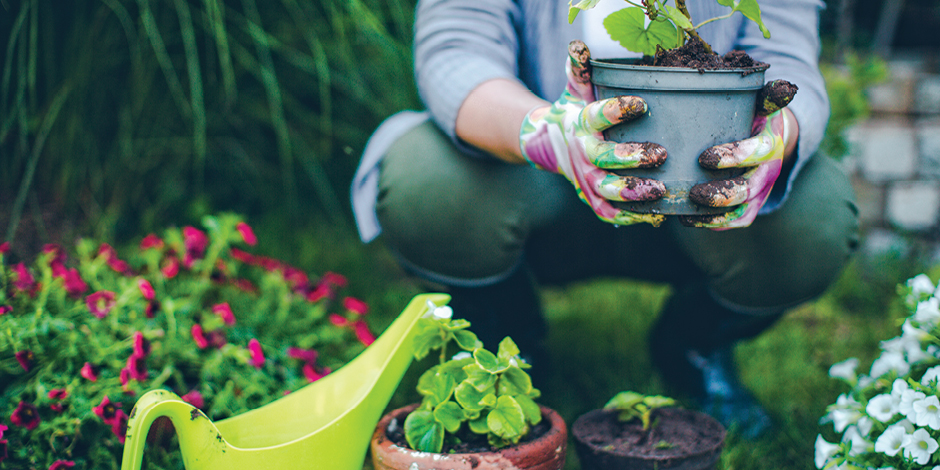 2. Contain your enthusiasm in the garden
Gardening is good for you, giving you the benefits of sunlight and fresh air, physical activity and the satisfaction of growing beautiful flowers, fresh herbs, vegetables and fruit. Vegetable gardening in particular seems to be a growing trend amid COVID-19, as people seek to cultivate local food and rely less on imported produce.
If you're planning to dig in your yard, whether you're planting that garden, building a fence or installing raised boxes or beds, always click or call BC 1 Call first to find out where underground gas lines and utilities are on your property. This information is free, and you may be surprised to learn that gas lines may be just below the surface. If you were to damage one while digging, our crews will have to come repair it, which may require turning off your gas supply temporarily and then having to enter the home to relight gas appliances—an emergency that we'd like to avoid.
You might consider alternatives that don't require digging, such as container gardening. From culinary herbs to beans, greens and tomatoes, many varieties of plants are well-adapted to growing in pots, planter boxes and hanging baskets. Local seed suppliers like West Coast Seeds can give you more tips and ideas for plants that are best suited for container gardens.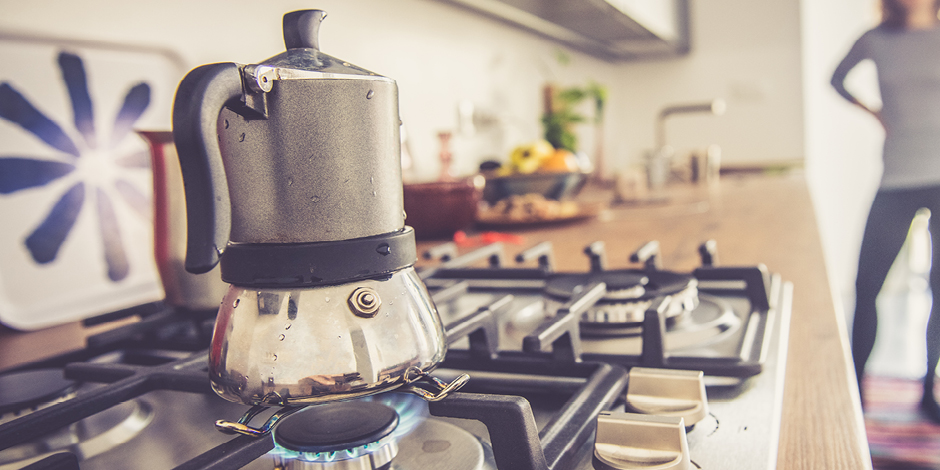 3. Treat yourself to a special coffee or tea
Missing those trips to the local café? Looking to perk up your everyday caffeine fix? It actually doesn't require any fancy machinery to brew up something special.
For example, you can make chai tea on your natural gas stovetop with little more than black tea, milk, a few spices and your sweetener of choice. Recipes abound on the internet, but the method basically involves combining the ingredients in a saucepan, simmering to steep the tea and bring out the flavours of the spices, then straining into mugs and enjoying.
A stovetop espresso maker, known as a Moka pot, is perfect for those who like their coffee strong. It uses steam pressure to push hot water upwards through the coffee grounds to brew espresso. Dilute it with hot water or steamed milk for an Americano or latte, or mix with sugar to create Cuban coffee. Tips and recipes for the Moka pot can be found on manufacturers' websites and on food blogs, like this one for a lovely iced Americano via your natural gas stovetop.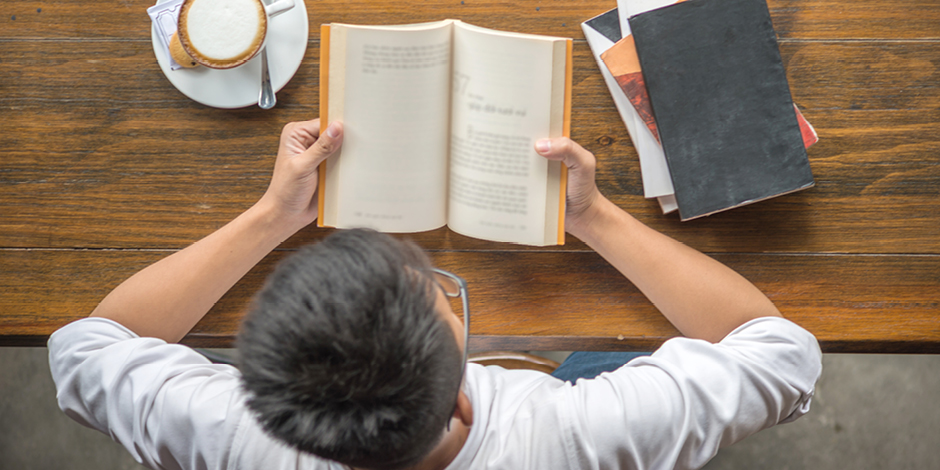 4. Take a trip inside a book
So, travelling is not really an option right now. I've always been sort of an armchair traveller anyway, getting the stories of faraway places without the hassle and homesickness.
Just pick your destination and there's probably a book to take you there, without leaving the light and warmth of your natural gas fireplace or fire pit. Join Canadian novelist and travel writer Will Ferguson as he's Hitching Rides with Buddha through Japan. Travel by rail across Russia, Mongolia and China with Paul Theroux in Riding the Iron Rooster. Hike the US Pacific Crest Trail with Cheryl Strayed in Wild or the Appalachian Trail with Bill Bryson in A Walk in the Woods.
If you're more of a homebody, Bill Bryson's At Home takes you on a tour through the house (and garden) to tell the story of how we came to live the way we do—including having helpful energy-saving appliances and modern, safe electric and natural gas systems.
Although libraries may be closed, you may be able to borrow these titles digitally as audiobooks and ebooks. Or, look for a Little Free Library in your neighbourhood, publically available boxes and bookshelves stocked with books to share (to be safe, wash your hands).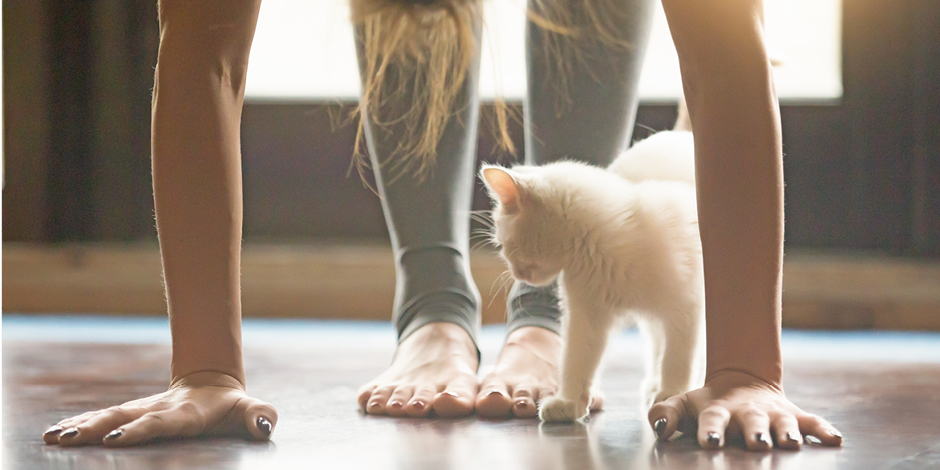 5. Keep up your fitness routine
Even if the gym is closed and workout classes are cancelled, there are still ways to get your fitness on and keep the "Quarantine 15" pounds off. You can go out for a walk, run or bike ride as long as you maintain the recommended social distance from others (at least 2 m/6 ft., but more if you're sweating or breathing heavily from exertion).
Stretching and yoga are easy to do at home, and there are lots of free resources and tutorials on YouTube. If you're craving a little more social interaction, fire up the video chat with friends as you exercise. Plenty of fitness trainers and studios are also offering their classes via the cloud, beamed directly to your favourite device.
No matter how you continue spending this time at home, we hope you're making the most of it. Let's work together to stay safe and healthy until we meet again.
Related stories
Find more news
Subscribe to FortisBC news
Our newsletters provide energy-saving tips, project news, contests and more for residential and commercial customers.